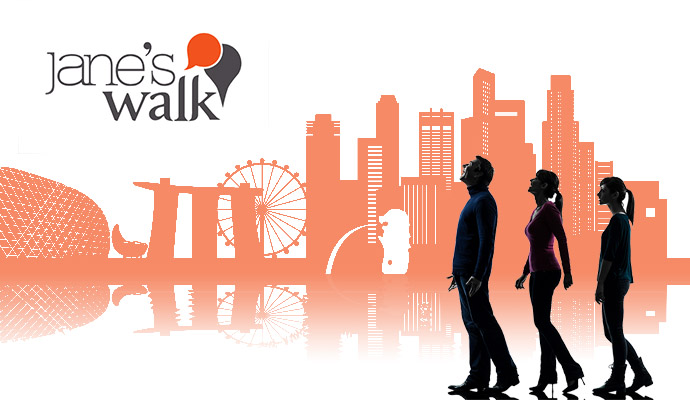 From 2 to 6 May 2014, Jane's Walk Weekend invites new & old residences in Singapore to explore and discover the diverse and heritage multicultural of our lion city though a series of free walking tours. Named after urban activist and writer Jane Jacobs, Jane's Walk is a community based movement that have been celebrated in over 100 cities across the globe where passionate urbanists from the city reach out and share their knowledge with participants.
In Singapore, these free walking tours have grown from four walks in 2013, to 10 in this year's Jane's Walk Weekend. The walks are organized and powered solely by volunteers, who have a passion for culture and knowledge, and a deep love for Singapore.
The walking tours includes a walk down modern Fullterton heritage precinct, charming tour around Tiong Bahru Estate or even adventurous and spooky through Opium Hill and Bukit Brown Cemetry.
As you all know that walking helps our writer Dennis to stay in shape through his 100 Days Slimming Challenge. So if you are still not motivated to walk? You should check out www.janeswalk.org to sign up for a walking tour to stay fit while learning a bit more on our little dot's heritage.