PARKROYAL COLLECTION Hotels & Resorts has launched an Eco-Wellness programme with guest experiences driven by scent, sound, sight, taste and touch. As part of the multi-sensorial programme Eco-Wellness is at the centre of the brand and is designed around the hotels' iconic biophilic design, sustainability and well-being. The programme enhances the biophilic atmosphere, optimising art appreciation to promote well-being, St Gregory Spa experience and wellness activities, conscious dining and mindful drinking, restful sleep and brand signature scent.
A balanced blend of rosebush, lavender, green vetiver and warm white cedarwood will soon greet all who enter PARKROYAL COLLECTION hotels. This will be introduced in all PARKROYAL COLLECTION hotels later this year.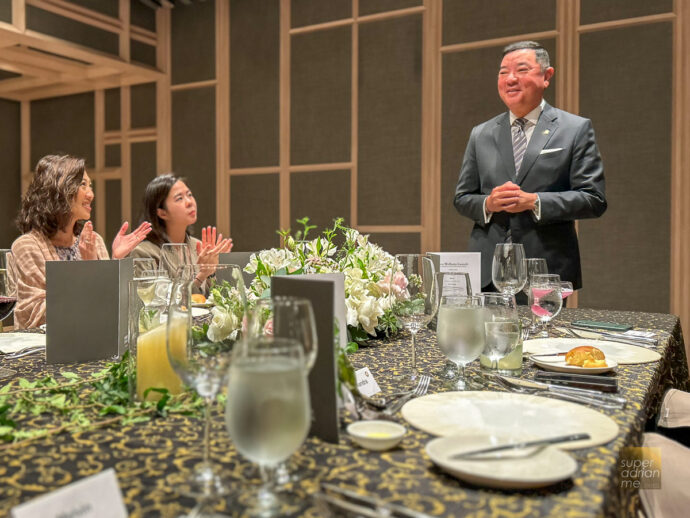 "Today's consumers are growing more aware of the importance of better health and wellbeing. It is essential that we take time to re-center and practice greater mindfulness. Even small changes in our daily lives can have a big impact on our wellbeing and the environment. Through PARKROYAL COLLECTION's Eco-Wellness experiences, we hope to inspire our guests to live well without compromising the environment."

Ms. Cinn Tan, Chief Sales and Marketing Officer of Pan Pacific Hotels Group
Sleep Well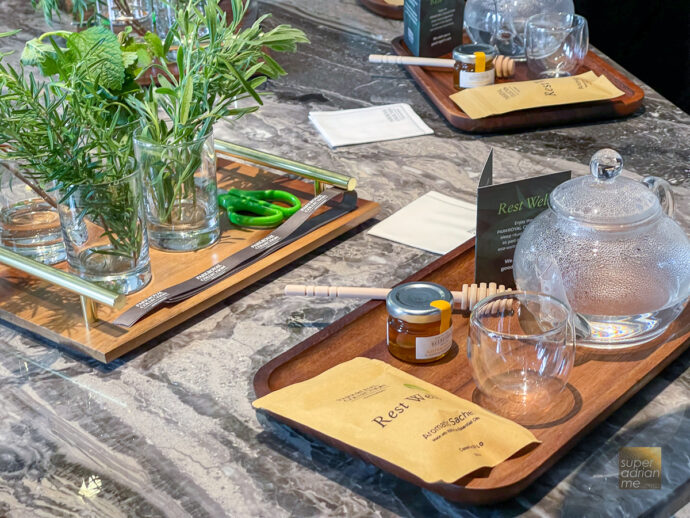 A new Sleep Ritual turndown service for guests in COLLECTION Club Rooms and higher categories and Titanium & Platinum members of Pan Pacific DISCOVERY will feature fresh herbs from the Urban Farm, a tea set, and a scented pillow pouch.
Soothing thyme, bergamot lime, mint and rosemary are freshly harvested from its Urban Farm. Guests can gently rub these fresh herb leaves to release the therapeutic aroma and choose to brew the herbs in a fresh pot of tea. This is caffeine-free unlike teas. I know I will appreciate this especially when it is a ritual before going to bed whenever I stay in a hotel. More hotels should offer this instead of just teas.
A scented pillow pouch created in partnership with FLO, a home-grown brand specialising in natural essential oils and herb-scented products. Guests may place the pouch by the pillow for a calming and good night's rest.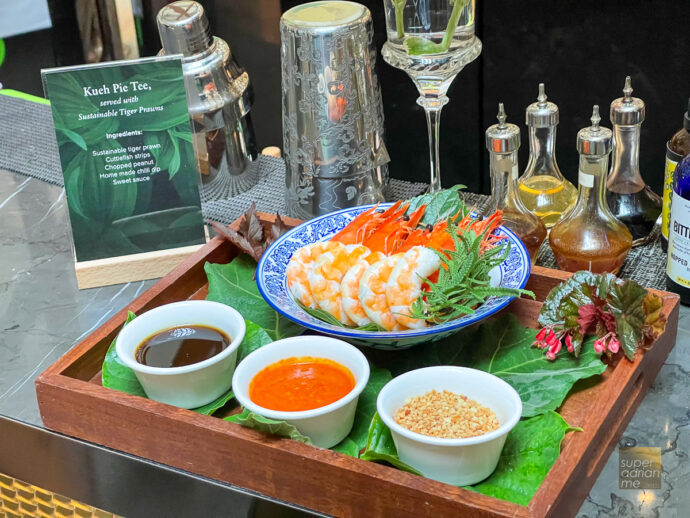 Mindfulness in dining encourages greater enjoyment of food and drink. As part of the Eco-Wellness programme, PARKROYAL COLLECTION Marina Bay, Singapore has curated a selection of dishes as part of the dining experience from locally sourced fresh produce and farm-to-table harvests for the menu to promote sustainability and healthy consumption.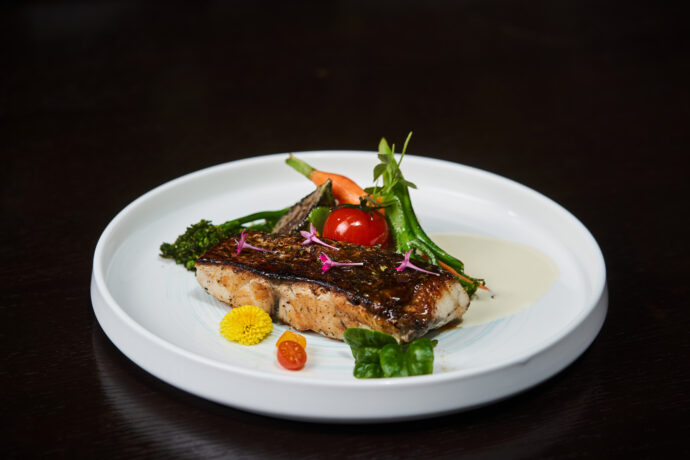 The Kühlbarra barramundi is bred in Singapore and tastes as good as any imported barramundi, less carbon footprint and freight. The Sustainable Barramundi Rice was cooked to perfection, crispy on the outside and soft and fragrant on the inside. The slow-cooked Supreme Chicken with Cilantro and Lime was served with citrus lime quinoa and mushroom ragout.
The Orchidea Cocktail was a favourite amongst the ladies. It was a concoction of Blue Pea Infused Gin with fresh lemon juice, HM lemongrass syrup, and kaffir lime leaf. The Green Pastures Mocktail is made with Lyre's White Cane Spirit, fresh lime juice, homemade rosemary syrup and fresh basil.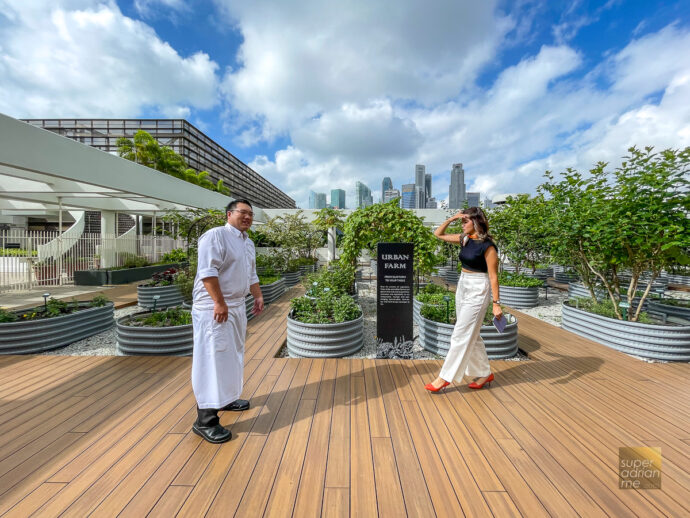 A cocktail and mocktail have been made with freshly picked ingredients from the PARKROYAL COLLECTION Marina Bay, Singapore's impressive Urban Farm located just outside the Peppermint all-day dining restaurant on the same level as Portman's Bar. New Urban Farms will be introduced at PARKROYAL COLLECTION Pickering, Singapore and PARKROYAL COLLECTION Kuala Lumpur, Malaysia.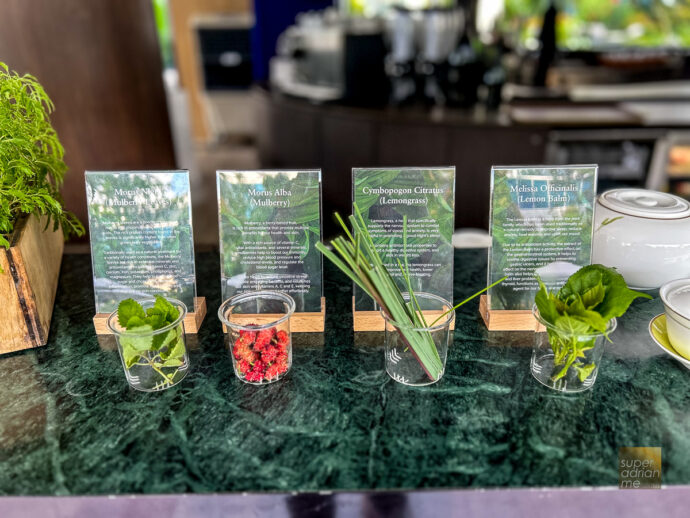 At the media launch, we were also treated to a watermelon cooler which contained freshly cut and juiced watermelon with a dash of fresh lime, cucumber, and ginger juice and garnished with a strip of cucumber and topped with sweet basil leaves from the Urban Farm. Chef de Cuisine Leon Yee also prepared a Kueh Pie Tee featuring sustainable tiger prawns, cuttlefish strips, chopped peanuts, homemade chilli dip, sweet sauce and watermelon rind instead of turnip, which is traditionally included. This demonstrates the hotel's commitment to reduce food waste and to use every part of the ingredient.