Are airport layovers the bane of your travels? Especially long transits which rob you of precious time off your vacation or business trips?
Now you can join – to some degree – those happy few who turn left on entering a commercial aircraft. Without being on a business class ticket.
I recently experienced the best of both worlds, flying cattle (okay, coach) class yet enjoying the luxury of an airport lounge with all its attendant amenities.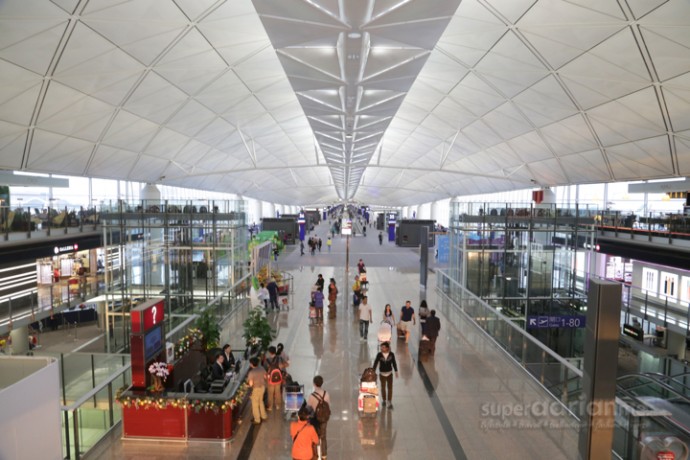 My flight from Singapore to New York City, lengthy enough to grow hair on your chest, was made even longer via a nine-hour stopover in Hong Kong.
Yes, nine ticking hours, one could have dropped by Japan for a real ramen!
But. I had foresight (being typically Singaporean). To google for airport lounge services open to passengers on flights.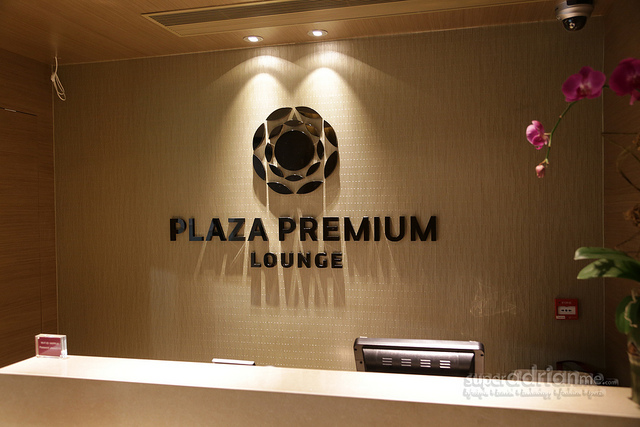 Plaza Premium Lounge, magic kingdom, for travellers on long or short haul in between flights. The best money spent on comfort, cosy, cuisine, if you have time to kill, murder even, from first touch-down to next take-off.
Say you have to spend hours in an airport transit lounge at the oddest of hours. If you are familiar with the configuration of the seating area of your gate, good luck to setting up a makeshift tent for a snooze. Hungry, tired, must they clean the floors now, why doesn't someone shut the baby up…
Or, you could book a spot in any one of the Plaza Premium Lounges (around the world), it'll be the best investment (as low as $60 for three hours) you can buy.
Rest your mind and body, soon as you enter any one of the three Plaza Premium Lounges in Hong Kong, available on levels 6 and 7 at Terminal 1, and level 3 in Terminal 2.
You can book just the lounge facilities itself – comfy cosy seating of a variety in several corners and spaces, food and drink included, reading and TV and work stations – or pay the extra for shower, spa.
I had no time for sprucing myself under a shower, too busy checking up on the hot and cold and soft and hard drinks, snacks, finger food, trying this coffee versus that, what are fancy machines for anyway?
Juggling with the fruit, watching others rearrange furniture to make a temporary bed, trying to read every glam magazine and business paper, following world news, charging all my gadgets, pretending to do work.
All the while, with one eye cocked towards the cooked food stations. Soon as the kiosk started to wake up to the clatter and rattle of cauldrons and chopsticks, we jumped to queue.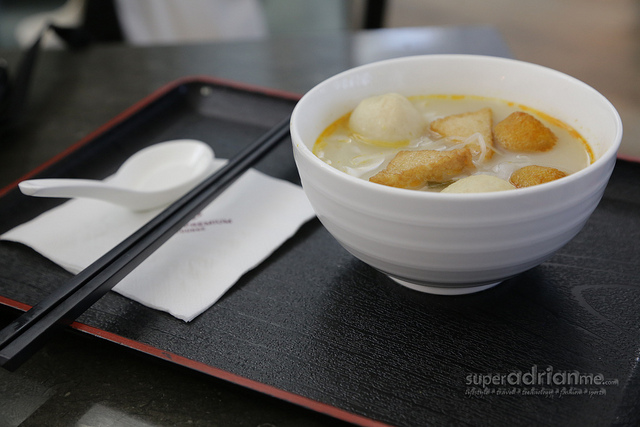 The Plaza Premium Lounge is famed for its noodles. Hot, steamy, soupy, and spicy if you want. I had no choice, in the service to duty for this report, I ate two bowls, one regular, one spicy. Both very good. There is "chok" as well as "chee cheong fun" and western food.
Plaza Premium Lounge is so spacious with nesting areas, reading and working corners, space with airport views, spots for serious shut-eye, and enough dining sitting to switch around so others don't notice how often you return for noodles.
Do go to www.plaza-network.com for rates, or access other sites to book, currency differences apply. And may work in your favour.
About the writer:
Sylvia Toh Paik Choo is author, broadcaster, columnist, debater (like to argue), elegant, fashionable, gourmet, hilarious, and we're out of alphabets (well there is i for idiot...)