May 2011, Singapore – After attending Colours of 1 Malaysia in Kuala Lumpur, we took a 45 minute domestic flight on Malaysia Airlines to Kelantan for our next destination, Pulau Perhentian (Perhentian Islands) in the east coast of Peninsular Malaysia.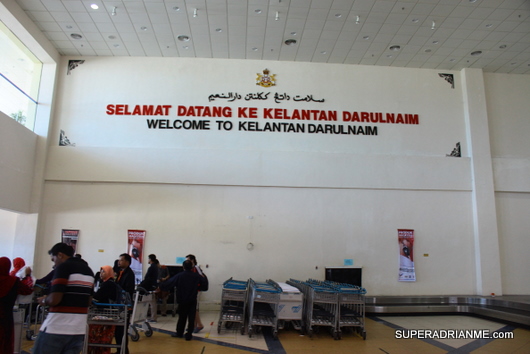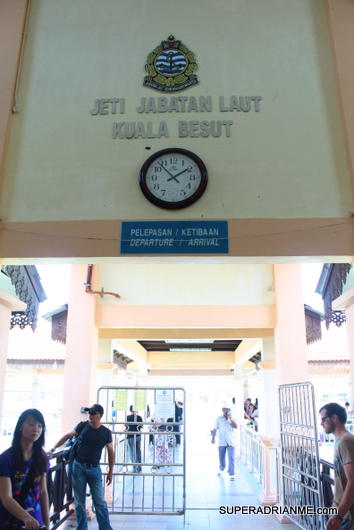 *Travel Tip: Perhentian Islands are 19km off the coast of Terengganu. Getting to Perhentian through Kelantan and save half the travel time to the jetty: We flew in from Kuala Lumpur because the distance from Kota Bharu Airport in Kelantan to Kola Besut Jetty is 60km compared to 110km from Sultan Mahmud Airport in Terengganu.
7nbsp;
From Kola Besut Jetty, we took a half hour boat ride to Perhentian Besar where we stayed at
Arwana Eco Resort & Beach Chalet.
  Perhentian is made up of two distinct islands: 
Perhentian Kecil
(Small Perhentian Island) and
Perhentian Besar
(Large Perhentian Island).
*Travel Tip: Perhentian Besar is the larger of the two islands and accommodation here are more geared towards families, big groups and also scuba divers, with natural and quiet beaches. Perhentian Besar is more geared towards the budget traveller and the backpacker, where you will find a more commercial beaches with many Caucasian backpackers.
At the arrival to Arwana Resort, the resort's own beautiful wooden jetty welcomed us as we stepped of the boat.  I noticed that this was the one and only wooden jetty on Perhentian Islands, while the others were concrete. I fell in love with this jetty and must have taken at least hundreds of pictures at different times of the day.
Arwana Resort provides no frill standard chalet rooms.   Just to set your expectations, as you continue on with this article, you should not be comparing with a 4 or 5 star hotels.    As of today, we are not aware of any 4 or 5 star accommodation as travellers are only expected for six months every year from April to October.  The rest of the year is closed because of the monsoon season.
The room that I stayed in had squeaky wooden flooring.  The cupboard would rattle when anyone walked in the room.  At least there was air conditioning and a small television with not very clear transmission.   There was a water flask for you to fill up with either cold or hot water from the hotel lobby.  Tea, instant coffee, sugar, creamer was not provided.  As for personal amenities, only body wash and shampoo is provided.   So be forewarned!! Bring your own refreshments, as well as personal effects such as your shampoo, toothpaste, moisturizer etc.  More importantly, bring a strong mosquito repellant or you'll end up a buffet feast for the many mosquitoes in the area.
To my pleasant surprise, the resort had its own swimming pool.  We took a dip in the refreshingly cool water just too cool down as it was a very hot day on the day we arrived.  We were also too late to go for any scuba diving or snorkeling escapades so had to settle for the pool.
Sunset At Coral Bay
As city dwellers, we love to stroll the quiet and relaxing atmosphere at the beach. The resort is located in a cove between two hills, so we will not be able to see sunset and sunrise from our resort, but you can always pay for a sea taxi to go to Coral Bay on Perhentian Kecil to view beautiful sunsets. Although we were not blessed with clear sky to view the sun sets on the the horizon, but instead we see the sun sets behind a surreal & beautiful cloud with rainbow glaze at the tip of the cloud.
Beautiful Perhentian Besar
Even without the view of beautiful sunset or sunrise, you will still able to capture many shots of nature's beauty at Arwana Resort. Night time you will see a thousand stars lit up the night sky, and greeted with stunning sea horizon at the resort's beach front anytime of the day.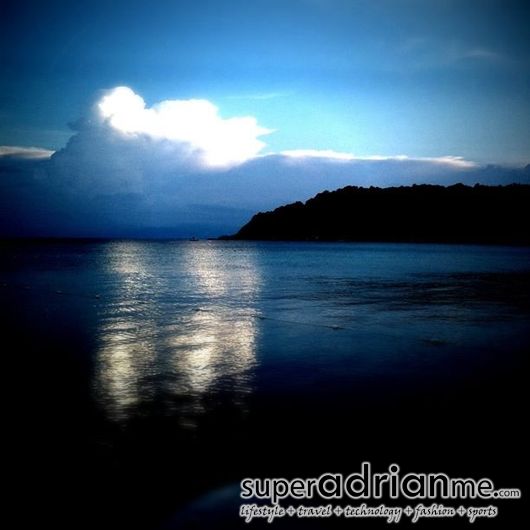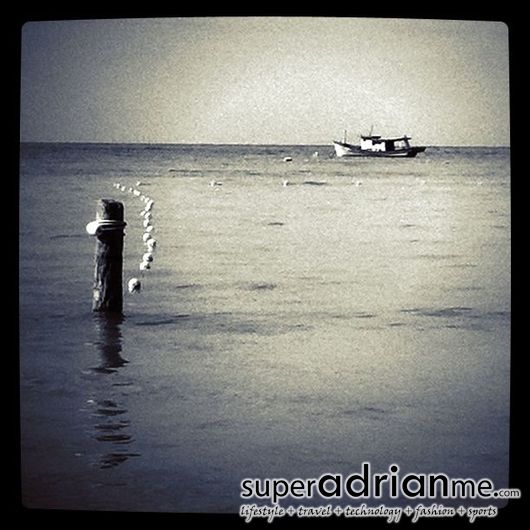 Snorkeling Trip
So other than all these beautiful sceneries that you can capture on land, Perhentian is also heaven for divers too. Too bad we do not have PADI licenses, so we did not manage to get any nice dive pictures. Instead we went on a snorkeling trip where we swam amongst with the fishes and admired the beautiful corals and the sparkling Sun's ray penetrating from above.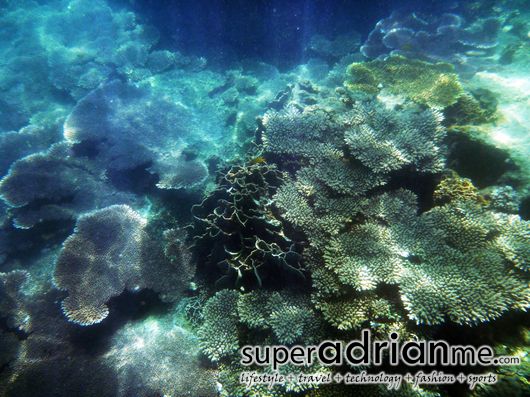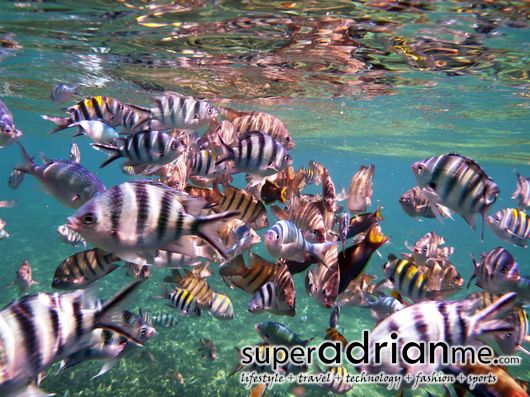 If you are into water sports and snorkeling, it is worth checking out the Panasonic LUMIX DMC FT 3 underwater camera.
Island Hopping
If you've had too much sea sports, you can always request for sea taxis from your resort to ferry you to Perhentian Kecil where you could visit a local village (known locally as Kampong) or the popular Long Beach where it is usually packed with sun bathing backpackers and colourful beach tents.
At the local village, feel free to roam around.  You can take some time and interact with the villagers and their children too.  There will be those who would only be too happy to pose for your camera.  Here're some of the photos I captured.
Pictures from Local Village (Kampong), Perhentian Kecil
Pictures from Long Beach, Perhentian Kecil
I enjoyed this short trip in Perhentian Islands.  In my opinion, I would recommend Perhentian Islands to groups with family and friends.  As an avid leisure photographer, I enjoyed snapping away as there were many photo opportunities here that you would not see usually back home.  The stay at Perhentian Besar wil be peaceful and relaxing , where you could read a book by the pool or the beach, and no one would disturb you.  However, if you like some crowded action, there's always Coral Bay and Long Beach at Perhentian Kecil.
This trip was hosted by Tourism Malaysia.
Related articles