"We are thrilled to reintroduce our Global Day of Discovery celebrations and the revival of our Evenings programme, highlighting Renaissance Hotels' passion to uncover the unique DNA of the neighbourhood. Today's travellers crave a genuine connection with the locale, and with our properties celebrated as cultural hubs of their community, we are committed to captivate the neighbourhoods across Asia Pacific with moments that give travellers something a little bit unexpected every step along their journey."

Jennie Toh, Vice President of Brand Marketing and Brand Management, Marriott International Asia Pacific.
Renaissance Hotels, a member of Marriott Bonvoy's collection of 31 hotel brands, has declared its upcoming celebration of the ninth edition of the annual Global Day of Discovery on May 18, 2023. This special day unites all 170+ Renaissance properties worldwide, showcasing remarkable experiences beyond conventional travel, and emphasising the brand's commitment to delivering unexpected and extraordinary discoveries.

Renaissance Hotels' unscripted and captivating escapades shine a spotlight on their revitalised Evenings at Renaissance programme. Guests, whether travelling for business or leisure, seek genuine local experiences. The brand's distinctive Evenings programme, known for its unforgettable uniqueness, transforms Renaissance properties into cultural curators. It goes beyond expectations, offering delightful surprises such as innovative bar rituals and unforeseen collaborations both within and outside the hotel premises.
Six Asia Pacific properties will showcase immersive moments beyond the expected.
Partake in a three-day celebration hosted by cultural curator Veronika Krasnasari at Renaissance Bali Uluwatu Resort & Spa. Activities highlight local traditions and emphasise social impact and ecotourism. These include immersive tours at the nearby ZeroWaste Centre, captivating punchbowl rituals that showcase the unique flavours of Bali, and featuring renowned figures in Indonesia's bar scene like Kiki Moka. Additionally, there will be an in-depth discussion on Endek Bali, the indigenous fabric of the island, with Agung Indra, followed by an Endek-themed fashion show presented by local designer Dwi Iskandar. Enjoy a traditional 12-course Balinese Dinner prepared by Balinese Chef Wisnu Adiyatma, using sustainably sourced, locally grown produce and be entertained by mater of Balinese flute Gus Teja. Limited tickets for this special celebration of fashion, sustainability, art and the cultural heritage of Bali are available.
Renaissance Beijing Wangfujing Hotel lets guests embark on an environmentally friendly summer hiking route along the majestic Forbidden City with stops at the Corner Tower for a refreshing coffee break before continuing on to the pinnacle of Jinshan Park, providing a breathtaking view of historical landmarks and the vibrant Central Business District. At night, enjoy a candlelight concert at R Bar. Talented musicians will enchant the audience with performances featuring Western and Chinese music, accompanied by the elegant sounds of piano, violin, and cello.
Renaissance Bangkok Ratchaprasong Hotel invites guests to embark on an adventure aboard Renaissance branded Tuk Tuk Caravans. Explore the rich cultural heritage and historical streets of Talad Noi and Songwat, which have stood for a century and discover the true essence of Bangkok like never before. Engage in hands-on experiences ranging from workshops on creating "Old Fashioned Coffee Mock-tails" to craft coffee dripping and participating in herbal tea tasting sessions. As the evening unfolds, partake in a delightful punch bowl ritual, an experience that embodies the spirit of celebration. The festivities continue with a live performance by the acclaimed traditional Thai instrumental musician Keng Tachaya, and a special appearance by the renowned Godfather of R&B artist, Tom Isara.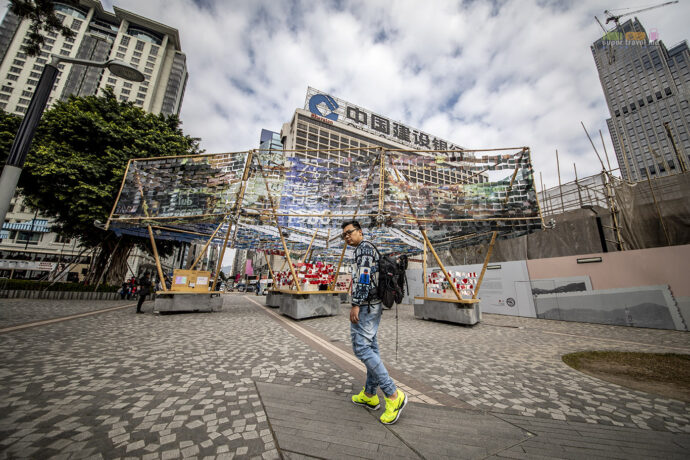 Explore the historical core of Asia's vibrant cultural hub at Renaissance Harbour View Hotel Hong Kong. Led by the property's knowledgeable Navigator, guests can join a guided tour through the bustling Wan Chai neighbourhood, pausing at iconic landmarks like the Old Wan Chai Market, Blue House, and The Pawn. As night falls, the hotel transforms to recreate the ambience of old Hong Kong. The lower lobby and function room undergo a remarkable metamorphosis, resembling the lively atmosphere of dai pai dongs, the renowned street food stalls. The setting is adorned with elements inspired by the iconic mini-bus signs and vibrant neon lights that characterise the cityscape. To complete the nostalgic ambience, there will be captivating live performances of classic Cantonese songs, transporting guests back in time to experience the essence of old Hong Kong within the hotel itself.
Go on a unique open-roof bus experience and explore the diverse and distinctive attractions of Saigon when you stay at the Renaissance Riverside Hotel Saigon. The itinerary includes a Vietnamese coffee workshop, an opportunity to savour an authentic Vietnamese lunch, and a mesmerising water puppetry performance. Also unleash your artistic side by joining local artist Nguyen Tan Luc for a painting session at the hotel. As night falls, the hotel takes the excitement up a notch with the "Saigon Paradox Rooftop Party", with captivating activities such as Sand Drawing Shadow, a performance showcasing traditional instruments, and an enthralling Water Drum Performance.
Renaissance Xiamen Hotel will honour the rich intangible cultural heritage of Minnan inviting guests to embark on a holistic cultural journey, immersing themselves in various experiences that showcase the essence of Minnan. These include a visit to the Gulong Soy Sauce Cultural Park, where guests can delve into the ancient art of sauce-making. Additionally, a DIY class at the Tong'An Wu Zhaozhi Spring Rolls Restaurant offers a hands-on opportunity to learn the craft of making spring rolls. Engage in a captivating lacquer thread carving DIY experience at Qi Bao Zhai and indulge in a tasting session at the Confucians Hall of Empereur Wulong Tea. As night descends, the hotel entrance will be adorned with Minnan folk dwellings, creating an enchanting ambience. Guests will be treated to traditional Minnan-style opera performances and puppet shows, transporting them to the heart of Minnan culture. As the night progresses into the dawn, a Chinese traditional market will be set up around the stage, offering a delightful array of local delicacies and specially crafted cocktails from the Evenings at Renaissance program. To ensure a lasting experience, the hotel plans to offer the Intangible Cultural Heritage tour as a room package starting from May 18 onwards, allowing guests to continue immersing themselves in the rich cultural traditions of Minnan at their leisure.
The first and only time we got to experience Rennaisance Hotels was at Renaissance Suzhou Taihu Lake Hotel on 31 May 2018 when Renaissance Hotels appointed Singaporean singer-songwriter Tanya Chua as its Brand Ambassador.