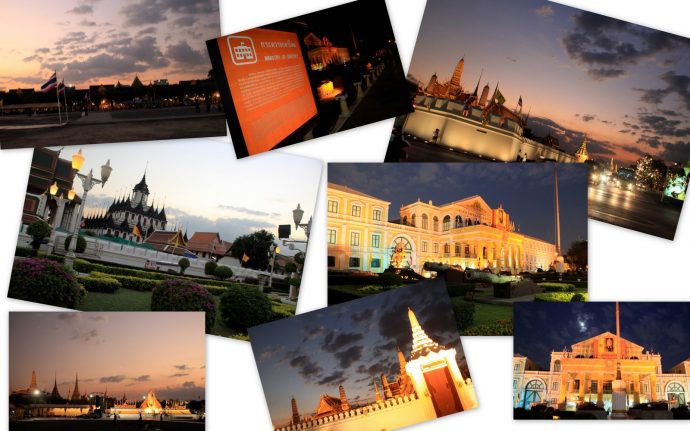 My recent trip to Bangkok gave me sight of the beauty of nature and clouds. Thailand has beautiful clouds and skies perfect for photography. Managed to get some last-minute scenic photography on the day before we returned to Singapore.  
Check out the sun rays from the clouds as I was in a cab trying to beat the heavy traffic before the sun sets. And mind you, the sun sets early in Bangkok!
A local friend of mine was kind to bring me around and show me the sights of Bangkok. It also just happened that the King's birthday was to fall on 5 December the Saturday of the week we left Bangkok. The streets were decked with decorations and memorabilia to commemorate this auspicious date.
My intention to visit Ayutthaya, declared a UNESCO World site in 1991, was shelved because my three other travel companions were inundated by shopping.
I will have to make another trip down to check out Ayutthaya and perhaps during my next trip, Chiang Mai which all my Thai friends have been asking me to check it out in the recent trip!