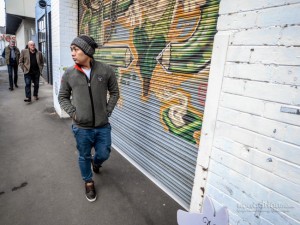 If you missed the chance for a Winter Holiday up north during the festive season, maybe you can plan for a trip to Melbourne during June to August where it will be winter down the southern hemisphere. With temperatures ranging between 7°C to 17°C, it will be ideal for those who hate the dreary & freezing wind during winter.
Yet if you like the snowy side of winter, you can travel up to the mountains outside of Melbourne to have a white winter vacation. If you are not into skiing and the chilling wind, have a laid back experience in Yarra Valley to savour good food and indulge in fine wines and compliment by spectacular scenery.
Here is a list of things to do and places to visit when you visit Victoria, Australia, through Melbourne during winter season:
Melbourne City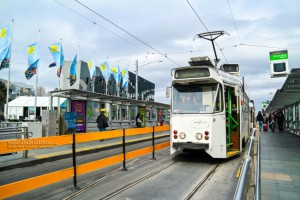 The tram service in Melbourne's CBD has been free since January 2015, so it will be a waste if you do not use this public transport to commute & explore the culinary capital of Australia.
You can find out more of the tram routes from Yarra Trams website or you tramTracker app on to your iOS or Android devices for planning on-the-go.
1. Laneway (Passage between two buildings/walls)
Melbourne offers a unique laneway culture where some of the best artisan coffee are hidden in remote corners of the city. With the chilling winter breeze, it is ideal to take a walking tour down the different laneways and warm up with good takeaway coffee. TOTALLY INSTAGRAMABLE!
Even if you are not into coffee just like me, you can still café hop for a cup of hot chocolate. Occasionally you might find a delectable snack such as Honey & Sea Salt Cruller at Shortstop. We bought one to try and returned to get another dozen after walking down the laneway.
There are also classic English tea houses like Hopetoun Tea Rooms, where you will be instantly enticed by the appealing & colourful desserts in the window display to walk into the shop.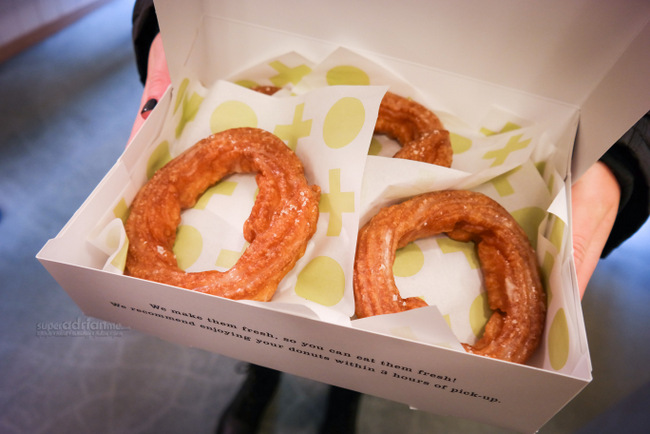 2. Spring Street Grocer
From Truffle Triple-Cream Brie to three Year Old Gouda, cheese lovers have to visit Spring Street Grocer when you are in Melbourne. You will find Australia's first underground cheese maturation cellars, presenting a wide selection of farmhouse and artisan cheeses from both Australia and abroad. The selection is changed regularly to reflect seasonal availability.
The cheese mongers here are very friendly and patient in helping you to select the best cheese to suit your taste buds. And conveniently located in the edge of Melbourne CBD zone, you can always pop by to get some cheese before heading to the airport.
3. South Melbourne Market
Come experience the Australian fresh food market where locals hang out, eat, drink, shop and connect at South Melbourne Market, a landmark of Melbourne City since 1867. Other than fresh fruits, seafood & meat, you can find bakeries, tea grocery shops, cafes, organic pet food stores, cafés & restaurants, as well as handy craft stores and many other specialty shops all at this foodie's one-stop paradise. South Melbourne Market is not in the CBD zone, so you will not be able to get there by tram for free.
Mount Buller
Three hours by car from Melbourne CBD will get you to Mount Buller for some snow during winter. Here the temperature can drop to below zero during winter, making it ideal for sports such as skiing, snowboarding and even sled dog tour.
Mount Buller also offers Alpine Spa Treatment for your to rest & relax on the snowy mountain while others enjoy the sporting moments.
4. Skiing & Snowboarding
Right here at Mount Buller, you can rent most of the gear you need for skiing and snowboarding. All you need is to bring essentials like sunblock, beanie, gloves and googles (sunglasses). As a beginner, you can also take up lessons for snowboarding and skiing.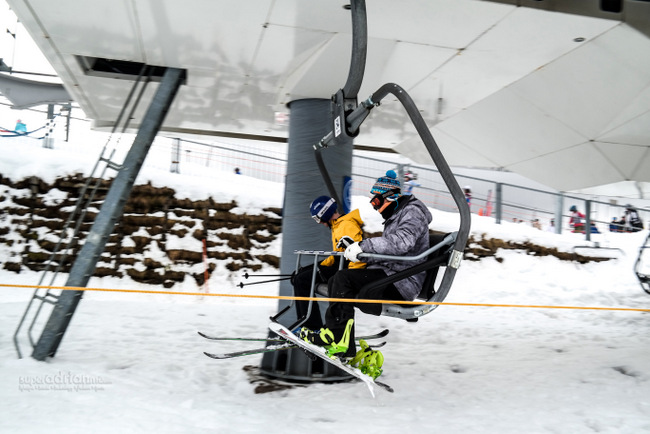 5. Sled Dog Tour
If you are not into extreme sports, take a scenic and relaxing ride on the sled dog tour. The huskies are so adorable and friendly, you will receive a loving and warm welcome by their howling as you walk towards the sled. This was definitely a memorable and once in a lifetime experience for me.
Remember to bring your camera to take pictures with your new found canine friends.
Check out our 360 video below (swipe the screen left or right to change the angle):
6. Snowshoes Walk
Come and don a pair of snowshoes and have a picturesque walk down the snowy mountains and walk into the snow covered forest. With this snowshoes, you can walk through thick snow with ease and it is suitable for all ages.
Heading down the slopes off the mountain, get away from the bustle & hustle at the crowded ski resort and have a tranquil walk down the beautiful snow covered forest trail.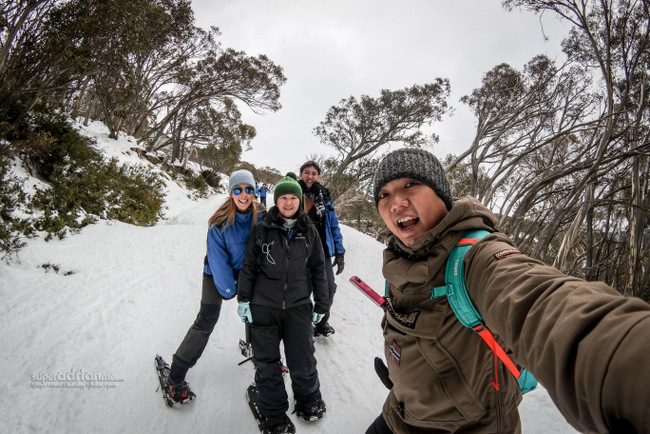 Yarra Valley
Just an hour away from Melbourne CBD, Yarra Valley is a popular day-trip getaway destination for both locals and tourists. With a relatively cool climate, it is home to a range of natural features and agricultural produce, as well as a growing wine industry known for their high-quality chardonnay, pinot noir and sparkling wine.
7. Coombe Melba Estate
Coombe Melba Estate is the historic home of 19th century world famous opera singer Dame Nellie Melba, is now a unique gourmet and cultural destination with seven acres of landscaped gardens. The restaurant offers an inspiring selection of seasonal and predominantly estate grown produce for brunch, lunch and afternoon tea. Right here you can also taste the wines made from the estate's vineyard which are handcrafted and produced in very small volumes.
8. Yarra Valley Chocolaterie
Chocolates makes everyone happy, so a stop at Yarra Valley Chocolaterie will definitely make your day better. From one metre long chocolate bars to a huge selection of specialty hot chocolate, you will have to spend some time to go through over 250 different handcrafted chocolate products, just to pick out souvenirs for your families, friends and yourself. There is even an open concept kitchen to see the Chocolatiers making the fresh chocolate products with pride in person.
9. Locale Restaurant At De Bortoli
The food served at Locale Restaurant is simply delicious, complimented with great service and a cozy contemporary ambiance for a wonderful dining experience in the valley. Do note that they are not opened everyday of the week.
They are only open from Thursday to Monday for lunch and Saturday evenings for dinner.
10. Yarra Valley Lodge
To escape the hustle and bustle from Melbourne City, book a couple of nights at the beautiful & tranquil Yarra Valley Lodge where wild kangaroos freely roam around the property throughout the day. Perfect if you want to spend sometime exploring the winery district of Victoria, Australia. It also features a lovely Bella Restaurant where you can indulge in a gourmet feast made with the freshest seasonal ingredients, many from local Yarra Valley suppliers.
Find out what you can do in our two day one night itinerary in Melbourne at SUPERTRAVELME.com.