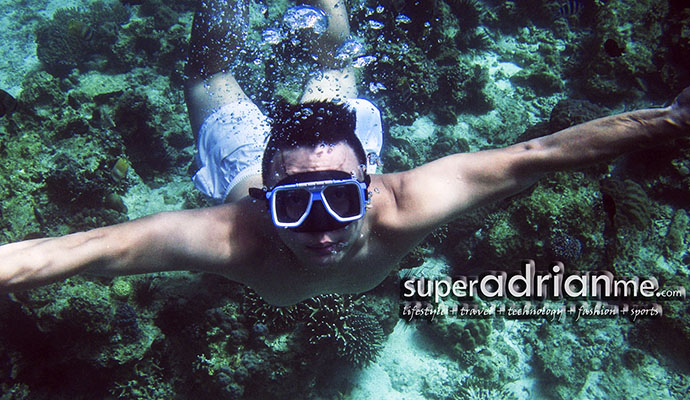 1 March 2013, Singapore – We have heard so much about Boracay in the Philippines of their beautiful white sandy beaches and clear blue sea. However, getting to Boracay from Singapore is not so straightforward as there is no direct flight from Singapore to Kalibo (one of the nearest airport to Boracay).
AirAsia recently introduced direct flights to Clark from Singapore with domestic transfers to Kalibo. This gives you the option of a stop over at Clark before heading to Boracay to make the whole trip more fruitful, fun and memorable.
What's There To Do In Clark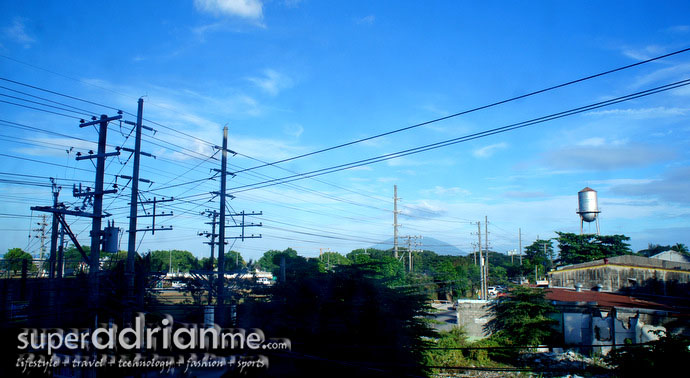 Clark used to house the largest US Air Base outside mainland USA until the US Bases agreement expired in 1991. Clark is a peaceful town with many traces of the American culture left behind. Clark is almost the size of Singapore occupying over 33,000 hectares of prime land located in the culture-rich Central Luzon. It is 80 kilometres north of Manila or a 56 minute drive to Subic.
Have a taste of the wild west while riding a horse to enjoy the scenic view of Clark at El Kabayo Riding Stables, or have a cozy American breakfast at Cafe Mesa. Annually in around February, Clark will also organise the Philippine International Hot Air Balloon Fiesta where the skies will be filled with hot air balloons of different shapes and colours.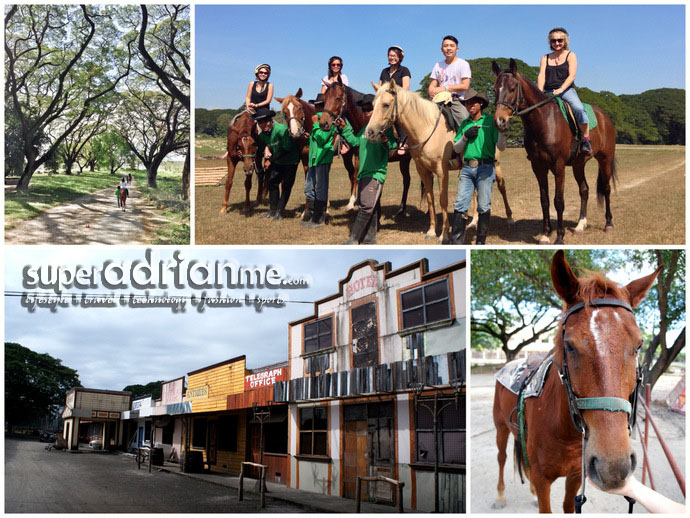 Other than absorbing the American culture, Clark is also a great place to shop. There are two huge malls, SM City Clark and Marquee Mall which house brands from around Asia. It was a pleasant surprise to find the famous DAKASI Bubble Tea franchise from Hong Kong in Clark. My personal favourite t-shirt shop from Philippines called ARTWORK can be found in Marquee Mall too. ARTWORK has a massive range of quirky graffiti t-shirts that make good souvenirs for friends and family, with affordable price range from 150 to 500 pesos (about S$5 to S$16). Things are relatively cheap in the Philippines, so you can shop till you drop for local products but for international brands such Marks & Spencer the price does not differ much from Singapore.
Want to learn more on Philippines' culture? The Nayong Pilipino sa Clark is a theme park which highlights the Philippines' diverse and unique culture featuring replicas from the tribe of Ifugao and Muslim houses, Aeta village and other attractions. If you prefer you can visit the Clark Eagle Firing Range and try your hand at one of the safest ranges in the Philippines with the modern weapons available for rental. The Puning Hot Springs tour takes you through Iahar Canyons and the small stream in Sapang Bato to the hot spring where you can enjoy sand steam, body mud pack and a foot massage. You can also drive and trek on the Mt. Pinatubo Trek to the crater to view the tranquil yet majestic 2.5km crater lake while bathing in any of the six sulfur-filled thermal pools at Sitio Tarukan followed by a fishing expedition at Tambo Lake. And if you enjoy visiting places of worship, take the journey to seven churches which were built between 1572 and 1900. The seven churches include Holy Rosary Parish in Angeles, St. Augustine Parish in Lubao (Pampanga's oldest church), St James Parish in Betis, San Guillermo Parish in Bacolor, Immaculate Concepcion in Guagua, San Fernando Cathedral and Minalin Church.
If you are concerned about the extra hotel expenses when stopping over in Clark, you can choose to stay at Tune Hotels, which is a no frill hotel. You only pay for services such as air conditioning, TV & towels when you need it. A basic room at Tune Hotels can cost as low as S$29 a night, even though the rooms are small but they are comfortable and clean. Located at Angeles City, Tune Hotels is only less than 15 minutes away from the airport and 20 minutes away from the two major shopping malls in Clark.
Boracay, Philippines
To get to Boracay, it will take an hour domestic flight from Clark to Kalibo, followed by a two hour coach ride to the jetty and finally less than 15 minutes on boat to Boracay. It is a long journey to get to Boracay, but after you set foot on the jetty and see the anchor of the boat though the clear blue water, all that traveling suddenly seems worth it.
Boracay is very established with its tourism industry. You will find the island crowded with tourists from all around the globe relaxing in one of the world's top travel destination. Everything in Boracay is pricier than other cities and provinces in the Philippines, so its best to stock up in Clark before heading to Boracay.
Early in the morning in Boracay, be greeted by scenic view of the beautiful fine white sandy beaches and clear blue water surrounding the island. Hop on to a boat for an around-the-island tour to see the beautiful hotels and visit beaches that cannot be accessed via land. The water is deep yet clear enough to see the corals on the seabed while snorkeling.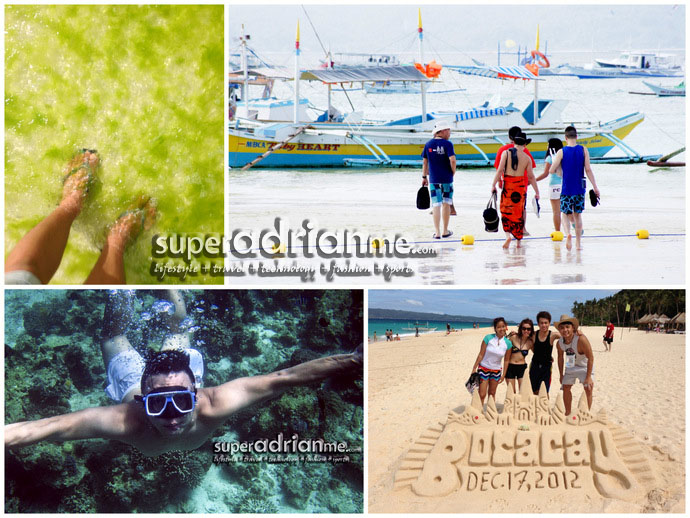 Journey to the top of Mount Luho via a 30-minute ATV trail and be fascinated by the superb view of Boracay from top down which is also an ideal spot for sunset viewing. While at the top of Mount Luho, zip-lining across the dense forestation is super cool too.
Check out our ATV, snorkeling and zip-lining video here:
Make a trip to the Talipapa market to shop for fresh seafood and bring them to a restaurant in the market for them to cook up a nice seafood meal for you. Bargaining is key when shopping for seafood at Talipapa market. Be warned! Do not buy on impulse and check out the price from other stores first before purchasing.
Our seafood dinner costed us around 6,000 pesos (S$182) for a 10 pax meal.
Boracay is a commercialised tourist destination, where it has a good selection of dining and shopping outlets. You can shop at international fashion label MANGO's factory outlets in Boracay or visit the shopping district, d'mall, to grab a pair of TOMS shoes. Along the 8km long White Beach, you would find all the coolest bars and restaurants at night. You will be spoilt with choices for dinner as everything looks good!
If you can wake up at 5am in the morning, take a walk to Bulabog Beach to catch the beautiful sunrise and see friendly stray dogs having fun chasing each other there. After the sunset, find a nice cozy restaurant like Lemon House at d'mall to have a delicious breakfast to get ready for the day.
Boracay is truly beautiful and I would definitely make a trip back some day.
Related articles