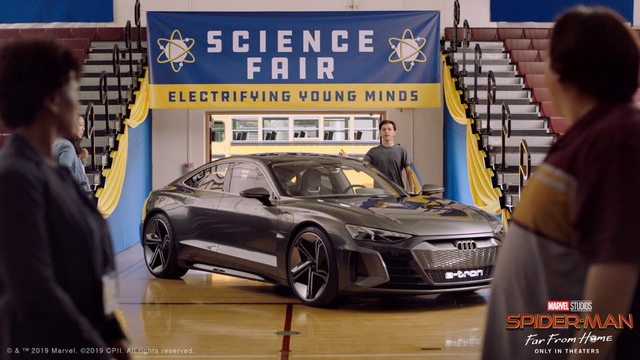 Audi has teamed up with Sony Pictures Entertainment to release exclusive digital content ahead of this summer's upcoming film "Spider-Man: Far From Home".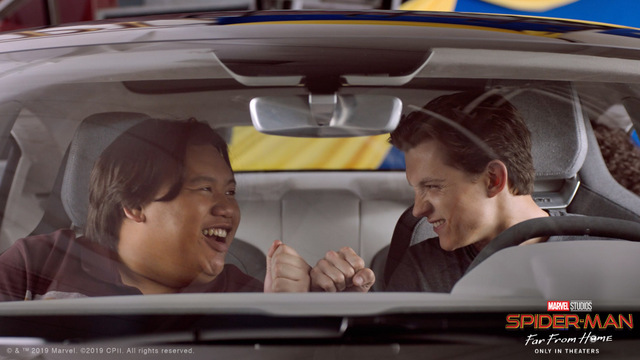 "Science Fair", the digital short, features Tom Holland as Peter Parker and Jacob Batalon as Ned, his best friend. They are competing at the school science fair and Peter races against time to acquire the perfect scientific advancement in the all-electric Audi e-tron GT concept.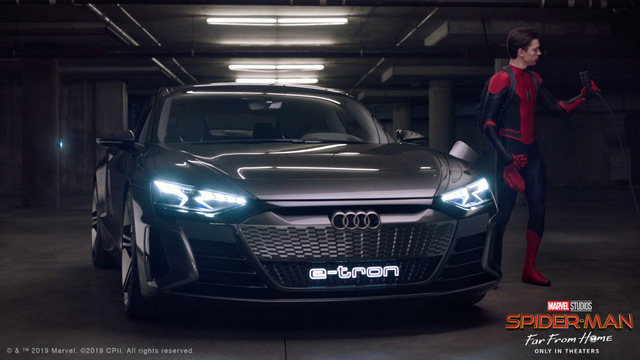 The Audi e-tron has a combined electric power consumption in kWh/100 km: 26.4 – 22.6 (WLTP); 24.6 – 23.7 (NEFZ) with zero CO2 emissions combined in g/km.
"Teaming up with Sony Studios gives us an ideal opportunity to stage Audi´s electric offensive in a spectacular environment and to customize this important technology for a highly engaged audience. Therefore product placement plays a significant role in our new brand strategy."

Sven Schuwirth, Head of Brand Audi, Digital Business and Customer Experience at AUDI AG.
Look out for the all-electronic Audi e-tron and the all-new Audi A7 and Audi Q8 in "Spider-Man: Far From Home" this summer.
Spider-Man must step up to take on new threats in a world that has changed forever, following the events of Avengers: Endgame. The film is directed by Jon Watts and written by Chris McKenna and Erik Sommers. It is based on MARVEL Comic book by Stan Lee and Steve Ditko and produced by Kevin Feige and Amy Pascal, Louis D'Esposito, Victoria Alonso, Thomas M. Hammel, Eric Hauserman Carrol, Rachel O'Connor, Stan Lee, Avi Arad and Matt Tolmach serve as executive producers. The film stars Tom Holland, Samuel L. Jackson, Zendaya, Cobie Smulders, Jon Favreau, JB Smoove, Jacob Batalon, Martin Starr, with Marisa Tomei and Jake Gyllenhaal.
United Airlines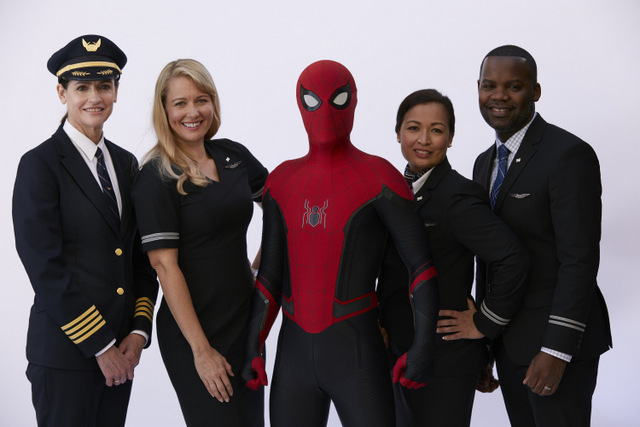 United Airlines just launched its new inflight safety video on 1 June 2019, featuring Spider-Man in an entertaining mini-drama film.
The video begins with villains entering a corner store and causing 'turbulence' with their disruption to Mr. Delmar, played by Hemky Madera. The deli scene includes a framed photo of Stan Lee, honouring the immense impact he had on the Marvel community. Customers will also notice the recently announced updated United livery displayed on the animated 787-10 aircraft, prior to customers learning the locations of the exits. Next, Peter Parker's best friend Ned, played by Jacob Batalon, shares a scene with United CEO Oscar Munoz as the villains head into a nearby theatre to escape Spider-Man. In one of the final scenes, Eugene "Flash" Thompson, played by Toni Revolori, helps to demonstrate that cell phones and large devices should be put into aeroplane mode prior to take-off. This fast-paced and entertaining video concludes with Spider-Man ensuring that everyone is safe and settled as their journey begins.

"For decades, Spider-Man has consistently shown the importance of using power to do good and to keep the public safe. We also believe that our greatest responsibility is to keep our customers and crew safe on board our aircraft. We are excited to have Spider-Man and his friends, along with our employees, bring new attention to the inflight safety video and creatively engage customers on such an important announcement."

Mark Krolick, United's Vice President of Marketing
The airline has also launched one-of-a-kind Spider-Man: Far From Home-themed Polaris Business Class amenity kits and unique experiences for its MileagePlus loyalty members to see the movie premiere on June 26 through MileagePlus Exclusives.
The Polaris Business Class limited-edition Spider-Man: Far From Home themed amenity kit features Spidey-branded comfort products including an eye mask, socks, tissues, ear plugs, a toothbrush and a pen alongside luxury skin care products designed exclusively for United customers.