Aesop makes a journey to the east, opening a new signature store in Tampines Mall. The new store pays homage to the tropical architecture of the Garden City. Its layout echos the central atrium which is a common feature of homes here in Singapore. It rises high into the warm sky to draw cool air into surrounding rooms. The space reflects a refreshing atmosphere to pause, relax, congregate and interact.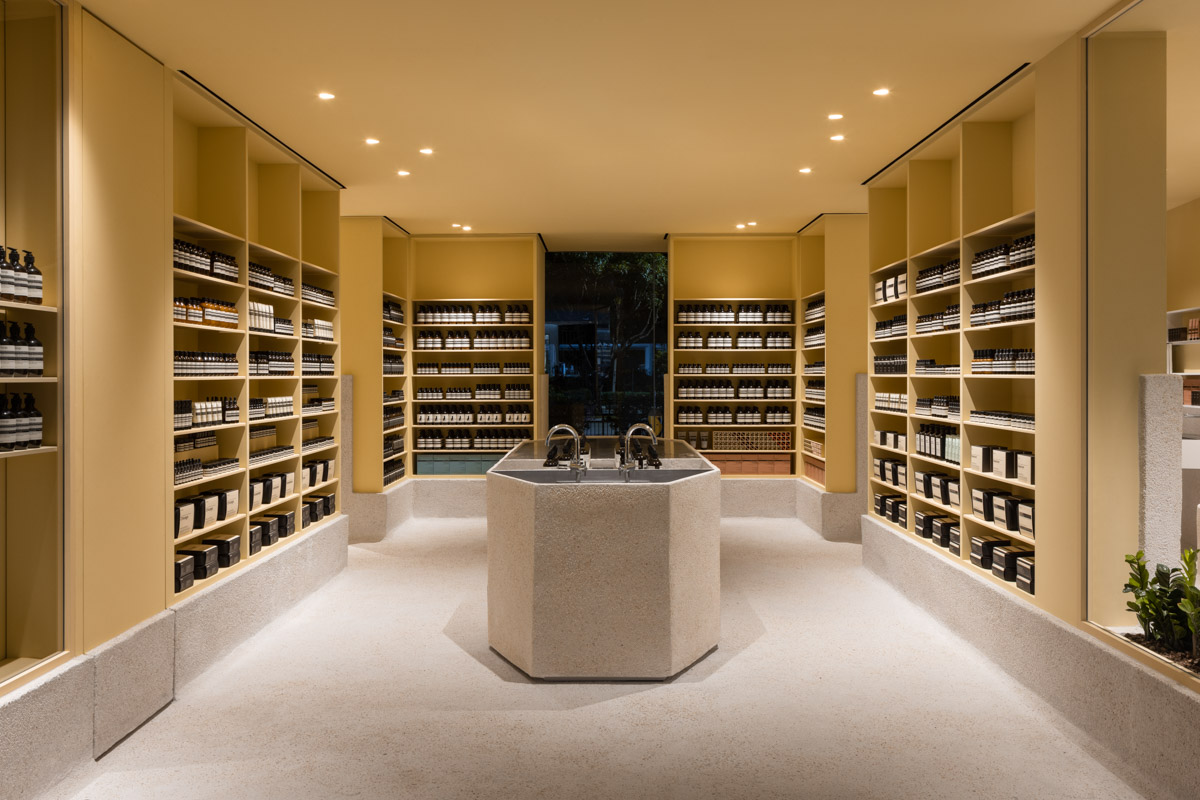 The smooth shelves on the surrounding walls are lined with formulations that stand as an amber glass audience to these attractions while inviting engagement with their own individual forms. Explore partitioned areas on the periphery. A lower sink has been added so waiting children can join in the sensorial process of selection. A fragrance library offers an olfactory glimpse into Aesop's range of unconventional aromas. The pebble wash on the floor and yellow accents throughout recall the city's mosaic playgrounds, as does a low-slung circular seating area.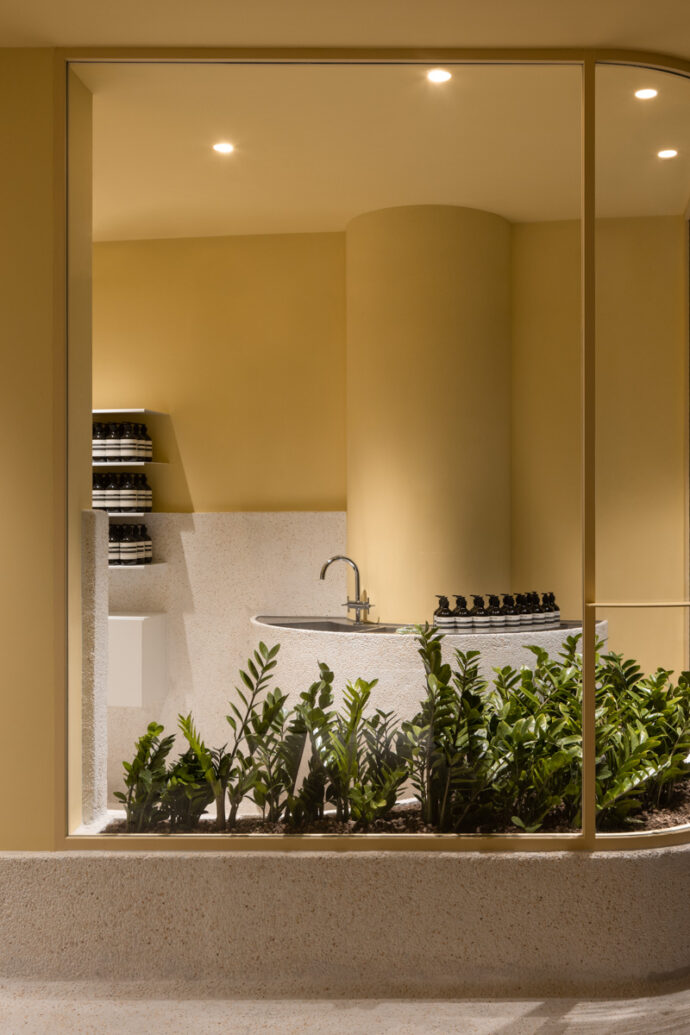 The new Aesop Tampines is located at #01-08/09 Tampines Mall, 4 Tampines Central, Singapore 529510.