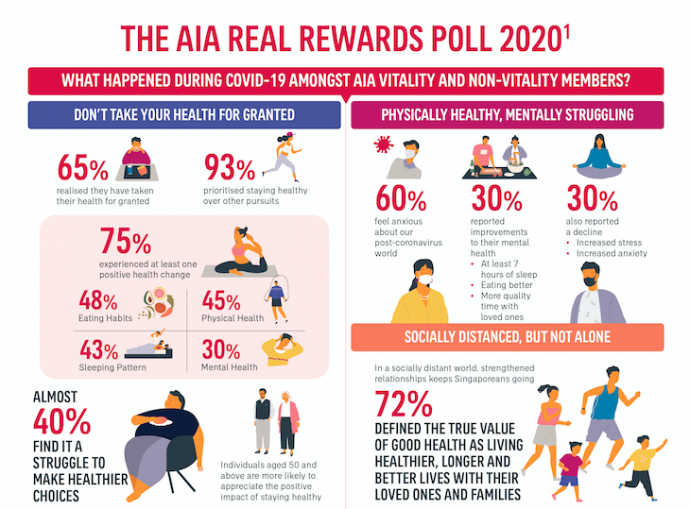 AIA Singapore conducted the AIA Real Rewards Poll 2020 amongst 875 participants in mid-June 2020.
Findings from the poll showed that about 65% of Singaporeans realised that they have been taking their health for granted.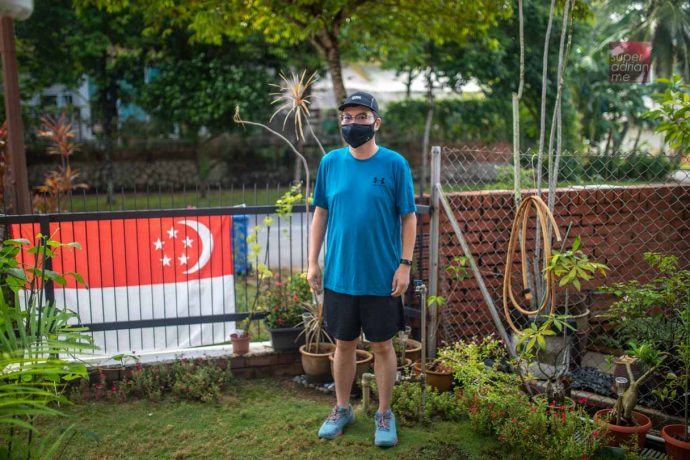 I find myself guilty of this. Prior to COVID-19, I've been so overwhelmed with work and work travels that I failed to take good care of my health. In fact, it was after I recovered from Dengue in mid-June (you should get insurance coverage that includes Dengue and infectious diseases) that I realised that I was not in my optimum weight and I should start to exercise. And that was how my walking journey began with starting to walk at least 10,000 steps per day. And now I go for pretty long walks most of the days each week armed with the Fitbit Charge and Under Armour gear.
72% defined good health as living healthier, longer, better lives with their families and loved ones in today's socially distant world. 93% prioritised staying healthy over other pursuits to get through the circuit breaker period.
However, increased stress and anxiety (30%) has also seen a decline in mental health. The National Care Hotline was set up in April 2020 to provide additional support for people facing mental health challenges. It received over 6,600 calls by the end of the same month with approximately 1,000 people identified as requiring even more targeted support thereafter.

75% improved their well being within 8 weeks from the start of the Circuit Breaker in early April 2020, be it improved eating habits, physical health, sleeping pattern or mental health.
Need tips on sleeping better, visit AIA's #OneMoreHour page.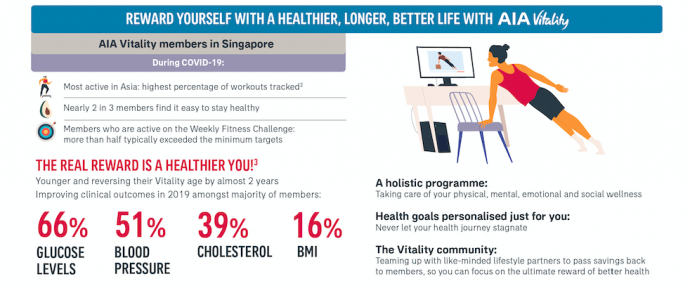 AIA Vitality members in Singapore were the most active group compared to their counterparts in Asia. Members in Singapore recorded the highest percentage of workouts tracked on the programme between January and May 2020 amongst 12 markets across Asia Pacific. Before COVID-19, these members in Singapore have consistently been amongst the most active. More than half typically exceed the minimum weekly target for the programme's Weekly Fitness Challenge.
AIA was the first insurer to introduce a wellness programme in 2013 and has since increased its membership to 100,000 members. The programme has seen strong clinical outcomes for members including improvements in glucose levels, blood pressure, cholesterol levels and BMI. The programme was designed by medical experts offering a well-rounded approach to health. It has constantly evolved based on insights from data on members' health improvements, continued research and behavioural science, to help members better understand and improve their own health.