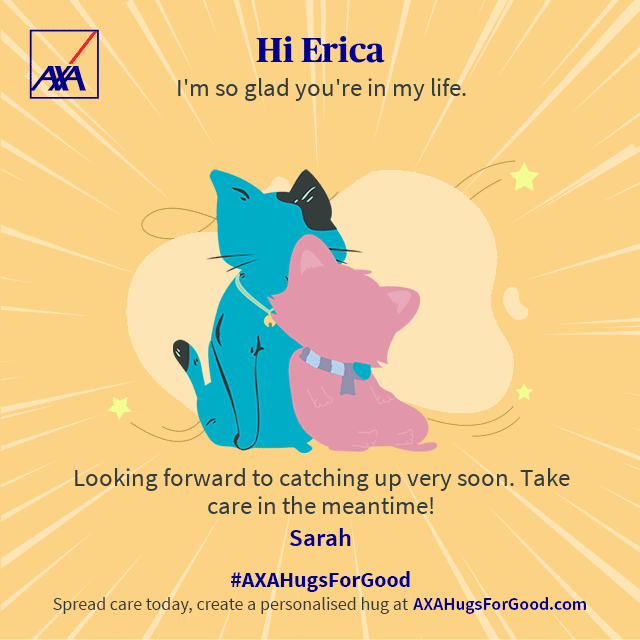 #AXAHugsForGood. Hugs are for free. Show care for people in your life through a virtual hug. That's the fourth edition of the AXA 'For Good' initiative by AXA Insurance. #AXAHugsForGood challenge encourages everyone in Singapore to send virtual hugs with personalised messages as a way to express care and support for one another. After all, 2020 has been a tough year for most of us.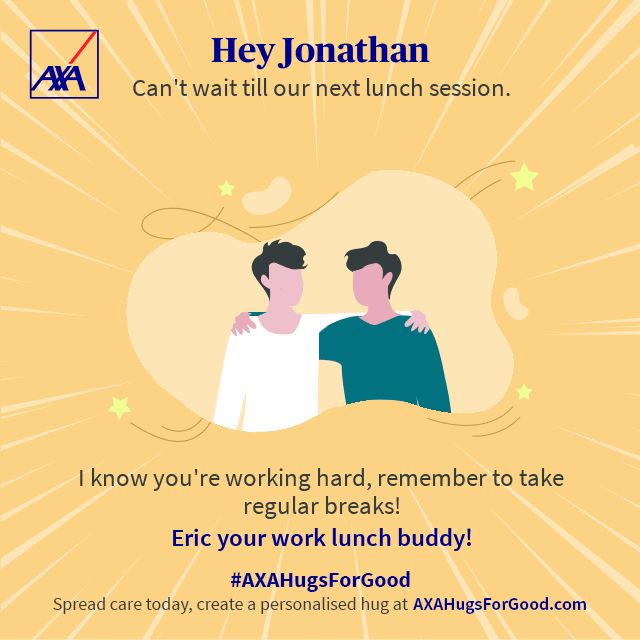 From today till 31 December 2020, you can send personalised virtual hugs to your family, friends, colleagues or anyone in your life via AXAHugsForGood.com. For every virtual hug sent, AXA will add S$5 to a donation pool for Singapore Cancer Society and SportCares, up to a total of S$50,000.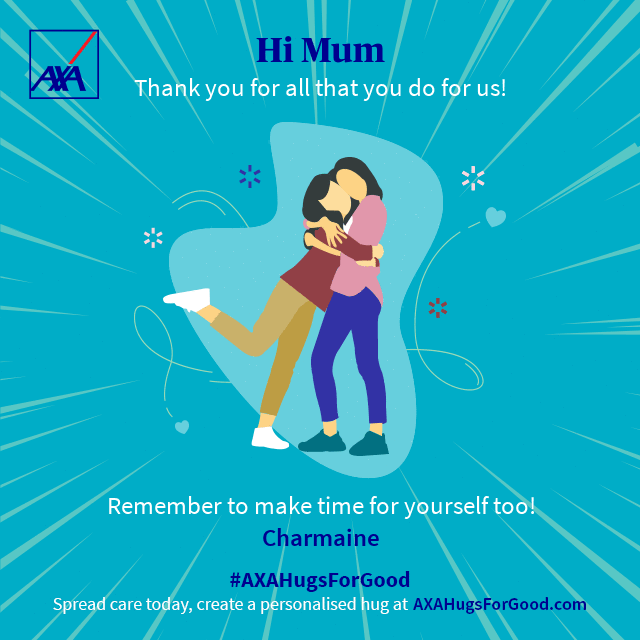 Since the inaugural edition in 2017, AXA has donated a total of S$100,000 to SCS and SportCares. In 2017, the social media challenge involved doing burpees to encourage healthy lifestyles, bouncing in 2018 to inspire people to bounce back from adversity and celebrate those who have, and high fives in 2019 to emphasise the importance of connecting with one another.