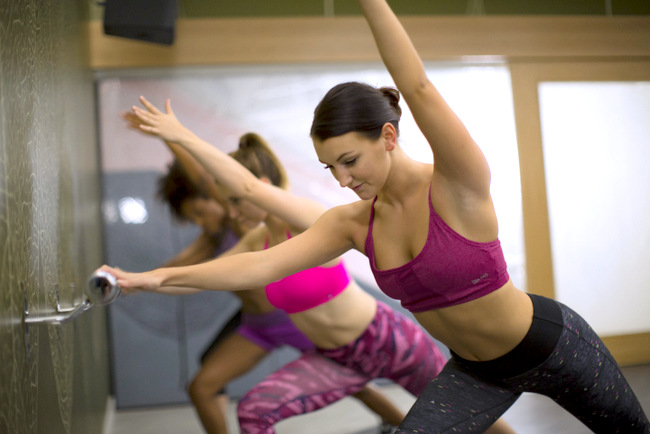 Watching Victoria Secret's annual strut always inspires me to hit the gym. Got to clock those crazy hours (and a restraint for all things decadent) for that sweet bod. Yet, top trainers are weighing in, and showering love on Barre. Based on the rhythm of dance and tiny, isometric movements, it targets specific muscles for that long, sleek physique. Singapore has caught on, spurring boutique studios across town, with Virgin Active  (FB) joining in on the fun. They stand out by offering celebrity trainer Tracey Mallett's BootyBarre® Plus (backed by Pilates Method Alliance).
What is barre? And, what exactly is BootyBarre®?
It is no surprise it all started because of Lotte Berk, a German dancer. While based in London, she injured her back. Not letting that get her down, she combined her dance conditioning routine with her rehabilitative therapy, giving birth to barre. She eventually opened a studio, back in 1959, in her basement, teaching even Barbara Streisand to lift and curl.
The main focus of the workout, and where you'll be most of the class, will be at the barre. It is a stationary handrail commonly used during ballet training to provide support. Here, it serves that function as well.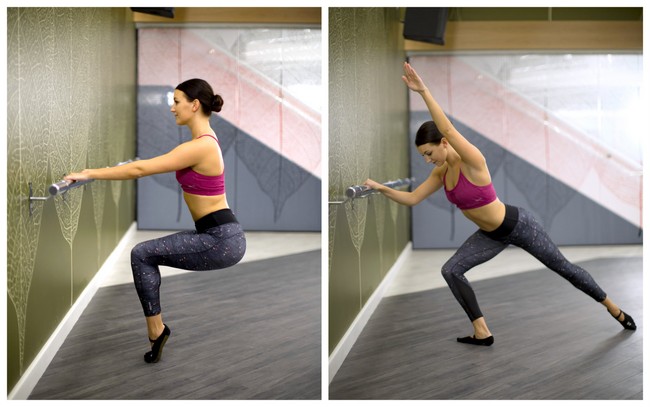 Essentially, it combines Pilates and ballet moves to gift you lean, sculpted muscles. Unlike a weight-heavy pump class, it goes in small increments or, as the instructor calls it, pulses. Fast reps, but numerous. Event the resistance used consisted mostly of your own body weight. Small weights such as 1 to 2 kg hand weights or a soft (almost weightless) exercise ball may be used, but nothing more.
BootyBarre® functions similarly. The only difference is how is it tailored specially by Tracey Mallett herself. She wants her work out to be engaging and fun, safe and structured. Shape and Fitness Magazine has already awarded BootyBarre® as workouts of the month, with features across other US publications and television shows.
How does it work?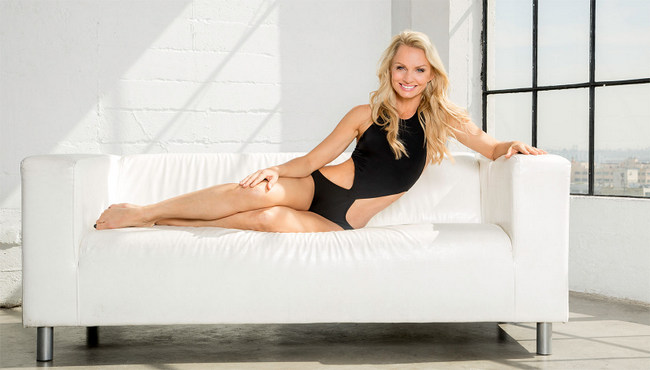 Still, most classes follow a similar format. They start off with warm-ups of arm exercises, planks and/or pull-ups, followed by lower body work at the barre. The latter heavily engages your thighs and glutes (your core is included, of course).
How does it feel like?
Tracey's workout is my virgin experience to barre workouts. It is fun, energetic and is a great combination of strength and flexibility. There is no question as to why Tracey is rocking that lean, mean ballerina's body.
Generally, the workout is easy. Despite having its roots in dance, it was as easy as pie for someone as rhythmically challenged as me. It is not as strenuous as a bodypump session, making it easy for newbies to get into. Still, the pulses a.k.a. small increments in movements, adds up to whole of lot of toning and defining. Expect to break out a sweat, but still looking pretty (just like a dancer).
What are the benefits of barre?
One of the greatest benefits has to be how low impact the work out is. The pulses allow us to fire up the muscles without the danger of straining your ligaments. Also, don't look down on those small movements. It is a great way to gain and maintain muscle strength. The more muscles you have, the more your body will burn. Supposedly, muscles burn 15 times more calories than fat. So skip running for hours on end. This short one hour workout is enough to keep your body working for a good meal after.
To top it all off, the entire work out is very dependent on your form. With the helpful instructor correcting your posture as you lift and curl, standing, sitting or strutting straight with confidence will become second nature.
You also don't need fancy work out gear for barre.  Think yoga wear. Leggings are best for all the curling at the barre. But, if you want to jazz it up, there are tons of options. There are socks with grips available. I'm eyeing those adorable Nike Studio Wrap Pack to channel some ballerina vibes.
Virgin Active Gyms are located in three locations:
Virgin Active Raffles Place: Level 6, Tower 2, One Raffles Place, Singapore 048616.
Tel: +65 6908 7878
Virgin Active Tanjong Pagar: Tanjong Pagar Centre, 7 Wallich Street #06-01, Singapore 078884.
Tel: +65 6908 8920
Virgin Active Holland Village:  Raffles Holland V, 118 Holland Avenue, #03-05, Singapore 278997.
Tel: +65 6911 0300