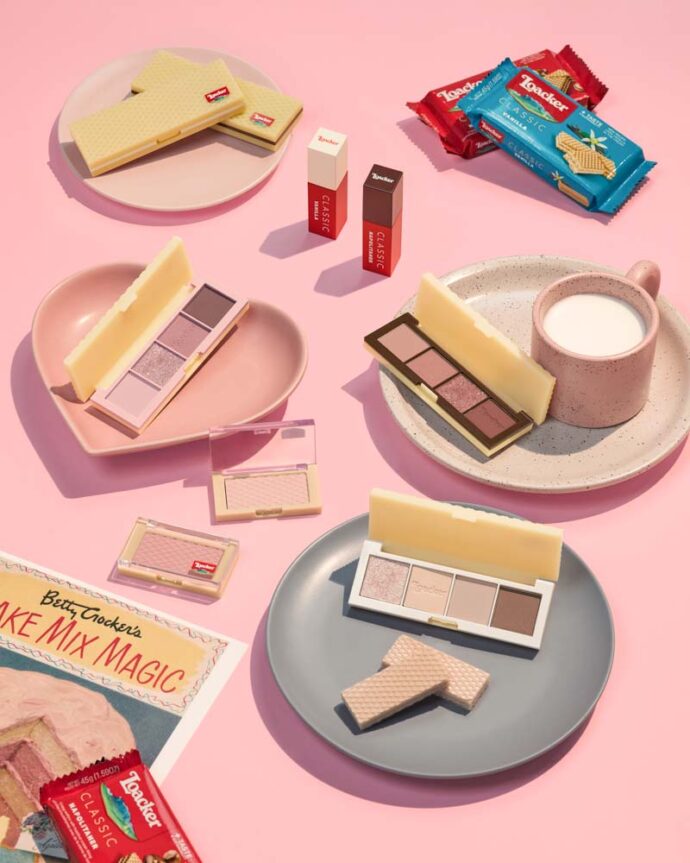 Etude has collaborated with Loacker, the makers of the popular flavoured wafers that you can find on the shelves of supermarkets. The whole look of eyeshadow palettes, blushers, and lip tints are inspired by Loacker's well-loved classic flavours of Vanilla, Napolitaner and Raspberry-Yogurt. The Etude x Loacker's wafer-licious collection will be available from midnight 22 February 2022 only on Etude's Official Store on Shopee.
There are also free gifts with purchases. The first 500 customers will also get a free Loacker Classic 175g in Napolitaner or Vanilla flavour. To celebrate the launch, get 15% off any 2 items from the Loacker Collection and enjoy $3 off the Loacker Collection with a minimum spend of $40!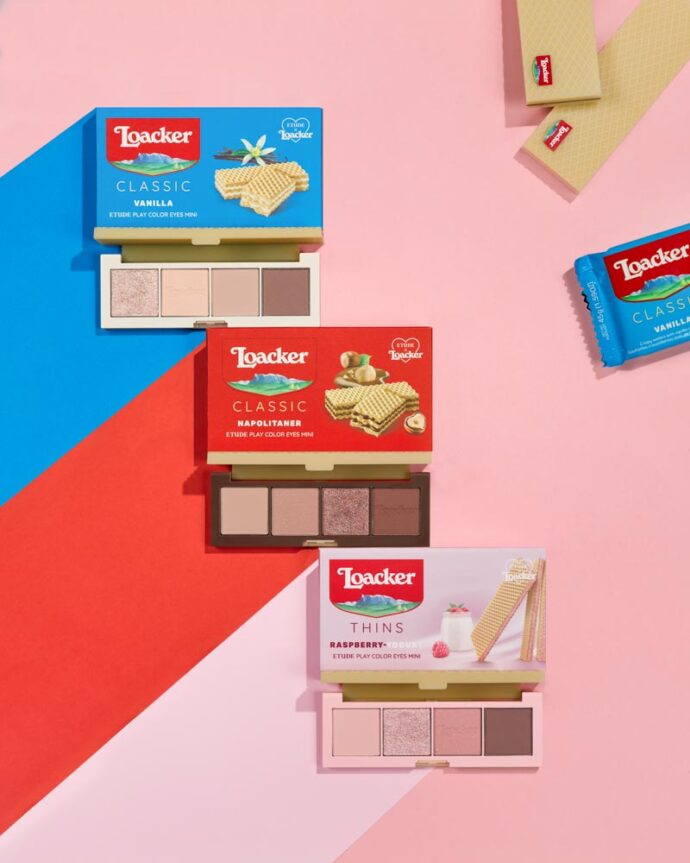 The eyeshadow palettes are packaged to resemble a wafer. There are three flavour palettes with four neutral colour shades. Shopee users will also receive a free Loacker pouch (worth S$8.80) with their purchase. As their flavours suggest, Vanilla comes in nude shades, Napolitaner in chocolate-y brown hues, and Raspberry-Yogurt in sweet pink tones.
Get ETUDE Loacker Play Colour Eye at S$29.90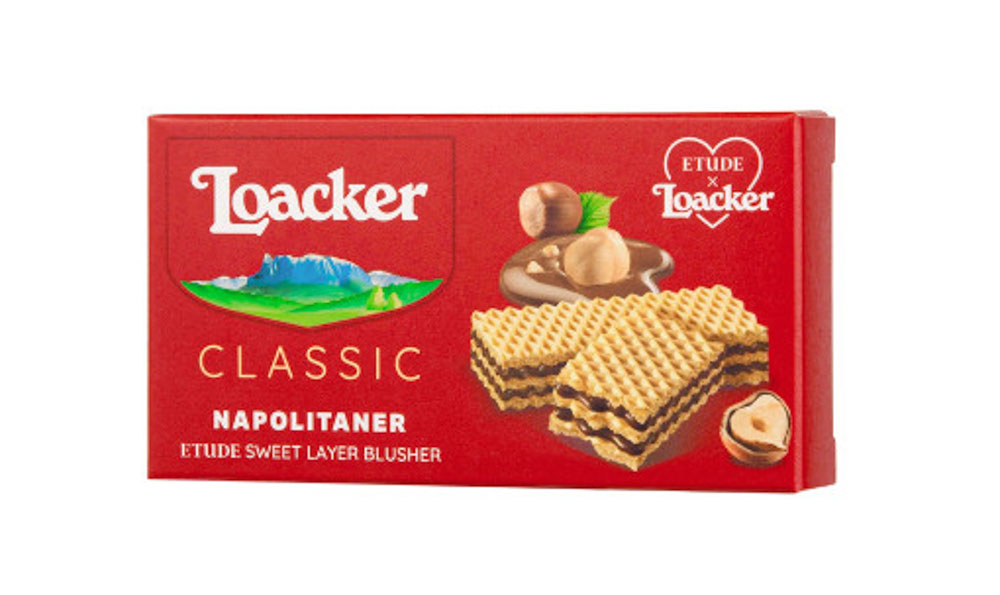 Coral beige Vanilla and pinkish-brown Napolitaner blushers are availbale. These sweet layer blushers can be used individually or together to create a complementary and natural-looking flush. The blushers are engraved with iconic criss-cross wafer patterns. and are silky smooth and provide an airy texture.
Get ETUDE Loacker Sweet Layer Blusher at S$12.90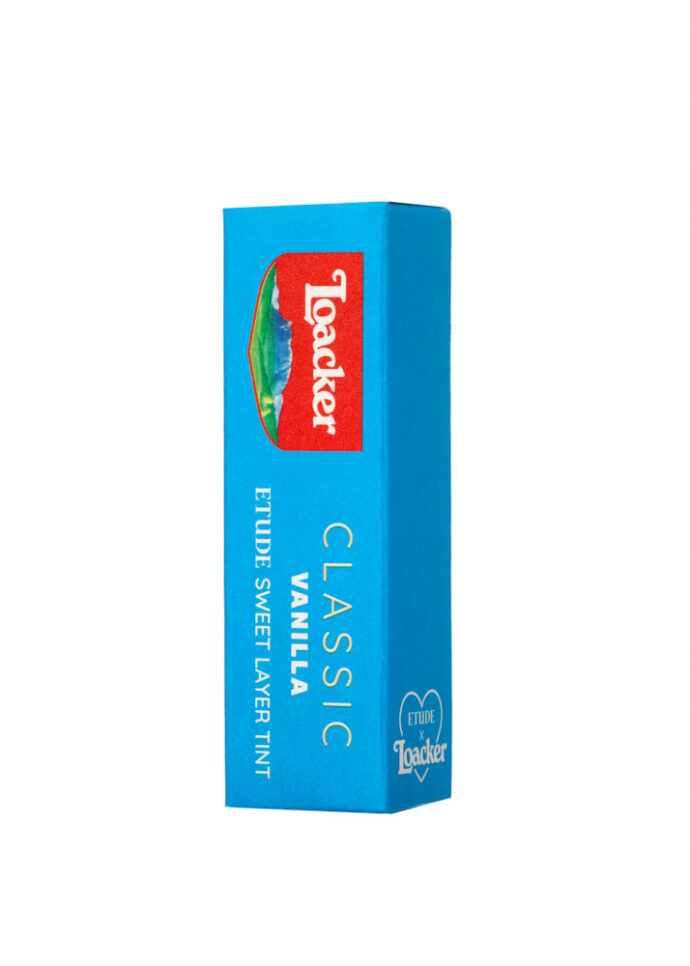 Complete the full make-up look with lip tints for a lightweight feel without worrying you will eat your makeup off. With a sweet wafer-like scent, choose between a soft and milky coral beige – Vanilla, or a tone downed warm rosy pepper shade – Napolitaner (or get both if you can't decide!)
Get ETUDE Loacker Sweet Layer Tint at S$18.90