Everyone's skin is different. Kiehl's in-store consultation now features the Derma-Reader Deep-Skin Analysis, a new elevated skincare consultation featuring an advanced in-store diagnostic tool designed to expertly evaluate individual concerns as well as skin's overall health. It combines deep-skin photo-analysis with Kiehl's scientific insights and personalised expert education to formulate a skincare routine. The four-surface skin concerns the device analyses include wrinkles and fine lines, texture, surface spots, and enlarged pores.
The device provides real-time, in-depth surface and sub-surface skin analysis so that customers can learn about their skin and its unique needs in a much deeper capacity that is visible to the naked eye.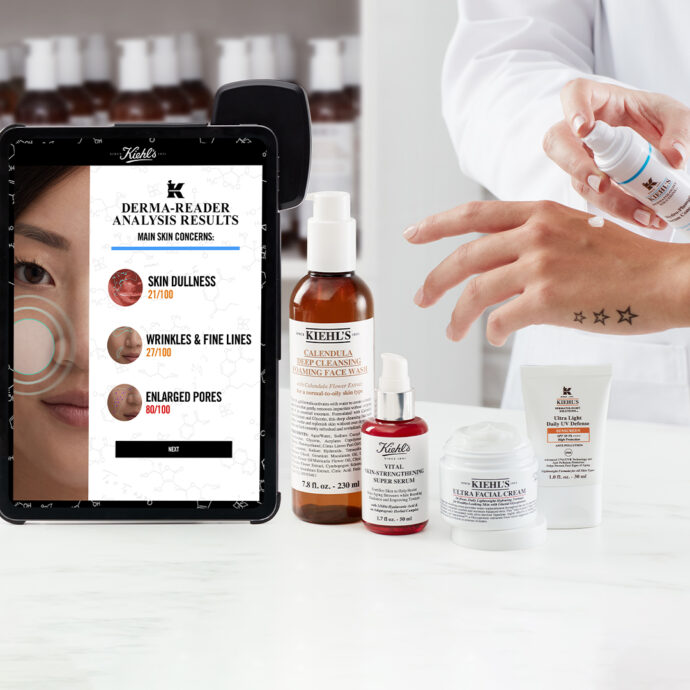 The Kiehl's Skin Expert can recommend appropriate ingredients, environmental impacts on skin and lifestyle tips in addition to proposing a treatment plan of products.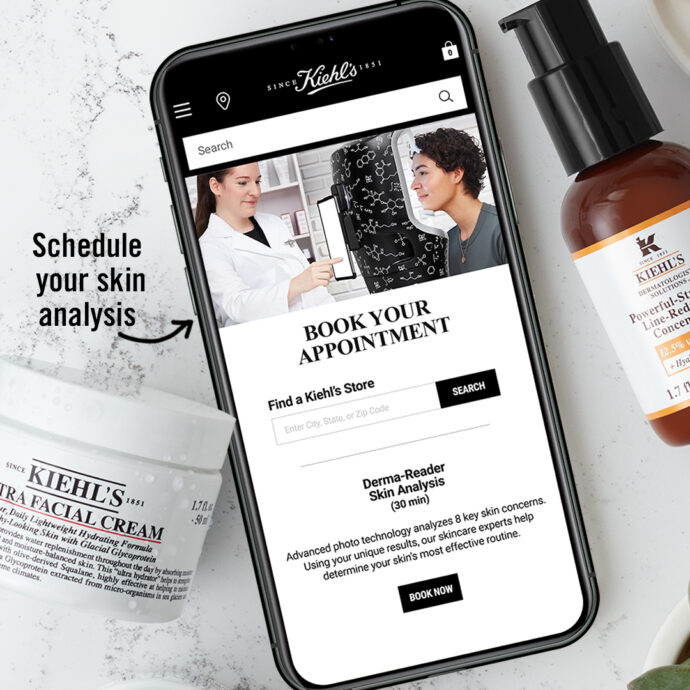 Prebook an appointment with a Kiehl's Skin Expert or simply request the analysis anytime you visit a Kiehl's store. Visit Kiehl's Takashimaya Shopping Centre store to get your skin analysed by the Kiehl's Derma-Reader Pro or the other Kiehl's outlets at NEX, ION Orchard, Tampines Mall and WestGate for the Derma-Reader Portable analysis.
We at Kiehl's are known for our skincare expertise as well as for our personalized consultations.  We believe healthy skin starts with a strong barrier and a well-hydrated epidermis. Healthy skin is fortified against skin aging, and it looks and feels better with a smoother texture and more radiant appearance. The Kiehl's Consultation is inspired by a doctor's visit, with a foundation in expert evaluation, education, and personalized prescription. We utilize two diagnostic tools in our stores so that our Kiehl's Skin Experts can validate the health and condition of each customer's skin, enabling them to make optimal recommendations for best results.

Cammie Cannella, VP of Global Customer Experience & Education