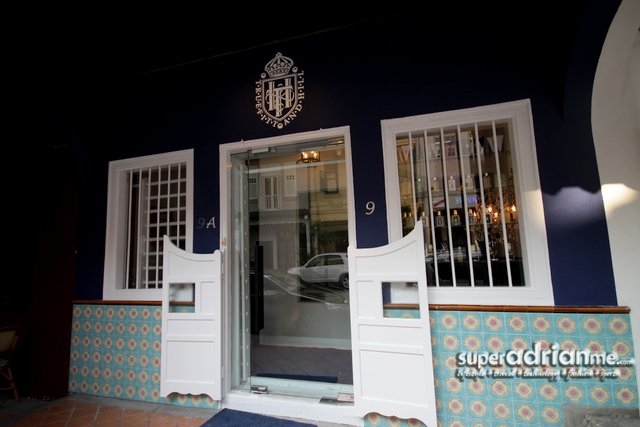 Singapore gets the world's oldest barbershop TRUEFITT & HILL at Ann Siang Road.  The traditional British brand offers a range of grooming experiences for the discerning male.  For over two centuries,  TRUEFITT & HILL is recognised as the finest traditional gentleman's barber and perfumer in London and holds the British Royal Warrant by Appointment to H.R.H. The Duke of Edinburgh.
Officially opened on 27 March 2013, TRUEFITT & HILL offers a range of services including a haircut, shave with hot towels and a manicure.  Complimentary shoe-shining and shirt-ironing services are also offered to customers.
The bar in the house lets you enjoy your glass of Gin, Whiskey, Vodka or Rum.  TRUEFITT & HILL also sells a full range of skincare products and fragrances, shaving kits and brushes so you can bring home your favourite scented item for daily use.
The Royal Cut costs S$75 while a traditional hot towel wet shave will cost you S$40.  The product range starts at S$26 for the shaving cream while the complete shaving kits start from S$600 which comes with a hand-made badger hair shaving brush.
And if you prefer to shave at home, TRUEFITT & HILL shares how to do a TRUEFITT & HILL wet shave in five steps:
Open pores using hot water with a hot towel
Massage pre-shave oil to soften and soak whiskers
Lather up and apply shaving cream to face using a badger brush in a circular motion
Shave across the grain of your beard never against
Close pores by rinsing cold water and apply aftershave product