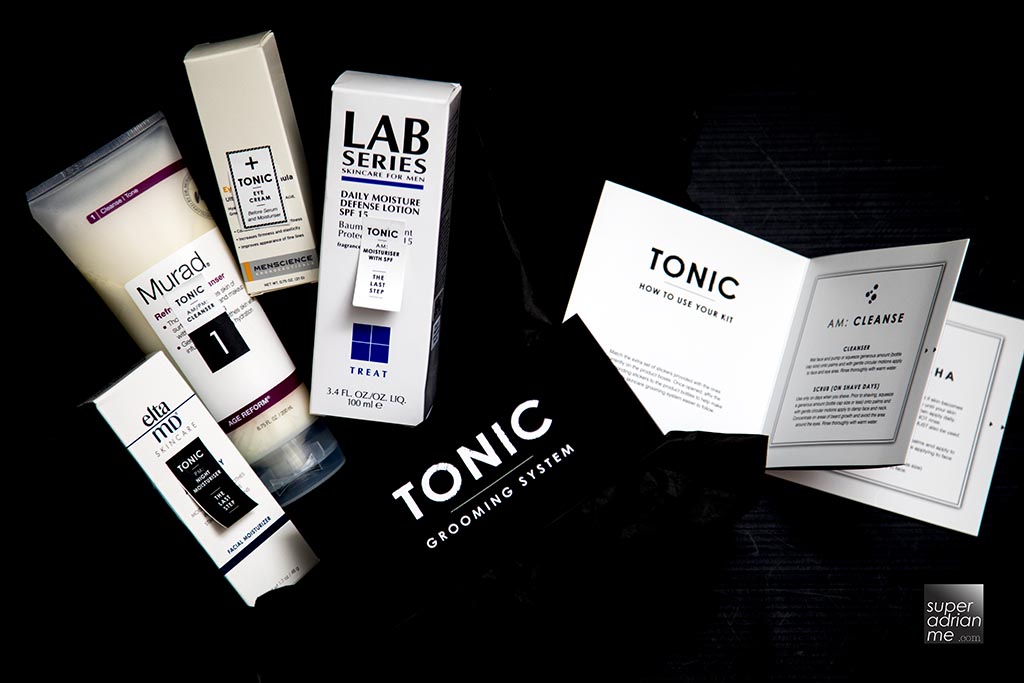 Men, now you can get your skincare products from the comforts of home. There are so many different types of products out there it can be confusing most of the time. So the folks at TONIC Grooming has made it easy and non complicated for everyone. TONIC Grooming first started in Hong Kong with a mission to help men take better care of their skin and to become the go-to for beginners who want to start taking care of their skin.
Since everyone is created different, we all have different skin types. Tonic Grooming helps you determine which products work best for you through two assessment options online. For those with not very sensitive skin, then go for the two-step assessment which only requires your age range and skin type. For people with much more sensitive skin including eczema or those who prefer to target a specific skin issue, then go for the detailed assessment which has 10 questions.  There are four skin issues to pick from – Ageing Skin, Dull Skin, Age Spots and Eye Wrinkle.
Once you complete your assessment, TONIC Grooming will provide a Kit which includes a cleanser, day moisturiser, moisturiser and exfoliant. There is an option to upgrade to a Quintessential kit which includes additional steps such as toner and serum for a more advanced skin regime. That's if you don't mind extra steps to taking care of your skin. It has to be easy for me, otherwise I wouldn't be doing it.
TONIC Grooming carries products from over two dozen brands including Bioderma, Clinique, LAB Series, Murad, and Paula's Choice. Dermatological-grade brands are also available including SkinMedica and Skinceuticals.
A typical kit is priced from S$200 onwards depending on the final selection of products. It can last for approximately three months before the next kit is sent out, if you pick a subscription plan.
Exclusive to SUPERADRIANME.com  Key in the discount code TONIC123 and enjoy a 20% discount for purchases made between 3 July and 3 October 2017.