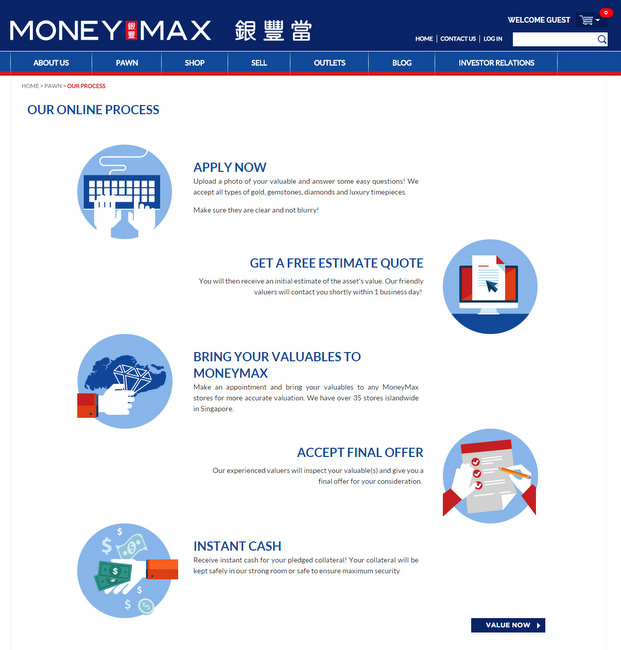 MoneyMax now lets you pawn your valuables online and on a mobile app in Singapore with MoneyMax Online. Traditionally a brick-and-mortar service with 38 outlets located across Singapore, MoneyMax Financial Services Ltd has set a new benchmark by availing this on the digital space.
The service is now available on www.moneymax.com.sg and will be available in one to two weeks later on MoneyMax Online Mobile App on iOS devices.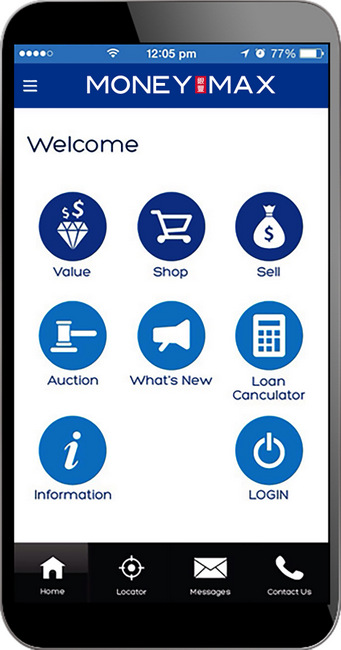 Shop, sell and appraise your valuables online with MoneyMax Online anytime and anywhere. You would be informed within one business day of the item's indicative appraised value where you can decide whether to carry out the transaction at any MoneyMax outlets.