Prudential Singapore equips small and medium-sized enterprises with the knowledge and resources on how to go digital in a safe and secure manner. It has partnered Ngee Ann Polytechnic and ST Engineering.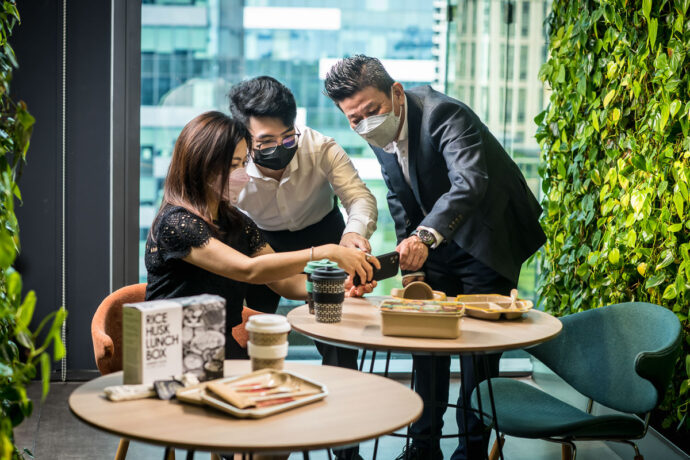 The collaboration with Ngee Ann Polytechnic includes a digital commerce playbook launched in in September 2021. Customised to the individual SME's business needs, the playbook was developed together with students specialising in Business Digitalisation from the Ngee Ann Poly School of Business & Accountancy. These students provided practical help on the use of digital technologies that best meet their business needs. Some students guided the SMEs on how to create compelling content for use on social media as well as supported with chatbot development for the SME's website. This playbook is also available to non-Prudential customers.
Its collaboration with ST Engineering offers SMEs relevant trainings and customised solutions to monitor and counter cyberattacks to keep their data safe.
"SMEs recognise that going digital is not just about being future-ready but a matter of survival in the current pandemic. To support SMEs through this challenging time, we are collaborating with different industry players to empower them with knowledge, experience and tools, to accelerate their digital transformation so they can stay relevant to their customers,"

Mr Goh Theng Kiat, Chief Customer Officer, Prudential Singapore
The partnership with Switch will provide SMEs with access to co-working space of various kinds at competitive rates. More businesses have adopted hybrid work arrangements for flexibility and cost savings. Co-working space can offer ad-hoc arrangements instead of SMEs having a physical office space.
Prudential has been recognised as a SkillsFuture Queen Bee. It is recognised for its expertise, have extensive business networks and deep sectoral knowledge and can also influence and support SMEs to scale up skills development and extend the reach of the SkillsFuture movement. In october 2020, Prudential launched the SME Skills Accelerator programme to equip SMEs with the skills and resources to grow and innovate, upskill their employees, and improve employee retention.
It will continue to grow its SME ecosystem of partners to support SMEs' business growth and cater to the evolving needs of SMEs in Singapore.
Email [email protected] or WhatsApp +65 9732 3563 to sign up for the above programmes.