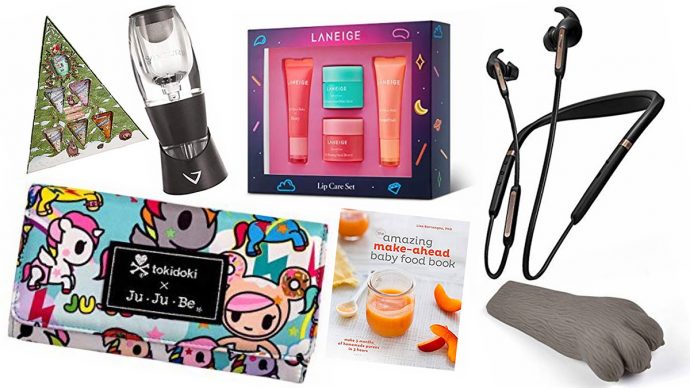 No time or just too lazy to head out to shop for Christmas presents? Now you can order everything from your couch via the Amazon Prime Now app on your smartphone and get it delivered to you on the same day. All in the comfort of your home. SWIFT AND EASY!!!
You will get free two-hour delivery service with only S$2.99 Amazon Prime membership. Here are our last-minute gifting ideas for you which are available on Prime Now.

For That Playful Little Boy
Encourage the little boy to look forward to the new school year with this Marvel Superheroes Bag. If he is a little older and want to have some private time,this wireless headphones will come in handy.
Lego is a good way to start learning about building stuff.Maybe he will become an architect or engineer one day. If he still a toddler, this may become his new "bestfriend."
For That Adorable Little Girl
She is independent and have an EZlink card to tap for herbus ride. A handy bag for her to carry her toys. Wherever she goes. Tickle her design senses with this Aquabeads building set.
For Those Movie Buff
I never knew there were so many interesting MOVIE THEMED merchandises. I bet you will have a friend or two that will appreciate one of these.
For That Charming Man
If he commutes or travel a lot, a noise cancelling earphones will come in very handy. He who enjoys a good bottle of wine will definitely need this Aerator to help his wine to breathe.
If he loves to make his own coffee, this travel size French press will come in handy. Keeping it quirky, this doorstop is just too cute. So ifyour friend has a sense of humour, this will be a fun gift.
For That Lovely Lady
The hot tech item for ladies this year is the Dyson Self Curling Hairdryer. Tell her this will do for the time being while she saves up for the Dyson one.
Most ladies love tokidoki merchandises. Add this to her kawaii collection. Lip care is very important for everyone. Even for men too.This lip care gift set will be perfect for any ladies. Especially if she istraveling this winter.
KETO DIET is the talk of the town this year. If she is helpconscious and she cooks, this will be a nice book for her. Just don't say youbought this to help her lose weight. DON'T BE RUDE.
For Those Hardworking Young Parents
Diaper bags are very practical and important for young parents. Depending on if they prefer design over practicality, here are two designs for you to choose from.
It's tough being young parents. Everything helps. Here are some useful items for them.
For That Respectable Gentleman
If he loves music, this is a nice and portable Bluetooth speaker for him to enjoy his favourite tunes wherever he goes. Why not give him a new wallet. Maybe you can pop in some cash there too. For golfers, an extra golf gloves will be appreciated.
For That Endearing Lady
If she loves to travel, let's help keep her belongings safefrom theft with this anti-theft travel bag. It even comes with RFID protectionpocket to keep her credit cards safe too.
Having worked hard for her life, now you offer these handcreams to help keep her hands smooth and moisturised. Hinting it's time for herto enjoy life.
Here's are the benefits for being a Amazon Prime member.
Prime members in Singapore have access to millions of international items and tens of thousands of local items via the Prime Now App
Free two-hour delivery on tens of thousands of items on orders of S$40 or more
Free 7 – 9 business days international global shipping on millions of items on orders of S$60 or more
Prime Video: Stream or download popular and award-winning Prime Original series like The Grand Tour at www.primevideo.com
Twitch Prime: Enjoy a selection of free games every month, free in-game loot for the world's most popular games, free broadcaster subscription every 30 days, exclusive chat emotes and more at http://www.twitch.tv
For only S$2.99 a month you can enjoy all of the above. You can now start a 30-day free trial at www.amazon.com.sg