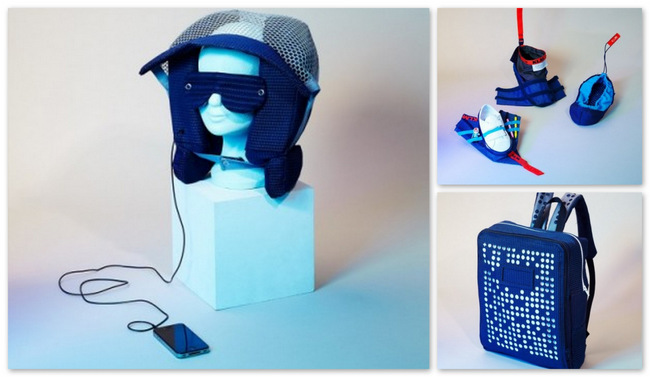 Fourteen students from the "Man & Identity" faculty of the Design Academy Eindhoven have created new travel items using recycled materials such as seats, carpeting, seatbelts and tv screens from KLM Royal Dutch Airlines' old World Business Class interior that was introduced before 2013.
New travel items were created using at least 70% of these recycled materials and KLM selected eight striking recycled prototypes for an exhibition at the Bijenkorf Warehouse in Amsterdam from 1 June to 15 June 2015.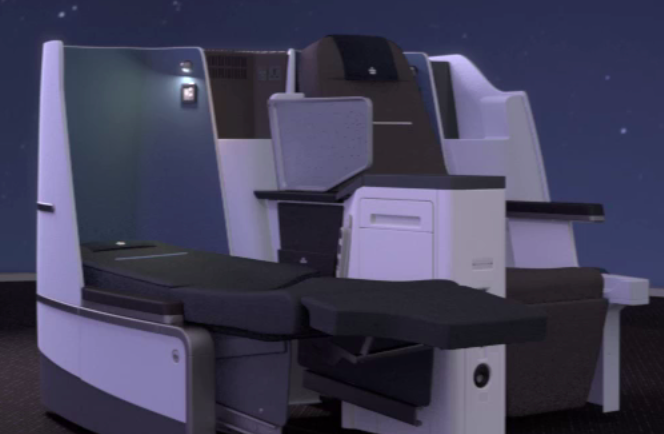 Also on display at the exhibition is Hella Jongerius new cabin interior for the KLM World Business Class. Jongerius is an alumni of the Design Academy Eindhoven. The new KLM World Business Class offers a home away from home featuring a warm colour palette utilising sustainable materials. The cabin features a new full-flat seat measuring more than two metres in length, with carpets that consist partly of discarded KLM ladies uniforms, new wall decorations, curtains, blankets, cushions and seat upholstery. KLM's fleet of Boeing 747 now carries the new World Business Class cabin while the 777-200/300 fleet is undergoing transformation.
For the summer travel season, KLM will be offering low World Business Class fares to several destinations such as New York, Curaçao. Bookings are open from 3 to 8 June 2015.