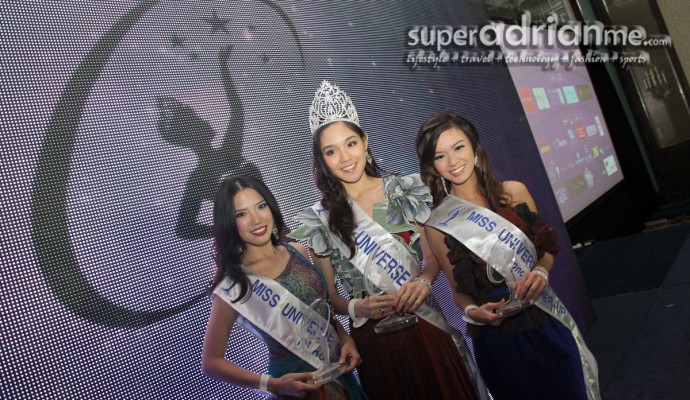 The finals of Miss Singapore Universe 2013 pageant was held last night at Shangri-La Island Ballroom crowning 24 year old Miss Shi Lim as the reigning Miss Singapore Universe 2013.  Coming in second is 23 year old Cheryl Desiree Chan while 24 year old Cordelia Low came in third. Shi Lim represent Singapore in Moscow, Russia in November this year for the Miss Universe International.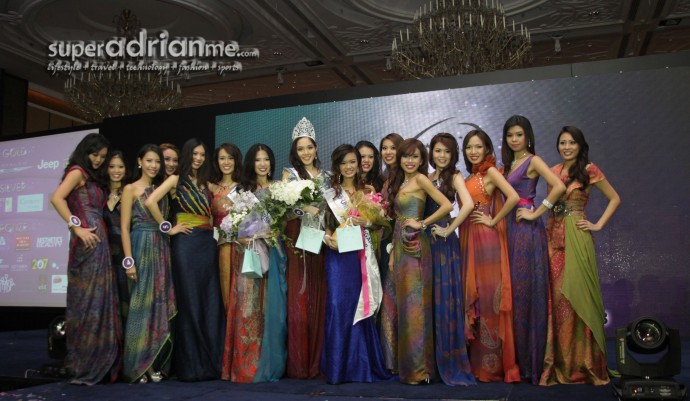 16 contestants age between 20 and 25 vied for the title last night strutting down the runway in Harley Davidson apparel, swimwear and finally Alleira Batik gowns.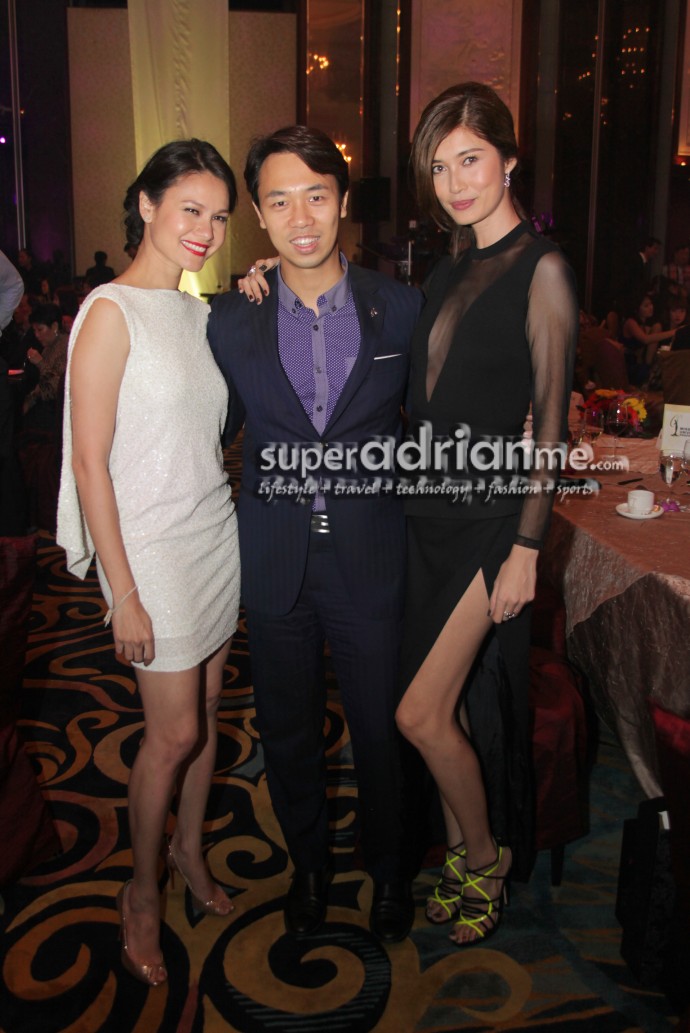 Judging the finals included Dr. Jerry Lim from Orchard Scotts Dental; Justina Tan, CEO of Lumiere Slimming International; Jack Lim, VP, Sales & Marketing, Sony Pictures Television Networks Asia; Kelly Vaughn, Los Angeles Host and Producer of Star World's "The Apartment"; Errol Pang, CEO & Managing Director of Derrol Stepenny Promotions, and National Director of Miss Universe Singapore; Charmaine Harn, Ford's Supermodel of the World Singapore 1996 and former host of SuperModel MEand CNA's Diary of Indulgence; Alaric Tay, TV & Screen Actor (played Andre Chichak, Xin HuaHua and Nicholas Le Fong on MediaCorp 5's "The Noose"; Eunice Olsen, former Nominated Member of Parliament and very first Miss Universe Singapore in 2000 and Gerald Seng, representing Komoco Motors Pte Ltd.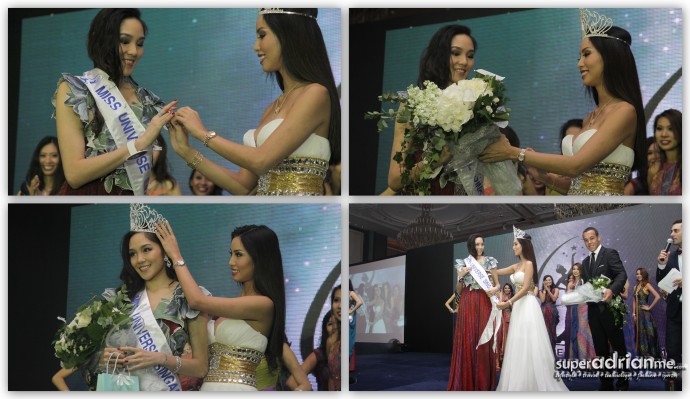 Shi Lim is 176 cm tall, and her vital statistics are 33″26″34.  She is a Business Executive who enjoys dancing, reading, writing, playing the cello and travelling.  The tallest of the 16 contestants this year, she walks away as this year's reigning queen continuing the tradition as a tall Miss Universe Singapore winner following the footsteps of past winners such as Valerie Lim (179cm).
During her interview session, the question posed to her was "If a footballer could make a lot of money, would you allow your son be a footballer in place of future education?"  Ideally she would try to find a balance in education and football since education helps one in critical thinking skills.  However, if her son has a passion for football she would support it.
Shi Lim was crowned by last year's Miss Universe Singapore Lynn Tan.

More photos of the winners are available on our Flickr Account.