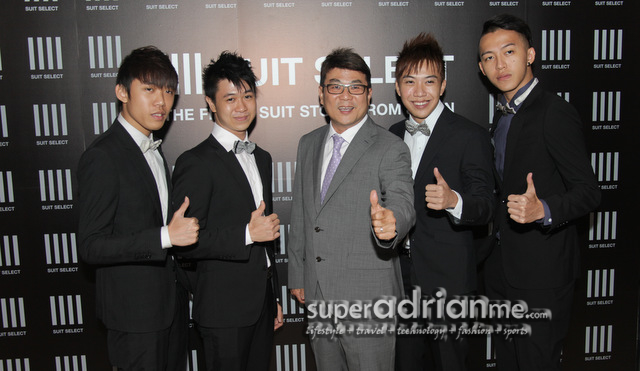 Six of the main cast from Ah Boys to Men will don football boots and join other local celebrities to play in a friendly football match against former international footballers from Singapore at 6.20pm on 22 May 2013.
The curtain raiser for the Singapore Olympic Foundation – Peter Lim Charity Cup between the Singapore Selection and top Spanish Football Club Altetico Madrid will include Maxi Lim (Aloysius Jin or Wayang King), Tosh Zhang (Sergeant Ong), Wang Weiliang (Lobang King), Aizuddin Nasser (Muthu Shanmugaratnam), Noah Yap (IP Man) and Charlie Goh (Tan Wei Ming or Ah Meng).
The other local celebrities in the Celebrities Team include Class 95's funny man Glenn Ong while some of the Senior Lions include Terry Patmanathan, Sundram Moorthy, Malek Awab, Leong Kok Fann and Lim Tong Hai.  The team will be managed by Lion legends from the 70s, Samad Allapitchay, Quay Kim Song and S. Rajagopal.
Tickets are available from Ticketbooth online or any Ticketbooth outlet or AXS terminals.  Stand a chance to meet the Spanish football team by following the event page at www.facebook.com/singaposelectionvsatleicomadrid.  Fans can also win a pair of match-tickets to watch Atletico Madrid play against Barcelona in Madrid, Spain next season as well as a pair of complimentary return economy class airline tickets and paid 3 days 2 nights accommodation.
Related articles