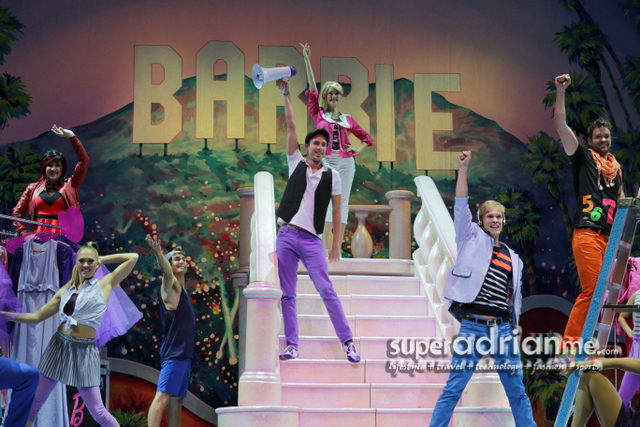 Mattel's Barbie doll comes to life in Barbie LIVE!, an all new musical making its world premiere in Singapore from 10 to 14 September at the MasterCard Theatres at Marina Bay Sands. Barbie LIVE! features contemporary music with empowering lyrics, energetic choreography and a modern storyline. It takes a Barbie fan to better understand what's going on in the musical.   The musical premieres its worldwide tour in Singapore and will then travel throughout Asia, Australia, Europe and the United States.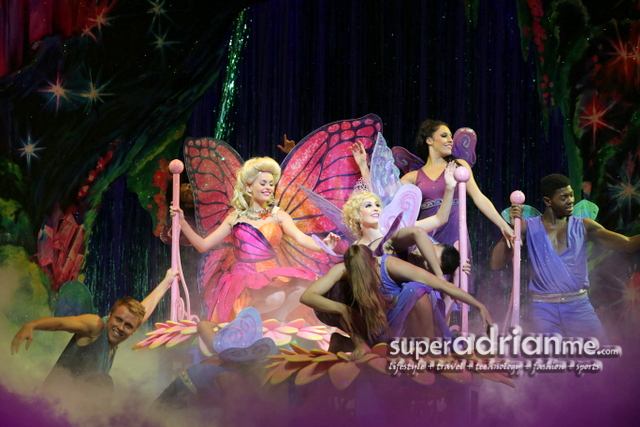 The plot is set on a Hollywood sound stage and follows Barbie and her best friend and co-star Teresa on the set of their new movie.  Barbie leverages lessons from her past taught in her popular DVDs sucha s Swan Lake, Princess and the Popstar, and Mariposa and Fairy Princess to teach her best friend to regain her confidence in the musical.
You can expect popular songs from the animated Mattel hit movies as well as new music from producer Robbie Roth. Barbie LIVE! is directed and choreographed by Kobi Rozenfeld who has previously worked on the choreography for Beyonce's "I Am" World Tour and her performance at 2010 Grammy Awards.  Rozenfeld has also worked with Britney Spears, Macy Gray and Natasha Bedingfield and was a judge and choreographer in Israel's 'So You Think You Can Dance' show.
Barbie LIVE! Premiere Main Cast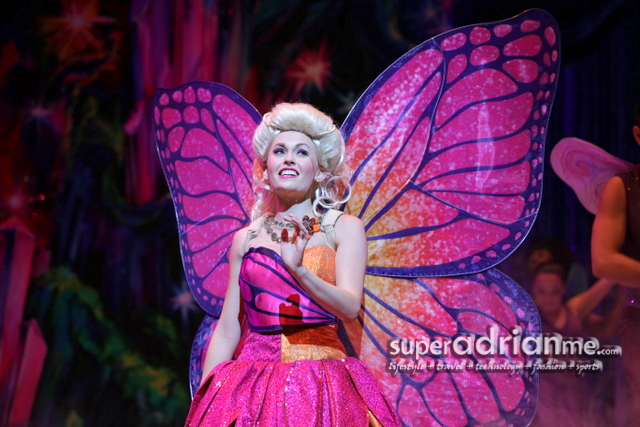 Barbie – Played by Las Vegas born and raised Chelsea Bernier. She moved to Los Angeles after high school to pursue her film and television career. She has appeared in numerous films, TV shows and commercials including Conan, Snow White: A Deadly Summer, Pendejo (Idiot), Lockhart and Douglass U. More information about Chelsea is available on her site at www.chelseabernier.com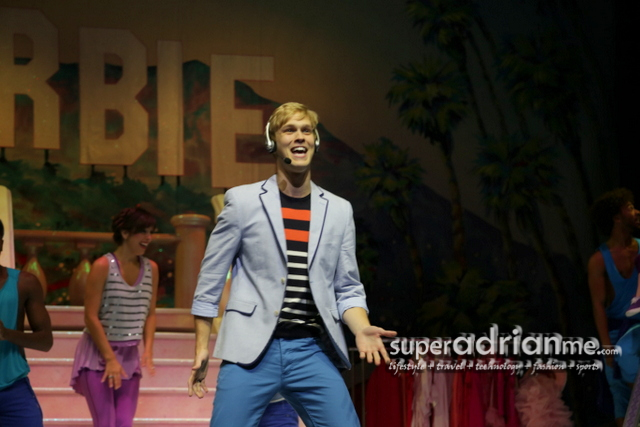 Ken – Randy Dierkes from Nashvile Tennessee holds a BFA in musical theatre from Florida State University with recent roles as Bud Frump in How to Succeed in Business and Hanschen in Spring Awakening.
Teresa – Kristina Miller has a BFA in Musical Theatre and some of her favourite roles include Vivienne in "Legally Blonde The Musical", Cindy Lou in "The Marvelous Wonderettes", Audrey in "Little Shop of Horrors", Tina Turner in "The Wedding Singer" and The Monkey in "Cabaret" with Dick Van Dyke.
Raquelle – Courtney Cheatham recently returned from performing on the main stage during the inaugural sailing of Disney Cruise Line's "Fantasy" and some of her other favourite previous roles include Gabriella in "High School Musical", Cecily in "The Importance of Being Earnest", Louisa in "The Fantasticks" touring with "Jingle Bell Rock", Jasmine in "Aladdin: a Musical Spectacular" in Disney's California Adventure, portraying the fairy tale favourites including Snow White and Mary Poppins in Disneyland Park, and recurring on "The Tonight Show with Jay Leno".
Danny – Keir Kirkegaard is on his first tour.  A graduate in Acting and Musical Theatre from the University of Northern Coloratdo, Keir has kept busy in Los Angeles with both film and theatre while also creating and producing with his YouTube Channel Newfeelingstime.
Max – Nick Bernanrdi was recently played Sonny in "Grease" at Carbillo Music Theatre, Sammy in "Wedding Singer" at MTW, Moritz in "Spring Awakening", Chip in "Spelling Bee" and Rooster in "Annie". Nick can be followed on twitter at @NickBernardi.
Tickets for Barbie LIVE! start from S$35 for D Reserve seats up to S$125 fro VIP seats which includes photo taking session. Tickets can be purchased from
www.BASEentertainment.com
or
www.MarinaBaySands.com/Ticketing
, by phone at +6566888826 or in person at Marina Bay Sands Box Offices.  Show times are at 2.45pm and 6.45pm from Tuesday to Friday and 11am, 2.45pm and 6.45pm on Saturday.