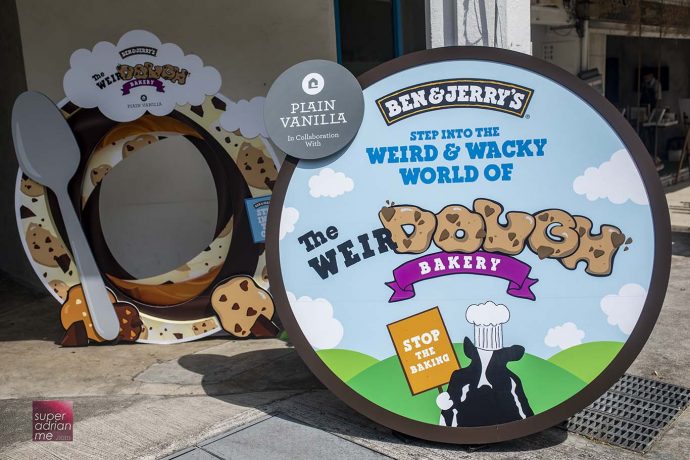 Enjoy free scoops of Ben & Jerry's Chocolate Chip Cookie Dough Core and Wake & "No Bake" Cookie Dough Core this weekend from 5 to 7 July 2019, at Plan Vanilla Bakery at 1D Yong Siak Street.
It is easy to find Plain Vanilla Bakery. Just look out for the larger than life cut outs outside the store. (Pictured above)
Dough Rae Me

Fudgey Doughey Browney
Enjoy the ice cream with two exclusive Plain Vanilla treats. The Dough Rae Me (S$5) is a chocolate chip cookie cupcake with a dark chocolate fudge core topped with Chocolate Chip Cookie Dough frosting and a homemade Chocolate Chip Cookie. The Fudgey Doughey Browney (S$8) is my favourite of the two. Dark Chocolate fudge brownie comes with a layer of chocolate chip cookie dough encased in dark chocolate coating and sprinkled with chocolate chip cookie crumbs. Its slight salty taste makes it the perfect pairing for any of the two ice cream flavours.
Take photos, play games, win prizes. You can win exclusive Ben & Jerry's moo-chandise, Dough Rae Me and Fudgey Doughey Browney when you spin the Bowl of Fortune.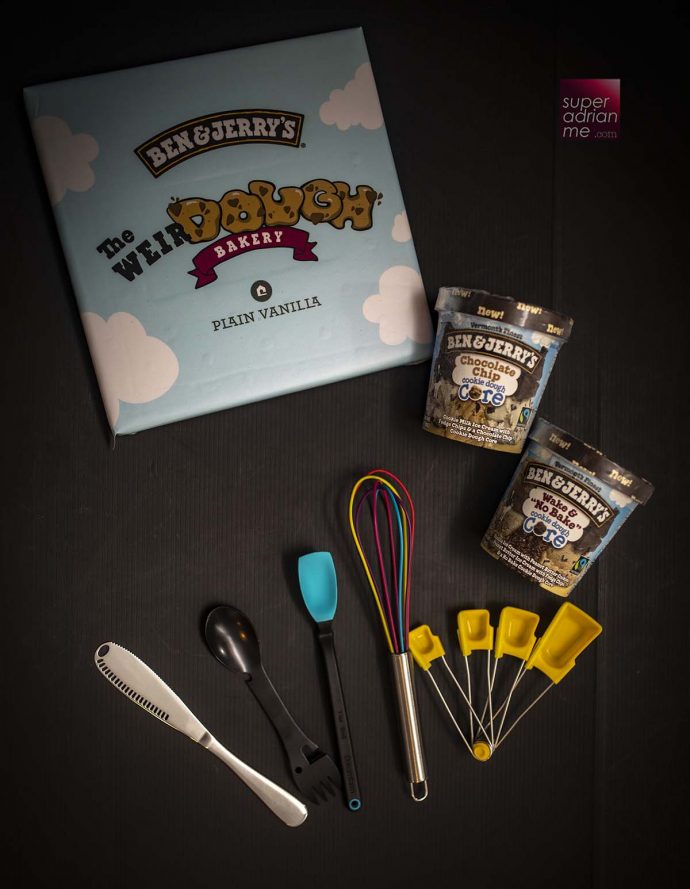 The #WeirDoughTakeover is available on 5 July from 11.30am to 7pm, 6 July from 8am to 7pm and 7 July from 9am to 6pm. Go make your weekend a sweet one.