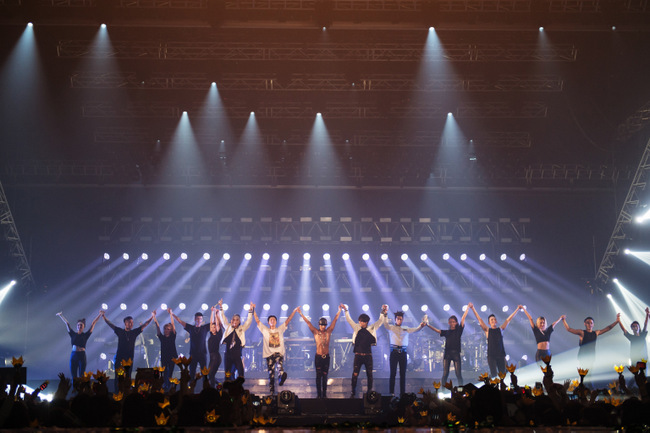 Korea's BIGBANG is headed to Singapore on 18 and 19 July 2015 to perform at the Singapore Indoor Stadium. Tickets for the "BIGBANG 2015 WORLD TOUR [MADE]" will go on sale from 10am on 9 May via Sportshub Tix.
Special limited VIP Packages will also be available. The group has performed its first stop on 25 and 26 April in Seoul beginning its worldwide tour. The production team includes LeRoy Bennett who previously worked with Prince, Paul McCartney, Beyonce, Lady Gaga and Rihanna as well as Ed Burke, a long-time videographer and performance director for Beyonce.
BIGBANG performed most of their hit songs and new singles ahead of the release date in Seoul to some 25,000 fans. The first world tour "BIGBANG ALIVE TOUR 2012" attracted 800,000 audiences in 24 cities and 12 countries through 49 shows. Their two Singapore shows were sold out quickly.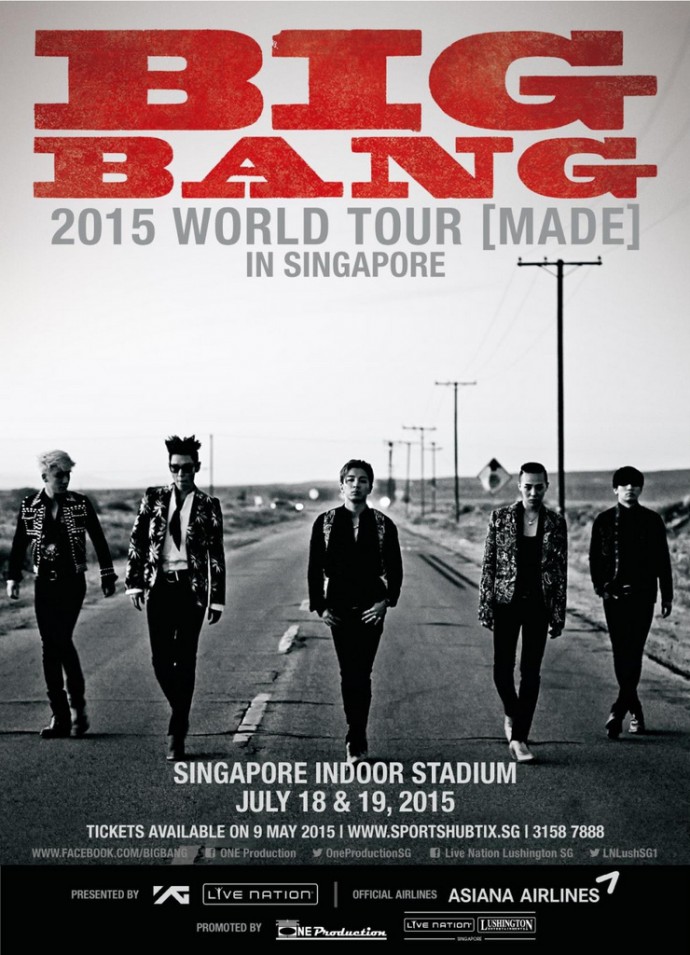 Ticket Prices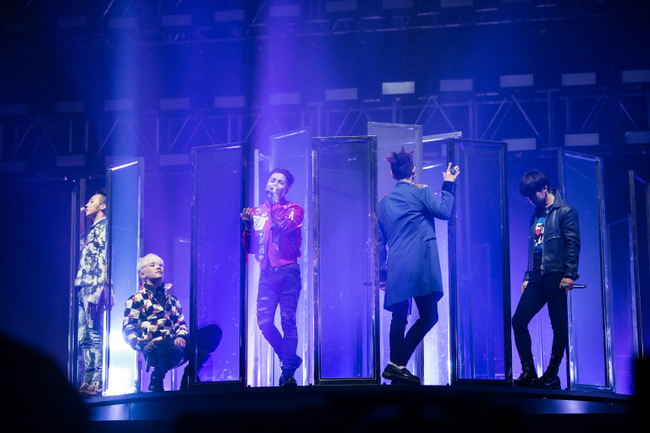 Seated: S$168, S$208, S$268, VIP Package S$368 + S$4 booking fee
Standing S$228, VIP Package S$368 + S$4 booking fee
Limited VIP packages include Soundcheck pass, VIP Laminate and Merchandise item as well as priority entry for Standing tickets.
Purchase tickets from 10am on 9 May 2015 on www.sportshubtix.com, or call +6531587888, or visit Sports Hub Box Office and all Singpost outlets.
BIGBANG 2015 World Tour In Singapore is organised by One Production and Live Nation Lushington.