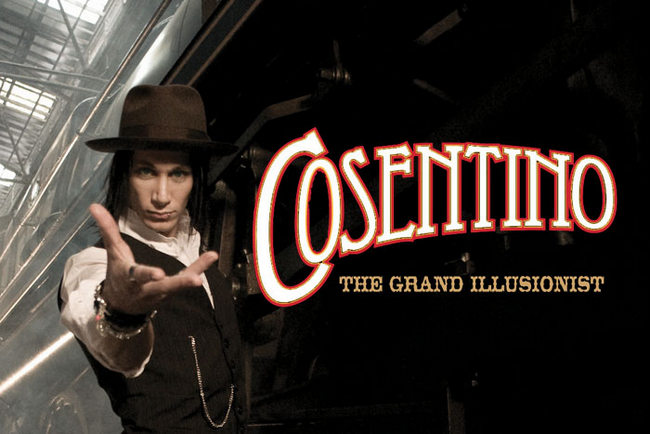 Whether its swallowing razor blades or escaping a ferocious bear trap, anything is possible with International Magician of the Year, Paul Cosentino. Hailed as the 21st century Harry Houdini by the LA times, this death-defying illusionist will be shocking Singapore audiences come 17 August 2017. For eight shows only, he promises to twist audience's perception of reality, with a side of dance and humor. Tickets start from S$45 to S$145, and are available online.
A multi-award winning performer, Cosentino is definitely more than just your usual street magician. If his ever increasing list of accolades (currently holding a Merlin from the International Magicians' Society, the Levante Award and three Australian Award Winning Magician) isn't impressive enough, he first, official TV debut will.
Back in 2011, he captured Australia's attention on the televised competition, Australia's Got Talent. So impressed were the judges, they immediately put him through. They continued to sing praises, one of which encapsulates exactly what Cosentino does; "That is like Micheal Jackson makes magic". The nation loved it as well. Cosentino was awarded second place, and was even invited to perform a ingenious disappearing act on Asia's Got Talent.
The entire show will run for 110 minutes, with a 20 minute intermission. Prices are S$45 for Cat 5, S$75 for Cat 4, S$95 for Cat 3, S$150 for Cat 2 and S$145 for Cat 1, VIP. Show packages are also available. They can be purchased online (MBS, Sistic), through phone (+65 6688 8826) or in person at the Marina Bay Sands Box Office.
Mastercard Theatres is located at Marina Bay Sands, 10 Bayfront Avenue, Singapore 018956.