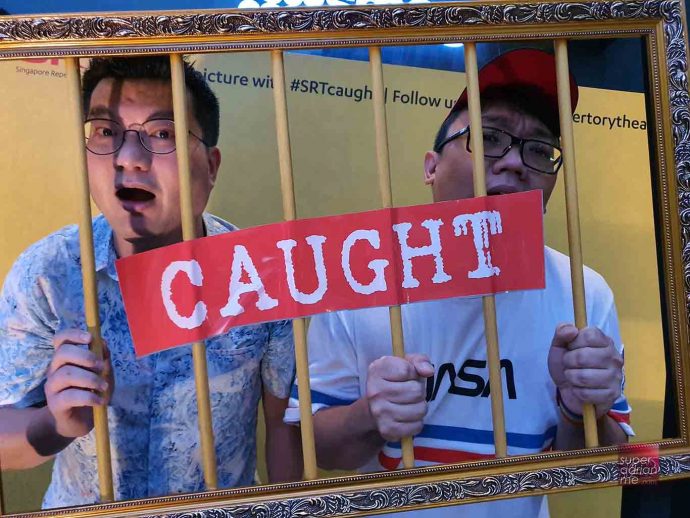 Singapore Repertory Theatre has collaborated with playwright Christopher Chen and director Ed Sylvanus Iskandar to train actors to embody them with real artists in CAUGHT.
Christopher explores the theme of perception that creates unique world views and conceptions of what is true. The Obie award-winning playwright wanted to see if he could create an exercise where the audience could step back and see the bigger picture.
The real 'Lin Bo' and 'Wang Min' are fugitives who create work from undisclosed locations to safeguard their identities and minimise exposure in a global climate when every border crossing is an opportunity to capture.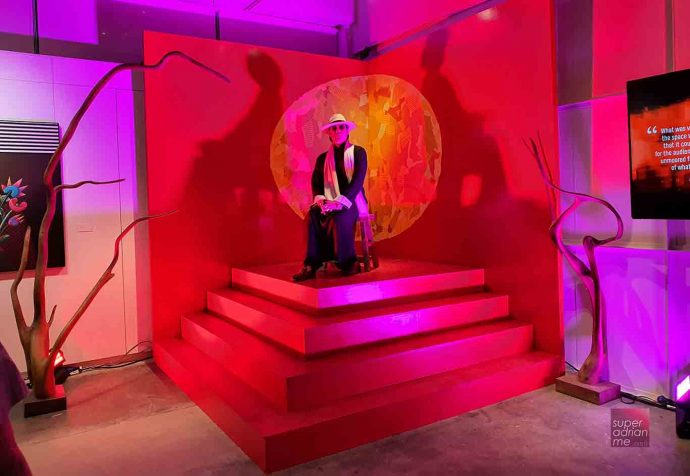 As artistic leaders of the Xiong Collective which has also never maintained a physical presence, they follow the teachings of their mentor, legendary dissident artist Yu Rong, who initiated a collaborative process they call 'Embodiment'.

This performance is part of a body of work interpreting prompt words, phrases and sentences smuggled out of prison by Yu Rong, before his recent disappearance under mysterious circumstances.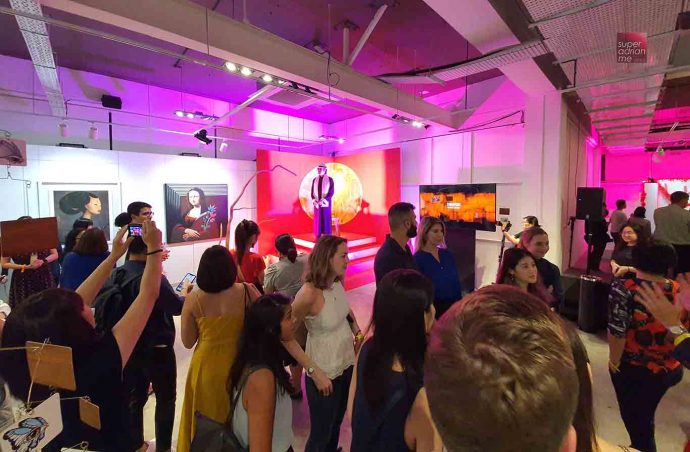 There are lots of interaction between performers and the audience at Miaja Gallery making this a non-conventional performance. Listen to your hosts as they guide you throughout the performance. Expect to climb some steps at the performance.

The Set is designed by Andy Lim from ARTFACTORY, lighting by Gabriel Chan, composer and sound artist by Ng Jing, multimedia designed by Yusri Shaggy Sapari, costume stylist Lani Chan and Vocal Coach Petrina Kow.

The very convincing cast include Serene Chen as Wang Min, Chelsea Curto as Joyce/Curator, William Landsman as Bob, Timothy Nga as Lin Bo. Will you be able to tell what's real and what's not? That's the beauty of CAUGHT.

CAUGHT will be in Singapore till 6 October 2019. The world premiere of CAUGHT was presented at InterAct Theatre in 2014, The New York Premiere of CAUGHT was presented by the Play Company in 2016. CAUGHT was developed in part at the 2014 Sundance Institute Theatre Lab at the Sundance Resort.

After watching CAUGHT, I am convinced I have to go to Shanghai to catch Punchdrunk's production of SLEEP NO MORE, an interactive Shakespearean Macbeth performance at The McKinnon Hotel.