Gamestart 2016 is back. Three years and going, Singapore's one and only gaming convention will take over Suntec Convention Centre Hall 405 and 406 from 7 to 9 October 2016 for an entire weekend of non-stop gaming, cosplays, performances, tournaments and special offers on everything from mechanical keyboards to a brand new console!
Talking about consoles, this year will mark the debut of Xbox at Gamestart. Not only will they be showing off upcoming titles including Gears of War 4, Forza Horizon and Final Fantasy XV, guests will also be able to give their cross-platform (Xbox to Windows 10) feature a try. There will also be exclusive offers on the console and other Microsoft products during the event.
Of course, all time support Sony will still be having a gigantic booth. This year, they will be upping the playing field with an all new focus on competitive E-sports. The PS4 Street Fighter V Asia Amateur Tournament will be held alongside Guilty Gear Xrd Relevator and King of Fighters XIV tournaments. Fans of these fighting games will be happy to know, winners all have a chance to fight it out on a bigger stage with even better prizes and, not to mention, crazy bragging rights.
Talking about competitive gaming, we can't forget the latest craze – Overwatch. MyRepublic, the presenting sponsor for Overwatch Champions Singapore tournament, will be holding a tournament where the best teams in Singapore can take home prizes from Blizzard Entertainment and co-sponsor Armaggeddon.
Besides the tournaments, fans can also check out Bandai Namco's booth where there will be game previews of Tales of Berseria, Tekken 7 and indie title Little Nightmares. Or, hop on over to the main stage where there will be a live Dungeons and Dragons session run by notable Singapore indie developers and music performances by Singapore's Rika Lee.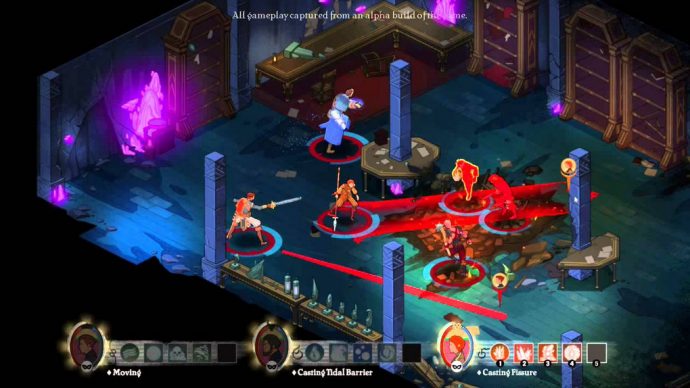 Gamestart has always been an avid supporter of the local game development scene, and, this year is no different. XII Braves and Witching Hours Studios are back again to showcase their highly anticipated games, Valiant Force and Masquerada respectively at the event. Both games would have launched by the time of the event (open beta in Singapore for Valiant Force), but those new to them can still head on over to their booths to get some awesome loot, give the game a try and talk to the creators to know more about the games!
Tickets are available online here, starting from S$12/day to S$30 for a 3 day ticket.