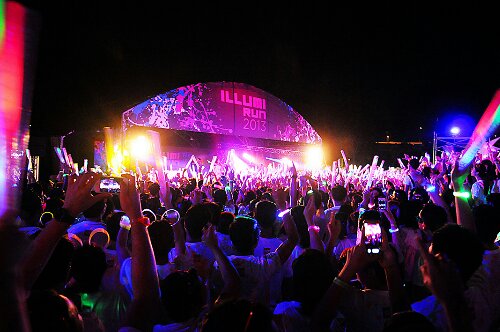 Close to 10,000 runners took to the streets at the F1 Village in Singapore this evening to take part in the inaugural ILLUMI RUN. The 5km run ended with participants quoted in specially imported, non-toxic neon Illumi glow water.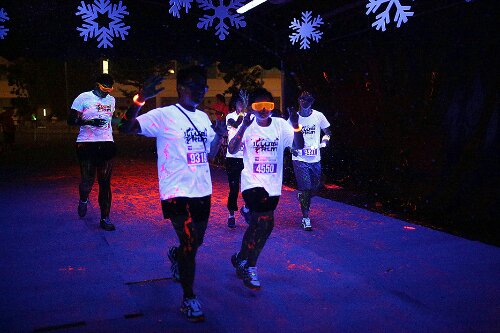 In the first zone, runners started off with upbeat K-pop as well as bubbles filling up the UV-lit marquee. Zone two was filled with retro tunes and disco balls lighting up the zone while Illumi neon effects were brought to live with runners moving through four black marquees specially installed with UV lights.

A tunnel along Republic Boulevard with laser display and Electronic-Dance music was the end point.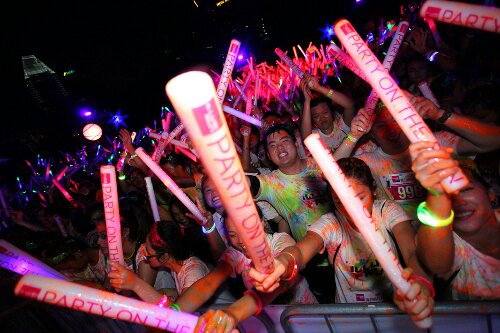 Official party partner Mink and Massive Collective DJS Sabrina, Tinc, Mathias and ATran as well as Urban Dance Crew entertained the finishers. The photos provided by the organisers are really impressive. Perhaps they'll repeat this run next year and we will definitely not miss it then.