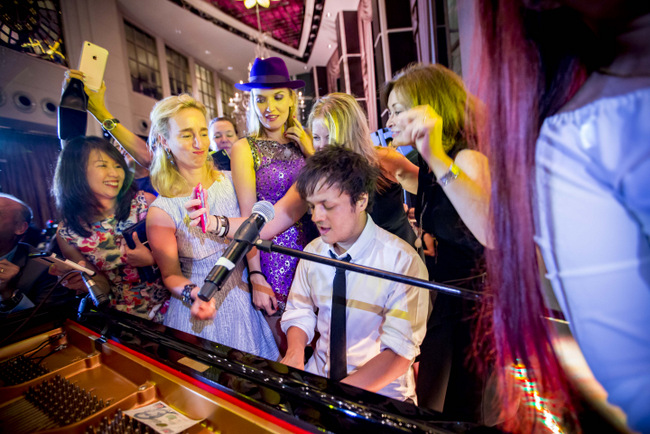 Last week he played The White House. He didn't say if Mich & Barry got up to dance, but the Obamas had invited music's biggest notes to the event.
"Aretha Franklin was there, Sting, Herbie Hancock, if I didn't take the pictures I'd never have believed it myself," Jamie Cullum told us.
The obviously still chuffed Cullum, a superb pianist in his own right, was doubly pleased. Not as royally pleased as us. Last week The White House, and last night, in the presidential suite in St Regis Singapore, he played for the happy few, some 20 of us (superadrianme.com et al).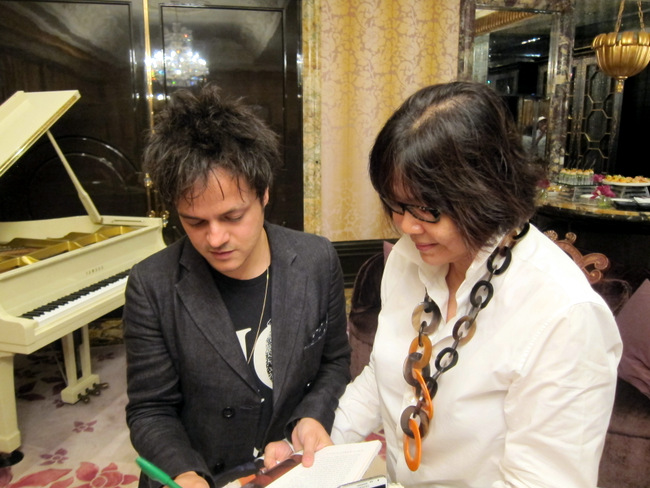 The acclaimed singer-songwriter is a Jazz Legend at St Regis series, and as ambassador of the prestigious St Regis hotels around the world, performs live intimate sets in their global properties. His gig at Brasserie Saveurs was a sell-out of course, but the clever classy people at St Regis Singapore themselves performed an allegro, and presto! we were treated to a vivacissimo hugely illuminating hour (about la) with the livewire. (37 but looks 17.)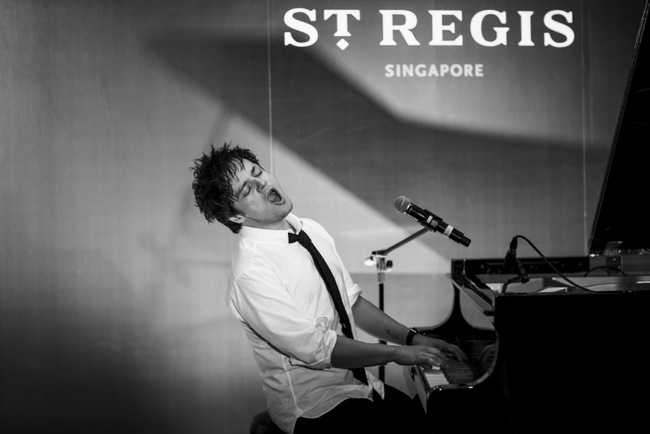 He is married to Sophie Dahl, granddaughter of Roald ('nuff said), no he has not scored any music for film adaptations of those most famous and popular books, his two little girls prefer him to play Lego with them, not the piano, yes, he was inspired by both David Bowie and Prince ("I have seen Bowie five times and Prince six or seven"), he shouldn't choose, but St Regis Bali is one of his favourites, and of course "The next one, in Cairo."
He obliged selfies, group pix, autographs, and we were trooped to the hotel's splendiferous Yan Ting for a six-course birds' nest menu. Jamie, do you need a singer, I could have chirped all night.