Norwegian Cruise Line brought Grammy Award-winning artist and godmother of Norwegian Encore, Kelly Clarkson aboard its newest ship, the Norwegian Prima on 27 October 2022 for a special performance on its inaugural debut at Galveston, Texas.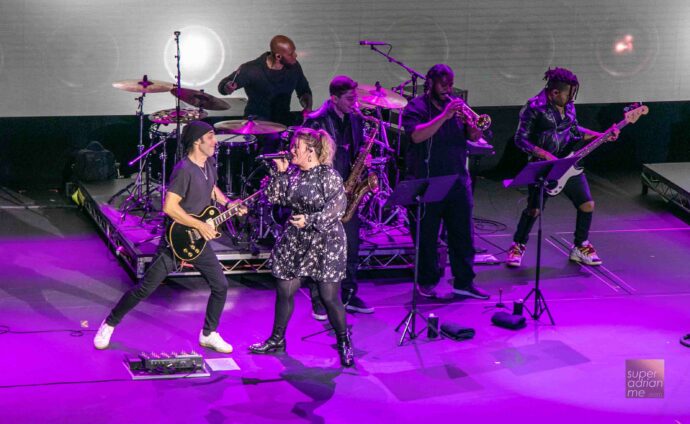 NCL President and CEO Harry Sommer as well as Norwegian Bliss Godfather Elvis Duran, who is also American radio personality and host of "Elvis Duran and the Morning Show" were present to pay tribute to educators.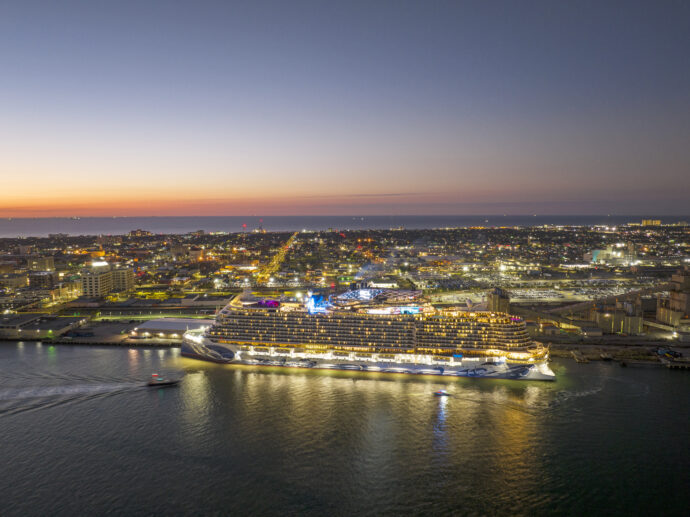 As part of this year's Norwegian's Giving Joy awards ceremony, NCL and Clarkson recognised 100 teachers with a free cruise and close to US$170,000 for the top three Grand Prize Winners and their schools. Norwegian's Giving Joy is a month-long campaign that was launched during the National Teacher Appreciation Week from 2 to 6 May this year.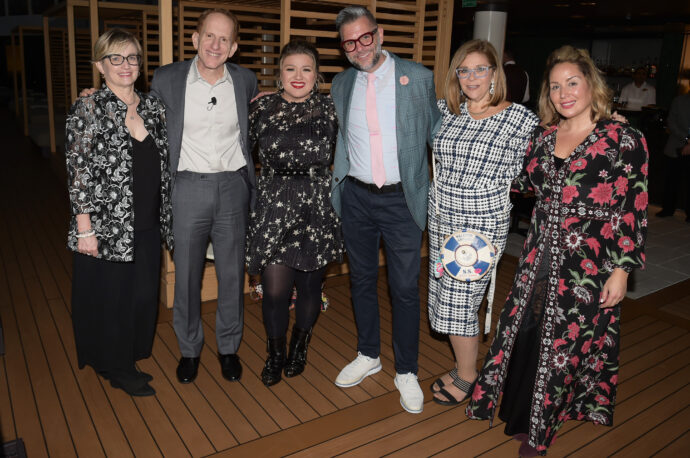 The top three Grand Prize winners who received the most votes also won donations for their school. They included Patricia Homer from Bayonne High School in Bayonne, N.J (US$25,000), Theresa Schrager from Falcon Cove Middle School, Fla. (US$15,000) and Anthony Stirpe from New Rochelle High School in New Rochelle, N,Y. (US$10,000).
In addition to winning a balcony stateroom during Norwegian Prima's exclusive five-day roundtrip voyage from Galveston, Texas from 27 – 31 October 2022, calling to Merida, Mexico, each winner walked away with an AMEX gift card sponsored by American Express, and one randomly selected winner was awarded with a trip to San Francisco with two VIP Adrenaline Lounge Passes to any one of the SailGP Season3 events taking place 6-7 May 2023, donated by Survitec Group.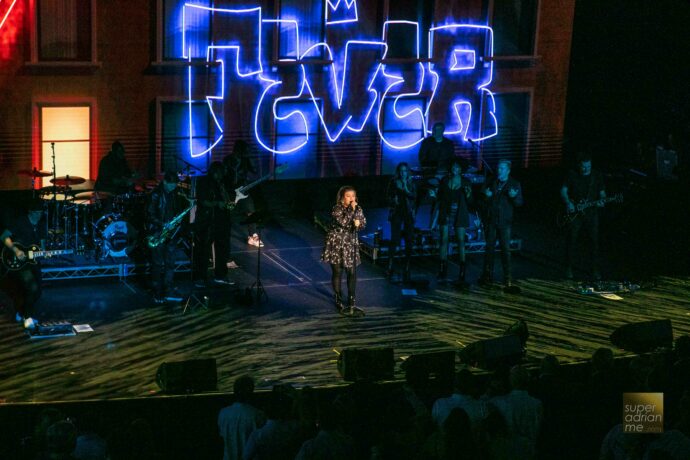 This year, Norwegian's Giving Joy drew support for teachers all across North America, with winners from Arizona, Arkansas, California, Colorado, Connecticut, Florida, Georgia, Illinois, Indiana, Kentucky, Maine, Maryland, Massachusetts, Michigan, Mississippi, Nebraska, Nevada, New Jersey, New York, North Carolina, Ohio, Oregon, Pennsylvania, Puerto Rico, Rhode Island, South Carolina, Tennessee and Texas in the U.S., as well as British Columbia and Ontario, Canada. To learn more about the 100 winners and their heart-warming stories, and to support those in your communities, click here.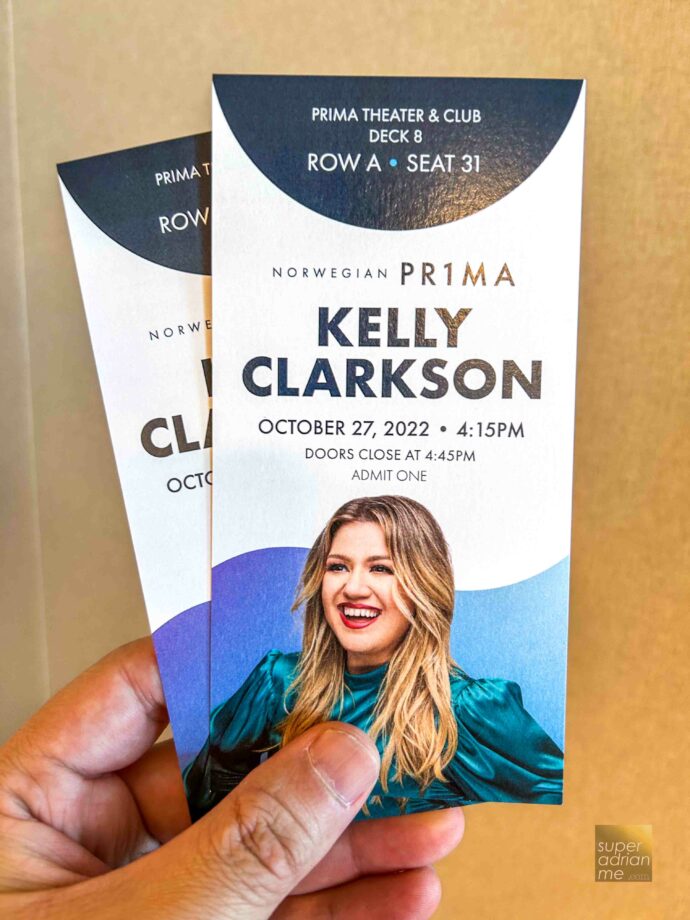 We were invited by NCL onboard this inaugural Galveston cruise to experience the new cruise ship and also to attend this performance. Clarkson performed her hits including "Because of You", "Stronger (What Doesn't Kill You)", "My Life Would Suck Without You", "Heartbeat Song", "Since You've Been Gone", and "Miss Independent" amongst others.
The full-house concert was held in the Prima Theatre & Club located on decks 6,7 and 8. It is also the venue for emotional Summer: The Donna Summer Musical, heart-stomping Noise Boys as well as The Price Is Right Live performances.