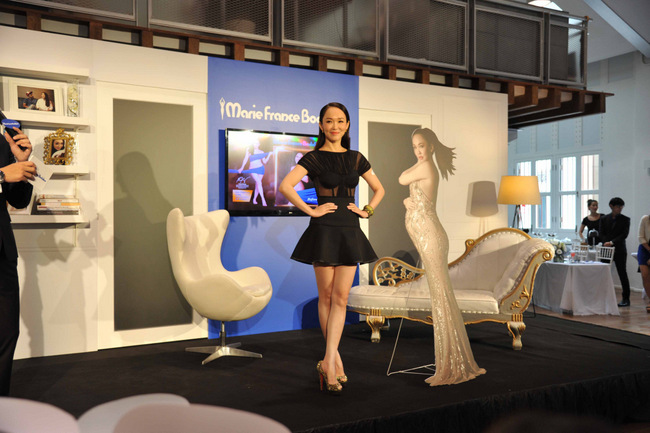 What do you do when you fetch up at a media conference to find the proceedings in a language that's Greek to you? (Yes, yesss, I'm Chinese and I'm illiterate in it, get over it!)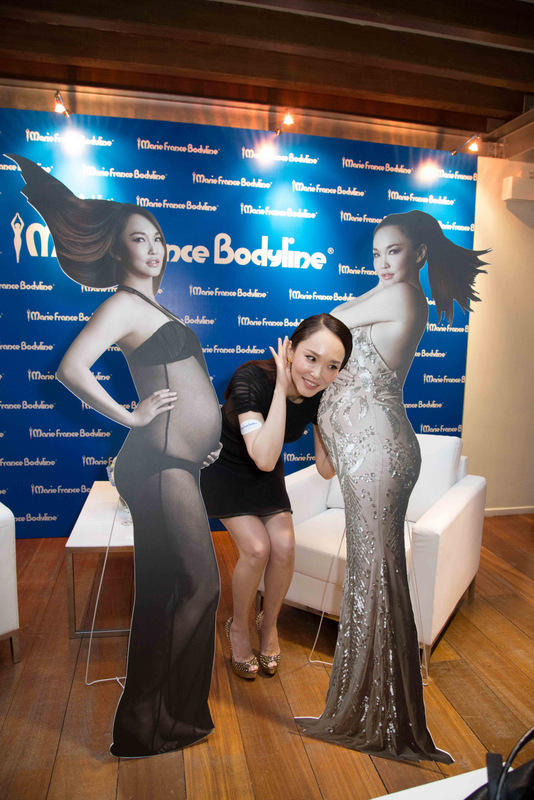 Singapore's luckiest girl, Fann Wong (Mrs Christopher Lee okay), was giving media more than a glimpse at playing catch-up five months after producing baby Zed Lee. The actress is Marie France Bodyline spokesperson/ambassador/best advertisement for the brand.
Marie France Bodyline, those shapely people, have helped Fann keep in great contour through and after her well-publicised pregnancy. Well what to do but read the body language?!
The celebrity injected the odd English into her answers. "…..C-section…….strenuous excercise…..lymphatic drainage…"
Ah, so, like that was it? She kept flicking her long lustrous straight hair, hmmm, very feminine. Oh what high heels, ummm, wants to tower over everyone else?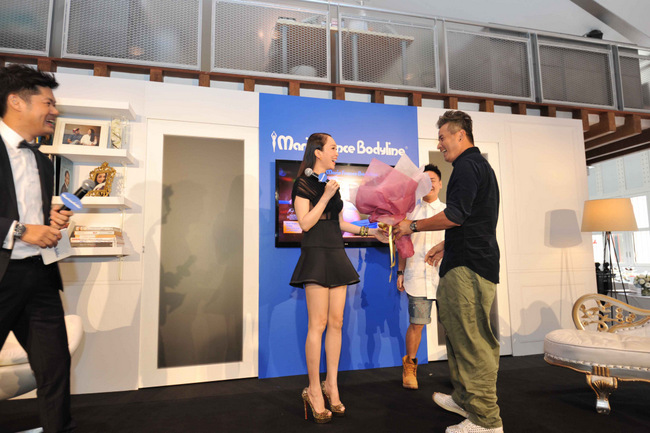 Onto the stage bounds Christopher Lee! The hot and macho hubby is armed with a bouquet of red roses, a surprise appearance. Wifey is overcome and tears and pecks and kisses and touches him, for the surprise. Move over, Wills & Kate, this is Singapore's very own royal couple, so in love, so deliriously happy and over the moon about their baby son.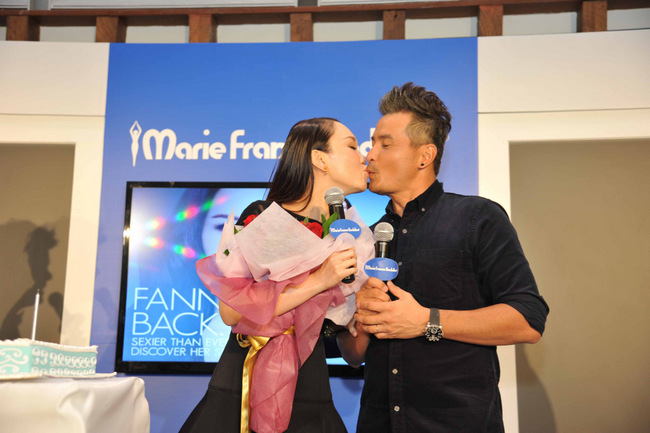 And not shy to show and share it. Fann-tastica-lee.