Miss Universe Singapore 2021 has selected its eight finalists who will be vying for the coveted crown at this year's first-ever hybrid Miss Universe Singapore Finals. It will be live-streamed on The Front Row on 17 September 2021 at 9 pm. The competition is aimed to highlight women's empowerment, inclusivity, and sustainability issues while bringing the spotlight back on Singaporean designers and artists to bring homegrown creations to the international stage.
[Updated 18 September 2021. 21-year-old undergraduate, Nandita Banna has been crowned Miss Universe Singapore 2021.]
The eight finalists are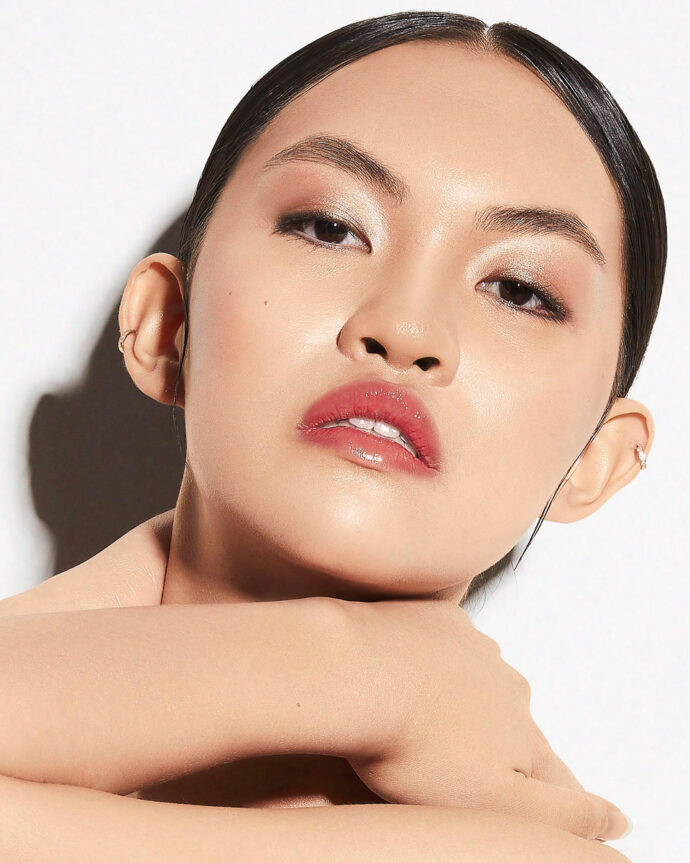 Finalists
Age
Height
About Her
Cate Lin Loo
19
175 cm
A passionate advocate for equal access to healthcare, Cate Lin decided to take matters into her own hands and pursue her path in medicine after learning about a rare genetic disorder that her mother suffered from. This 19-year-old medical student, currently on a gap year to pursue her passions, was previously a competitive rhythmic gymnast who has won gold and silver medals in the Team and Hoop events respectively.

Cate Lin may be new to the pageant competition circuit, but she comes from a family of titleholders. Her mother was Miss World Singapore 1994 and her sister was a finalist in the Miss Universe® Singapore 2018 competition.
Lila Tan
18
173 cm
Born to a French mother and Singaporean Chinese father, Lila Tan is a football player on the Singapore National Team. This athletic teen has under her belt several Most Valuable Player (MVP) football awards. She previously lived in Shanghai before returning to Singapore and is fluent in English, Mandarin and French.

She joins Miss Universe® Singapore 2021to be an inspiration to other girls to feel empowered and be comfortable in their own bodies. Understanding the struggles of body dysmorphia, she overcomes this by eating healthily and actively participating in sports.
Mardhiah Azizan
22
178 cm
Fresh from her graduation with a Diploma in Green Building and Sustainability, Mardhiah is an Environmental Sustainable Design Consultant. Passionate about building design for sustainability, she works closely with clients to implement a more effective design and incorporate technology that would help benefit the building's energy use. In a few years, she aspires to further her studies in architecture, and be a certified Architect to design efficient and sustainable buildings.

In her spare time, she has volunteered at various organizations such as WELLS, Clean and Green Singapore, and Food from the Heart. This year she competes for the title of Miss Universe® Singapore 2021 and hopes to be the spokesperson for sustainability and diversity.
Nandita Banna
21
176 cm
Nandita Bonno is currently a 3rd-year double degree student majoring in Business Management and Information Systems (BusinessAnalytics) at Singapore Management University. In line with her degree, she is passionate about leveraging technology to create a more sustainable future. An active volunteer at Care Corner Singapore, she mentors primary school students to help them learn life skills and interpersonal communication.

In her spare time, Nandita enjoys learning new skills like coding. This year she is challenging herself by taking part in the MissUniverse® Singapore 2021 competition and hopes to bring awareness to the social issues in Singapore, and work on improving them during her reign.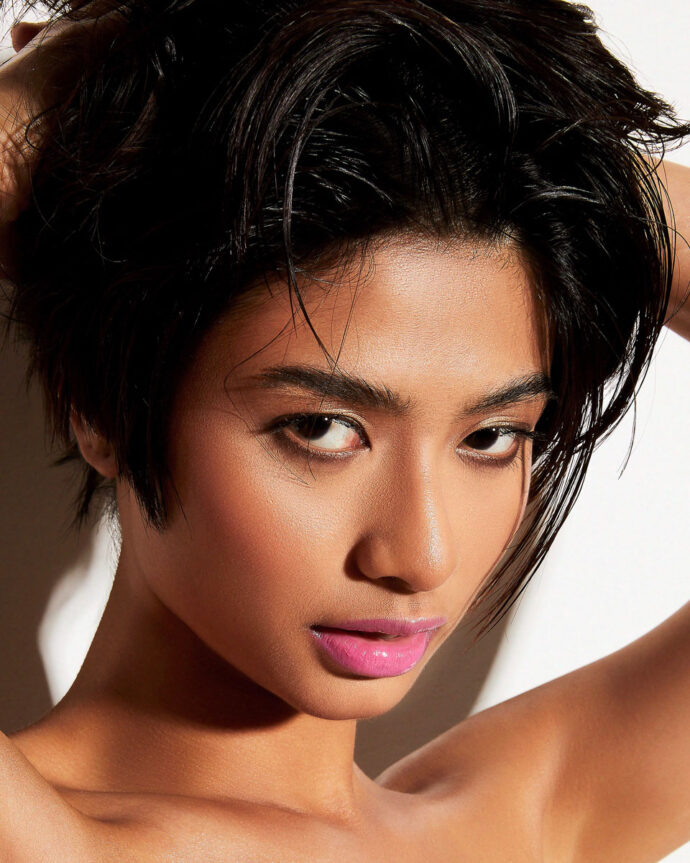 Finalists
Age
Height
Occupation
About Her
Nur Kalynskye Binte Mohamed Adrian
21
178 cm
Student
Sociology student, Nur Kolynskye Binte Mohomed Adrion is the first in her family (and extended family) to go to university. Through her hard work and determination, this young woman is the recipient of a scholarship for her degree at the National University of Singapore.

An advocate for gender equality and equal pay, she wishes for a future where all young women can break through the glass ceiling to live and be unapologetically themselves without fear, unlike how she previously had felt as a child from a minority race.

This animal-lover has adopted cots and hopes that her adaptability will give her the advantage of being the next Miss Universe® Singapore 2021.
Rachel Jumeidi Alexander
21
170 cm
Student
Biochemistry student, Rochel Jumeidi Alexander has been on a swim team for more than ten years now and actively competing for 7years while playing performance water polo for 1 year. This athletic young woman also holds the title of Captain of her university's swim team. She considers herself resilient having lived in many different cities when she was younger: the most interesting of which is Turkmenistan.

She holds the title of Senior Young Musician of the Year 2017 alongside Swimmer of the Year 2018, and in her journey to being Miss Universe® Singapore 2021 would like to empower women by creating a supportive and safe environment.
Serena McNeil
21
170 cm
Model
Model Serena McNeil! holds a Diploma in Accounting from Ngee Ann Polytechnic. Born to a Singaporean Malay mother and Caucasian dad, this young lady is passionate about mindful consumption and humane treatment of animals. As an animal lover, she has been on a vegan diet for 4 years and has volunteered at the SPCA She has also volunteered at Pink Dot in 2019.

She considers empathy one of her strengths and joins this year's Miss Universe Singapore® 2021 with the goal of spreading kindness in all areas.
Sharon Auxilia
24
164 cm
Student
An advocate for children's equal rights to education, Sharon Auxilio juggles pursuing her degree in Biomedical Science while working as a tutor. Pre-pandemic, she conducted regular free tutoring sessions with children from low-income families, which have now evolved to online sessions. In 5 years, she wishes to start a tuition centre and offer programmes to those who may need them.

In between her classes, Sharon is actively involved with church volunteer activities and dabbles in acting. In 2018, she held a prominent role in a drama on Vasantham. By participating in Miss Universe® Singapore 2021, she hopes to be able to use this platform to provide opportunities for those who need access to education.
A series of fashion films showcasing the eight finalists will premiere on 27 August 2021. It will culminate in the finals to crown the new titleholder. She will represent Singapore in the international finals that will be held in December this year at Eilat, Israel.
This year's crown will be designed by Marilyn Tan Jewellery. The Presenting Sponsor is The Better Diamond. It is the first-of-its-kind Singaporean company that aims to revolutionise the diamond industry with sustainable and ethical alternatives to natural diamonds. The crow is crafted with lab-grown diamonds and is valued at nearly S$100,000. This year's winner will also win prizes. They include a smile makeover by Orchard Scotts Dental, treatments by BH Medical Aesthetics, Beaute Hub & Shunji Matsuo and M.A.C. Cosmetics products.
The panel of judges in the finals will include former titleholders. Ms Hiroko Mima (Miss Universe Japan 2008 who finished Top 15 at Miss Universe 2008) and Ms Shamcey Supsup (Miss Universe Philippines 2011 who emerged Top 5 at Miss Universe 2011). Other judges include Mr Winston Ling the National Director of Miss Universe Brazil Organisation.