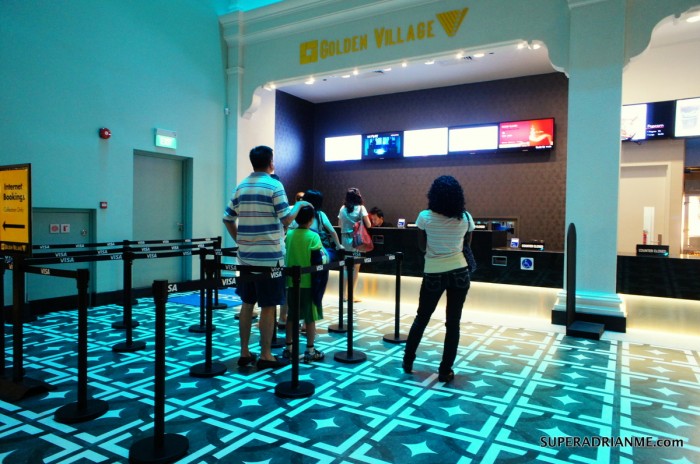 Golden Village in Singapore has successfully implemented Visa Checkout offering a seamless and user friendly online purchasing method. Now all you need is to input your existing username, password and a computer generated One Time Password to purchase Golden Village and Gold Class tickets. And you can store and use any major credit or debit card including Visa, MasterCard, American Express or Discover to your Visa Checkout account.
With Visa Checkout, you don't have to enter credit card numbers, CVV numbers and credit card expiry dates reducing your card data getting compromised . It can be accessed on all Android or iOS devices. 
Golden Village is the only cinema operator here to successfully implement Visa Checkout.
"Visa is pleased to have Golden Village as one of our first key merchants to implement Visa Checkout. Visa Checkout addresses some of the problems faced by online shoppers by reducing the number of steps required for them to complete their online purchases, thus enhancing the entire shopping experience. Based on Visanet data, eCommerce is growing three times faster than traditional face-to-face shopping in Singapore. Given that Singaporeans shop most online for movie tickets, we believe that there will be an increase in the number of transactions on Golden Village with the introduction of Visa Checkout," said Ms. Ooi Huey Tyng, Visa Country Manager for Singapore and Brunei.