One of the world's best magicians is back in Singapore, thanks to Base Entertainment Asia. Cosentino: Decennium – The Greatest Live Magic Show starts today till 3 September 2023. The 90-minute show is suitable for all ages and will be held at Sands Theatre in Marina Bay Sands. 20-minute intermission included. Tickets start from S$58.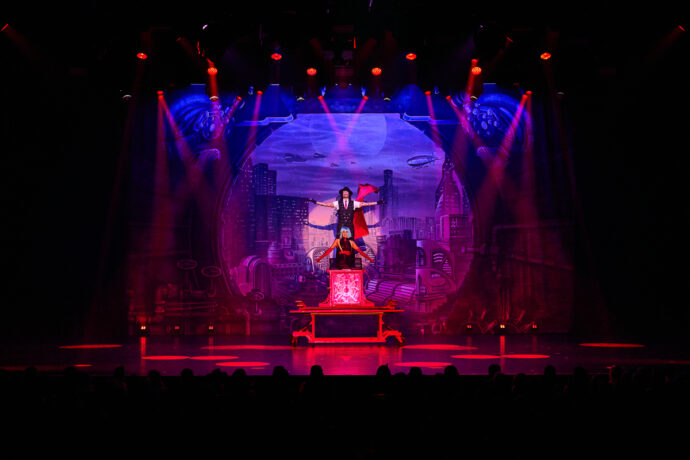 Blending dance with magic and audience participation, Cosentino has been performing for a decade. Watch his most death-defying escapes, greatest mind-boggling stage illusions and cutting-edge street magic that twists their view of reality.
Highlights include Flaming Jaws, a death-defying escape. Cosentino is placed and shackled inside a regulation straitjacket, then attached upside down by his ankle's underneath to the Jaws held open by a single rope and set after being hoisted into the air. When the rope snaps the steel jaws will come crashing down, destroying anything or anyone in its path. Cosentino has 90 seconds to escape the straitjacket, release himself from the burning rope and drop to the ground.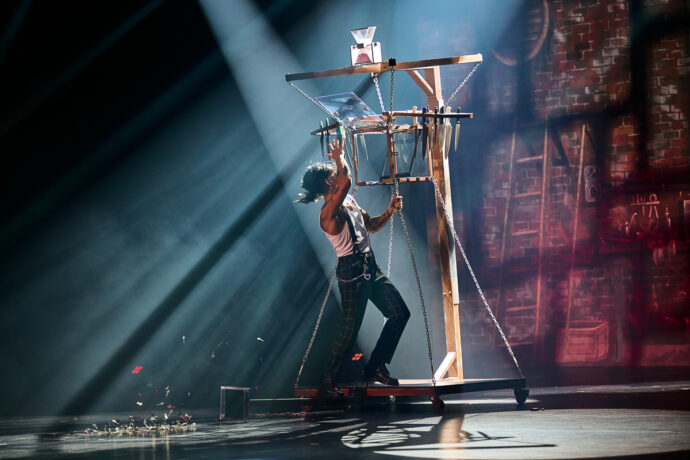 Stabbed features 18 razor-sharp kitchen knives connected and controlled by a sand timer, 2 padlocks and 350 identical keys. Only 2 keys will open the locks. A volunteer takes note of the correct keys once the locks are opened and proven to work, and then drops them into a tray with the others and mix them up. Cosentino has 90 seconds to escape.
Stranger Things sees Cosentino attempting to challenge the notion that two solid objects cannot occupy the same space at the exact same time. A solid steel plate is introduced and displayed to the audience. Cosentino melts through it as his body physically penetrates the plate.
Cosentino was in Singapore in 2017 for his Cosentino: Anything is Possible show. Cosentino was the first Australian magician to have his own TV shows. He has written, produced, and starred in nine highly successful prime-time specials, which have now been broadcast in over 40 countries and seen by over 750 million people. His award-winning live touring shows have been staged to rave reviews and full houses in Australia, New Zealand, Singapore, Thailand, Vietnam, Macau and across South East Asia.
"The last 10 years have been incredible for me, both professionally and personally. The world got to know me via AGT and since then, I have toured consistently to full houses across the globe, was the first Australian magician ever to create 9 prime-time TV specials which have been screened throughout the world, have become a multiple best-selling author, and even had a feature in a Hollywood movie. What a ride it has been! My brand-new stage spectacular Cosentino: Decennium – The Greatest Live Magic Showis a celebration of everything I have achieved over the last decade. All of the pieces in this show have been chosen for a reason as they represent a significant time and place within my career. I'm so proud as this is the best production I have ever created, and I assure fans, young and old, that this is one show that you definitely do not want to miss!"

Cosentino