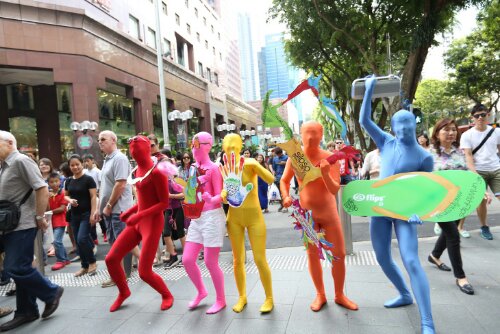 Five coloured figures from the countdown paint party – Siloso Beach Party to be held on 31 December from 6pm till 6am turned Orchard Road into a myriad of colours yesterday afternoon.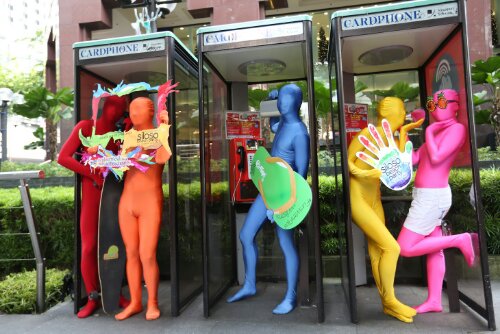 The stories of fun beach countdowns and memorable paint parties were acted out and composed into photo memories with passers-by. Mimes and interactions with the public to publicise the party.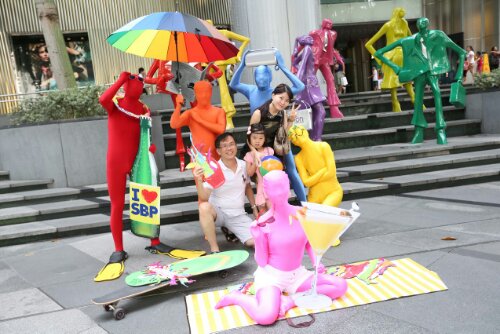 The party will feature rain gallons of neon paint splashed on party-goers as they welcome the new year.  There will be a second sneak preview of Siloso Beach Party at Coates, Bikini Bar and Sand Bar, Azzura Beach Club, Mambo and Wave House Sentosa with splash zones on 21 December from 2pm to 6pm. On a social media front, check out  or upload photos tagged #colourmesiloso on Instagram.
Check out last year's Siloso Beach Party.
Photo credit: SENTOSA