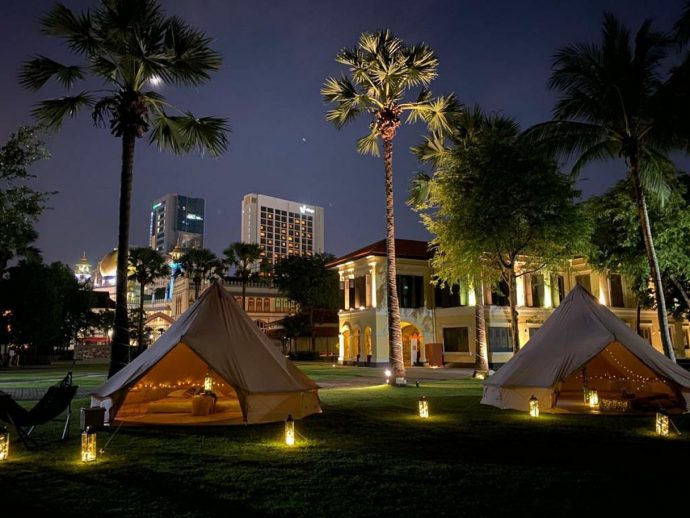 The Malay Heritage Centre has launched a unique experience with a new Kampong G(e)lamping @ MHC programme. Stay overnight at the grounds of the Malay Heritage Centre, Singapore's national monument in the heart of Kampong Gelam.
Go on a guided heritage tour of the Kampong Gelam precinct to check out the murals of Haji Lane, discover new perspectives from local bakers and tea-makers behind the specialty shops in the district as well as the lesser-known stories of landmarks such as Sultan Mosque.
There will also be a specially curated tour of MHC's galleries including the upcoming Urang Banjar: Heritage and Culture of the Banjar in Singapore special exhibition.
Enjoy a Malay dinner of specialities such as Nasi Kerabu and sambal tempe prepared in an outdoor set-up in front of guests by personal chef and culinary instructor Ruqxana Vasanwala. Wake up the next morning and join in the yoga session.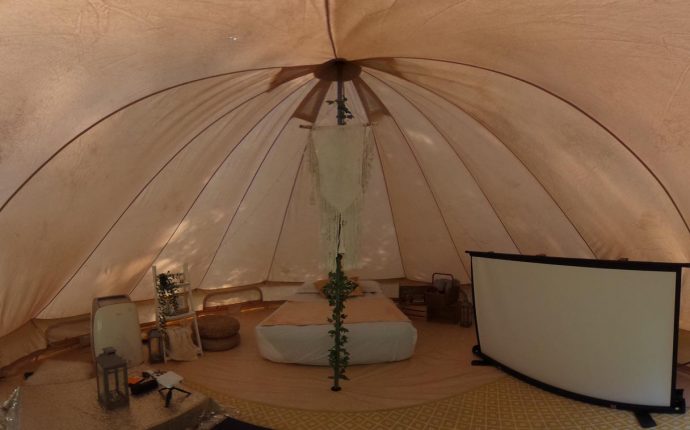 Two tents will be set up – one with two queen-sized beds as well as a hammock, and the other for a night-time cinematic experience with a projector screen, speaker and bean bags. Both tents will be air-conditioned and equipped with fans, fresh linens and quilt as well as decorative lights.
This 2D1N experience with a fun-filled itinerary will be available from 15 to 24 December 2020. A group of up to five can book the experience. You can register from 23 October 2020 at 12 pm on a first-come-first-served basis on MHC's Facebook and Instagram. There will be nine slots. That's one per day with each slot priced at S$450. Each slot accommodates up to five adults or children (two years and older).
One slot will be reserved as a giveaway for one lucky group (of up to five). This will be conducted from 30 October to 6 November 2020 on MHC's Facebook Page.
Check in is at 2pm and check out is at 10am the next day.
MHC will ensure that the set-up and activities offered adhere to the prevailing safe management measures. Temperatures will be taken and recorded before entering the premises and masks will have to be worn at all times. The tents, beddings and props will undergo deep cleaning, sanitisation and disinfection after each group leaves. MHC is a SG Clean certified attraction. G(e)lampers will have to adhere to the general safe management measures at MHC during their visit.