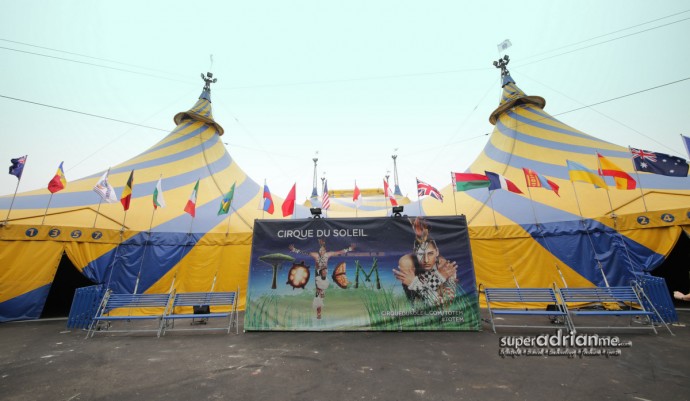 Breathtaking – that's what Cirque du Soleil's circus extravaganza Totem is all about. From 28 October to 6 December 2015, Totem, Cirque du Soleil's 29th production, will take audiences on an evolutionary journey of mankind under its signature blue-and-yellow grand chapiteau next to Marina Bay Sands. And, trust me, you would want to be there.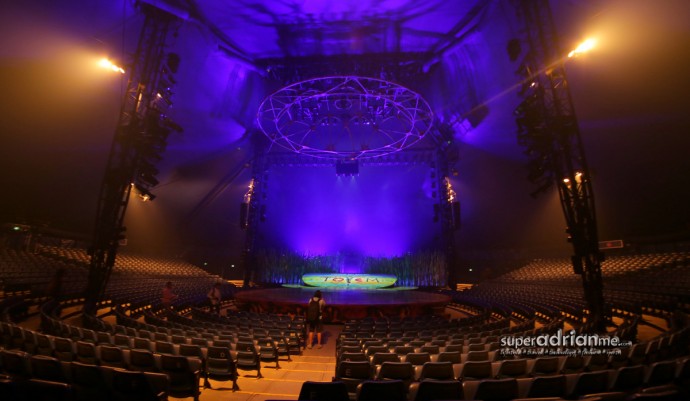 Loosely tracing our evolution through a mix of mythology and science, and, surprisingly, a whole lot of humor, the general consensus was shock and awe. Oh, just where should I start? The 779 exquisite costumes, the digitally enhanced set taking us from the sandy beaches to the mystery of space or the crazy acrobatic acts that we could help give standing ovation to? All these elements came together to give Singapore one of its most spectacular nights. Bellissimo!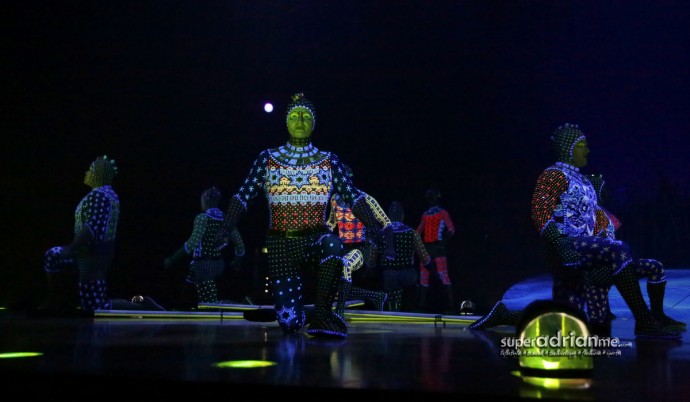 Part of the beauty of the show is not knowing whats coming next. One moment, I would be regaled by the hilarious antics of Italian tourist, Valentino's (Jon Monastero) endless urge to hook up with a "lucky" lady off stage, and the next, I would be holding my breath as a rollar-skating duo skates atop a circular drum, at unfathomable speeds. (Which is why, I'll try keep the rest of this review spoiler free!)
Ultimately, the act that defined the night was the quintet of uni-cyclists, balancing golden bowls atop their heads. Dressed in stylized tutus of autumn colours, feathers, flowers and insects, their sweet ballerina silhouettes had us at the edge of our seats as their circled the stage, flipping bowls onto each other's heads. These girls were absolute troopers! Even when a bowl missed the mark, they continued on with elegance and gave it another try, topping each act with increasing difficulty.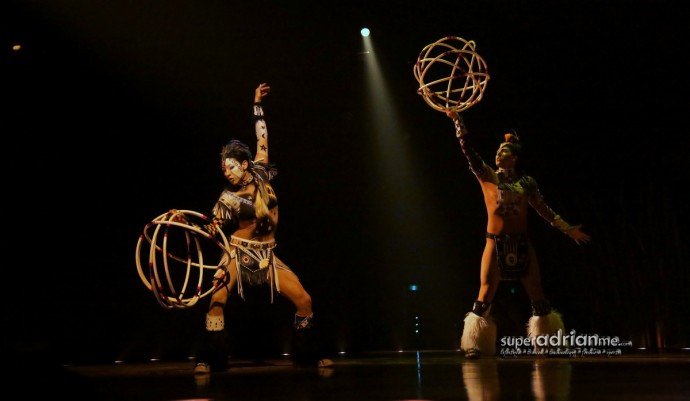 The stage was as alive as the performers. The scorpion bridge moved in three dimensions! Extending, retracting and, even, curling up. The moment I loved the most was when it played spaceship, shining lasers through the crowd, reminiscent of every alien movie I have ever seen – except this time I felt like I was on the other side of the screen.
Still, these acts would have fallen flat without Guy Dubac and Marc Lessard's score. Taking elements from Native American music, Spanish flamenco and, even, adding a little Bollywood flair, they were all played live and complimented by Esi Kwesiwa Acquaah-Harrison's stunning a capella. Until it was pointed out to me, I was convinced it was a recording! Along with the digitized and dynamic stage, it really sets the mystical mood of the show, immersing all in what TOTEM has to offer.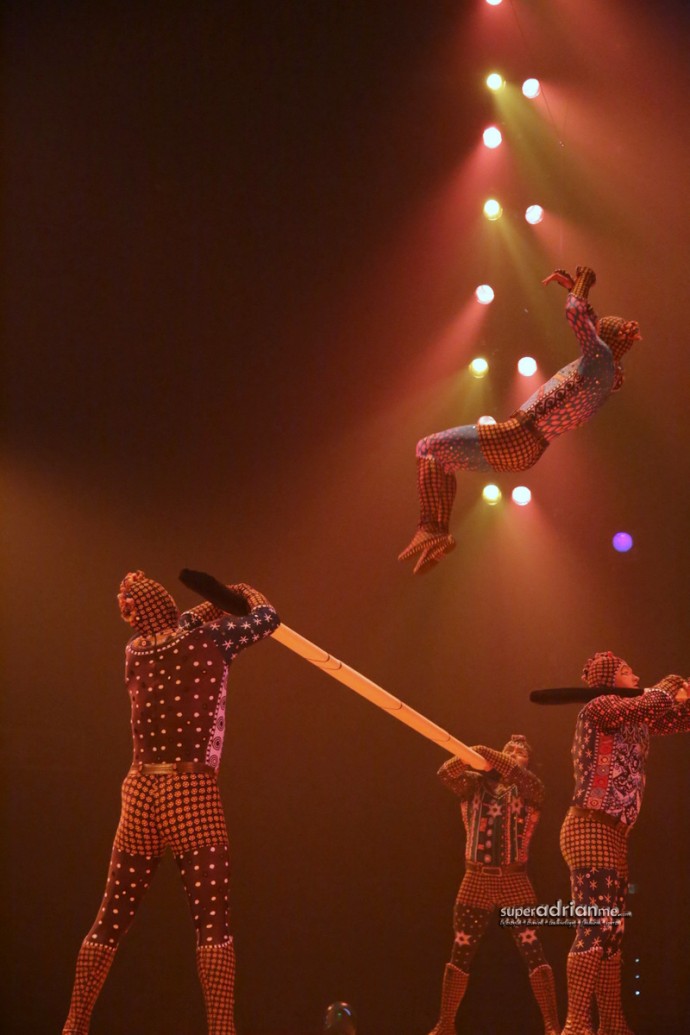 Cirque du Soleil's Totem was nothing short of spectacular. We may have seen all these acrobatic acts before one way or another, but you cannot say you have experienced its wander till Cirque du Soleil. And, with the iconic blue-and-yellow grand chapiteau in town, you had better do yourself a favour to check out this spectacular masterpiece while you can.
Tips: Try to get seats facing the front of the stage. Even as the acts circle the stage, they mainly faced the front. The space is huge, but the elevated seats make it easy to see everything even if you don't have the first few tiers. Remember to bring your own mineral water if needed as it is pricey inside the tent (S$6 for a bottle of Dasani)!
Cirque du Soleil Totem will play from 28 October 2015 to 6 December 2015, at tickets ranging from S$98 (D), S$328 (VIP, first row) to S$495 (Behind the scenes VIP on Saturdays). Please check out the SISTIC ticketing website for more information.