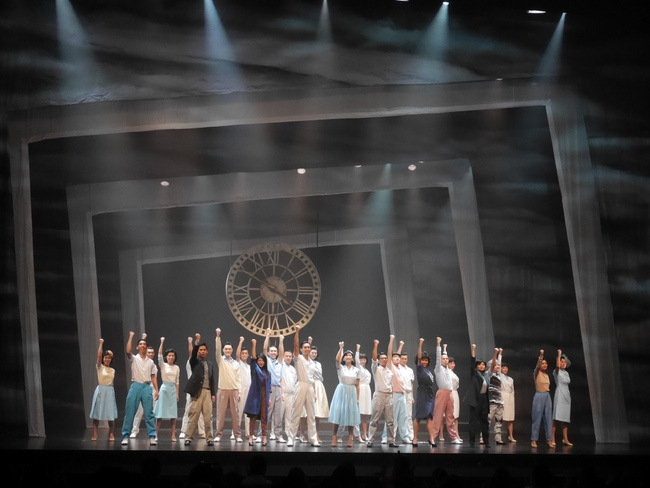 Singapore's first original Mandarin musical, December Rains, finally opened the at the Esplanade Theatres on 28 August 2015. Refreshed for the jubilee year, it will run till 6 September 2015, giving audiences a taste of the dramatic love story between Chen Li Qing (Chriz Tong), Zhou Ying Xiong (Andie Chen) and Zhang Ming Li (Sugie Phua) during Singapore's tumultuous 50's to the glorious 80's.
December Rains 2015 Official Trailer
[youtube http://www.youtube.com/watch?v=txKOblRArqU]
Directed by Goh Boon Teck, the musical also witnesses the reunion between songwriter Liang Wern Fook and composer/singer Jimmy Ye, and the debut of their new song "What Am I Waiting For". Sang by Sugie and Ann Lek (as Ah Ling), they brought out the sorrows of unrequited love and burst of bravery the characters needed to come face-to-face with their regrets for the pursuit of their happiness.
Without question, Liang Wern Fook's poetic style is what brings out the beauty of December Rains. He expresses so much, and connects so well with the audience with just a few lines.  Despite having written most of the songs for the original with Xiang Yun in 1996, his and Jimmy Ye's masterpieces have transcended time.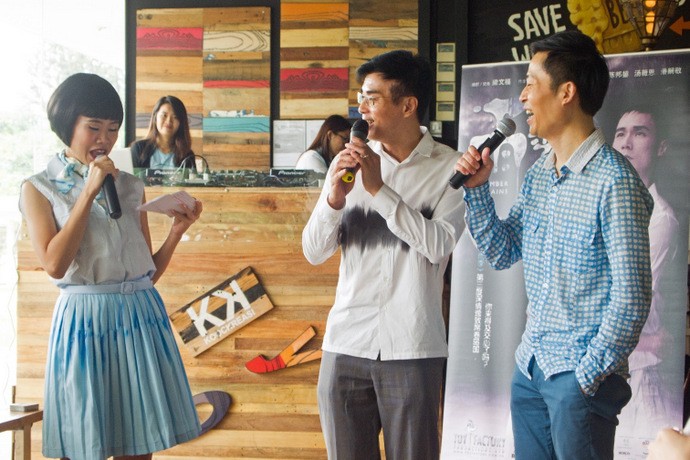 Still, in this new era of Singapore, the plot leaves much to be desired. Yes, the all-new dynamic cast brought a refreshing and energetic revival of the emotional turmoil rocking the characters. Ming Li's solo, "Little Me" in particular was perfect. There was one line in the chorus that struck hard with me; "When the time comes and if I disappear, will anyone still think of me?". His version truly captured his character and his role in the story. But, there was a lack of development to truly connect with the leads' romance. I would love to have fallen in love with Ying Xiong, felt the joy, regrets and anger Li Qing held on for three decades along with her.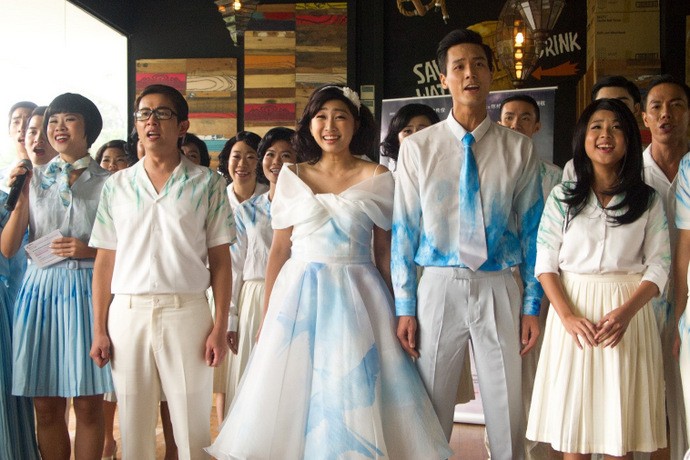 Plot aside, I could help but praise Chriz Tong for her transition between a young, dainty teenage girl filled with aspirations to a burdened woman in her 40s (my estimate). Though subtle, she adjusts her voice accordingly, sounding deeper and more mature for the later role. She has big shoes to fill (a.k.a. Kit Chan), and she did well for her first night. Stella Seah who took on the role as Li Qing's daughter, Meng Yu, showed off her strong vocals during her duet with Timothy Wan (who played Ferdinand in The Tempest) as well.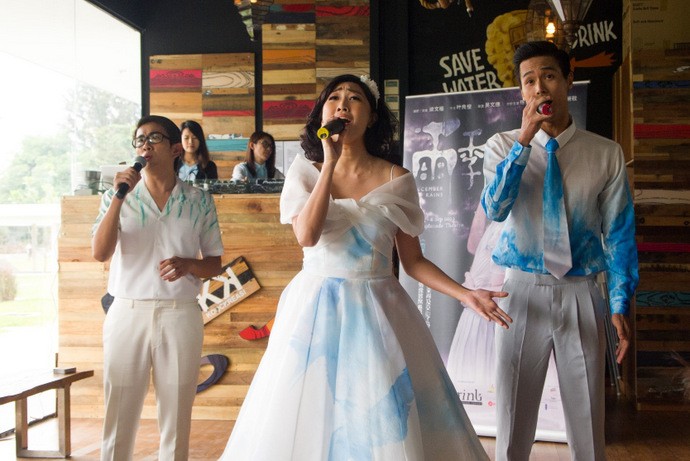 It was more than just than a new cast and song this year. This 2015 reprisal also saw another stunning set design by Eucien Chia, and elegant watercolour inspired costumes telling of the era by Tube Gallery, Bangkok. The powerful theme of the rainy season in December where the story unfolded, and where Li Qing's character is emotionally trapped in, is reflected in both, adding an air of foreboding as we flip through the pages of her story.
So, was its return to the Esplanade worthy? Yes. I am a fan of Liang Wern Fook and Jimmy Ye's works, and when you combine that with Goh Boon Teck and Eucien Chia, you have a winner. This is a Singapore classic, and whether you have watched the original, Kit Chan's version in 2010 or is completely new to the title, you would be doing yourself a favour by checking out this 2015 reprisal.
December Rains will be available from the 28 August to 6 September 2015 (no shows on Monday) at The Esplanade Theatre at prices ranging from S$49 to S$129. The Musical will be in Mandarin with English Subtitles. For more information, you may check SISTIC ticketing website.