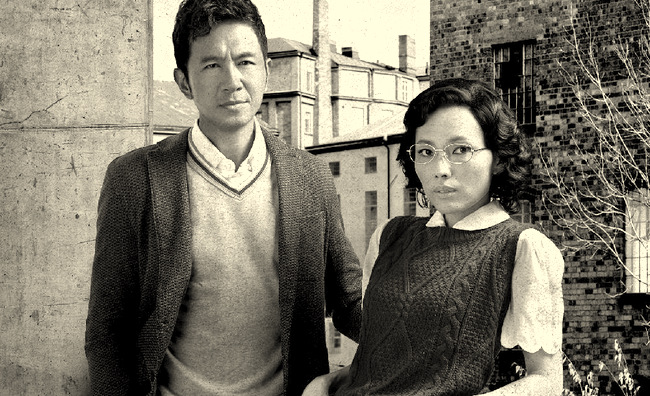 The capital letters LKY, followed immediately by the "musical" is something to stop you in your tracks.
Lee Kuan Yew. Song and dance. Surely not.
Absolutely yes. Think of it as history lesson set to music, sung. And a potted history at that.
How do you condense and encapsulate a towering, larger than life leader's life into couple hours (intermission notwithstanding) on stage? Metropolitan Productions has to a large degree achieved that.  
Corralling international talents – script by American, from story by Indian-Swiss, directed by Londoner, with Singapore bringing it to the fore in Adrian Pang and Dick Lee. Pang is hugely good as LKY and Lee's music score is lifting. Sharon Au as Mrs Lee misses the beat, let down by her singing, or lack of ability thereof.
The first half is a touching love story, Choo beats Harry in the exams. You can't ace her, marry her. He knew he was getting his equal. It's even poignant how Choo helps him – intellectual, Anglophile – connect with the people. Why use four-syllable words when you can use one, Harry? It gives an intimate look at the human side of a tough leader.
The second half is a challenge, how do you set to music the jailing of Lim Chin Siong, the negotiations with Tengku (Abdul Rahman), the failed merger, the justifications for political decisions?
It even errs on the side of propaganda. The difficulty of course, how do you separate the man from the politics. There is no personal story without the politics with Lee Kuan Yew.
And a missed opportunity as well, to reconcile the people with the man.
All said, The LKY Musical is worth a look-in, supporting cast Sebastian Tan (from Broadway Beng to Lang Chia Lang), and Benjamin Chow as Lim, give stand-out performances. As did the two actors as PAP pillars Goh Keng Swee and Toh Chin Chye.
The three-storied set while simple and basic, works, as one of the tools for the story-telling.
While there are no show-stopper songs to hum or whistle as you leave, you will remember the "pro bono" joke. At the Sands Theatres till 16 August.
About the writer:
Sylvia Toh Paik Choo is author, broadcaster, columnist, debater (like to argue), elegant, fashionable, gourmet, hilarious, and we're out of alphabets (well there is i for idiot...)