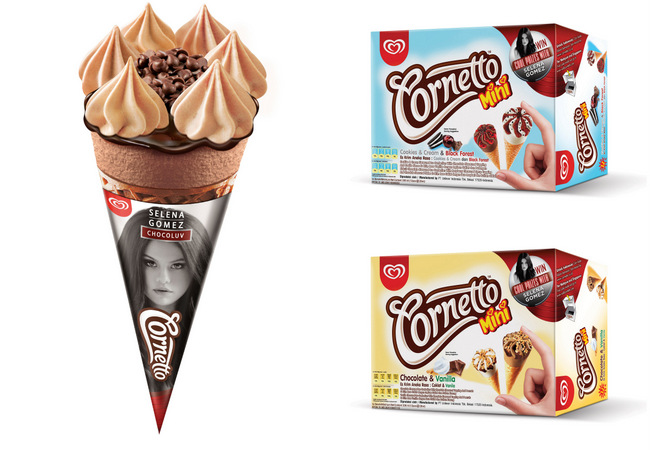 Selena Gomez will be in Singapore for the first time after a cancelled concert in 2014. Here for the Selena Gomez Revival Tour, Selena will perform her hit singles from her Revival album at the Singapore Indoor Stadium on 27 July 2016 for one night. Ticketing information will be announced at a later date by Midas Promotions.
Cornetto, the sponsor of the Revival Tour here, will launch a brand new limited edition Cornetto Royale Red Velvet and an exclusive Cornetto Royale Chocoluv wrapped in Selena Gomez Revival tour packaging. These are available at S$2.40 for the classic size or S$6.95 for a box of 12 minis.
Look out for unique codes found on all Cornetto lids, multi-packs and minis with Selena Gomez Revival tour packaging from mid April onwards and you could win exclusive prizes including limited edition T-shirts, bags and much more. You could also win a top tier concert ticket or Meet & Greet passes of the concert.