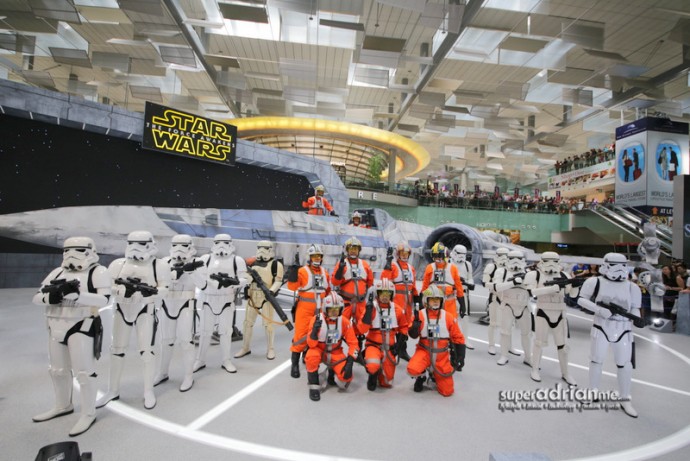 This morning Storm Troopers 'invaded' Changi Airport to the delight of Star Wars fans. Now this is yet another reason why we love Changi Airport which is also a favourite amongst many travellers. Star Wars fans of all ages and nationalities were at the Departure Hall of Changi Airport Terminal 3 where there was a show of X-Wing fighter pilots at the T3 X-Wing Fighter as well as a Storm Trooper display.
The X-Wing fighter experience at T3 will feature X-Wing Fighters and Imperial Stormtroopers every Saturday at 4pm from 14 November 2015 to 2 January 2016 except for 19 December 2015. There will also be opportunities to win exclusive Star Wars merchandise.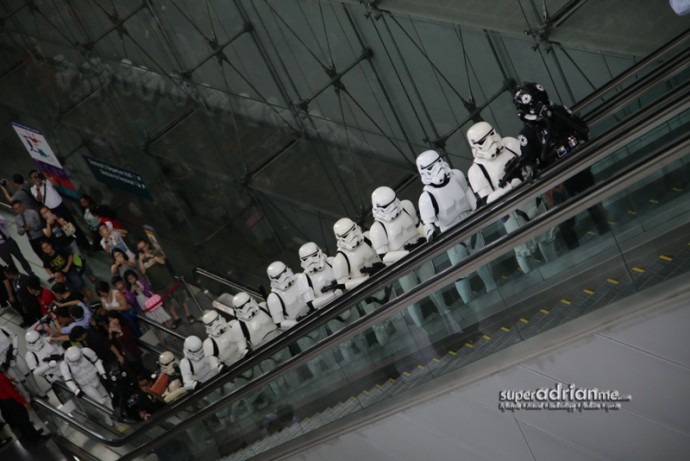 The Storm Troopers then marched systematically to Terminal 2 via the under pass at basement two which connects Terminal 3 to Terminal 2.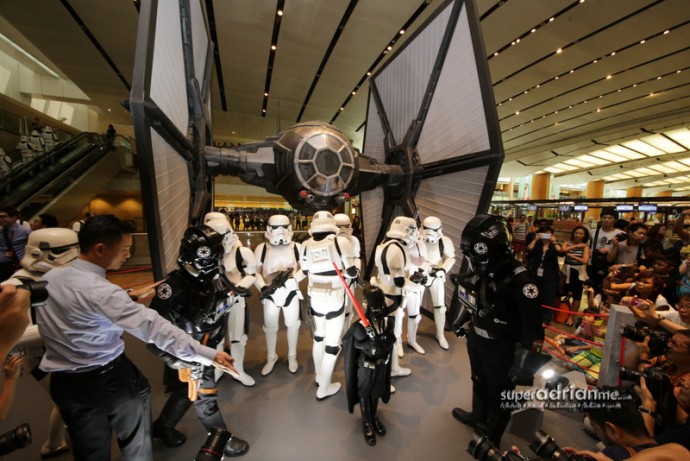 At Terminal 2, the Storm Troopers posed in front of the TIE Fighter. The signature starfighter of the First Order stands tall at Terminal 2. Fans can snap selfies with the TIE Fighter here.
There is also an obstacle course with the BB-8 App Enabled Droid by Sphero. Fans can also collect a full set of eight limited-edition Star Wars plush toys exclusively available at Changi Airport. They feature popular Star Wars characters Yoga, Chewbacca, Darth Vader, Boba Fett, Stormtrooper, BB-8, C-3PO and R2-D2.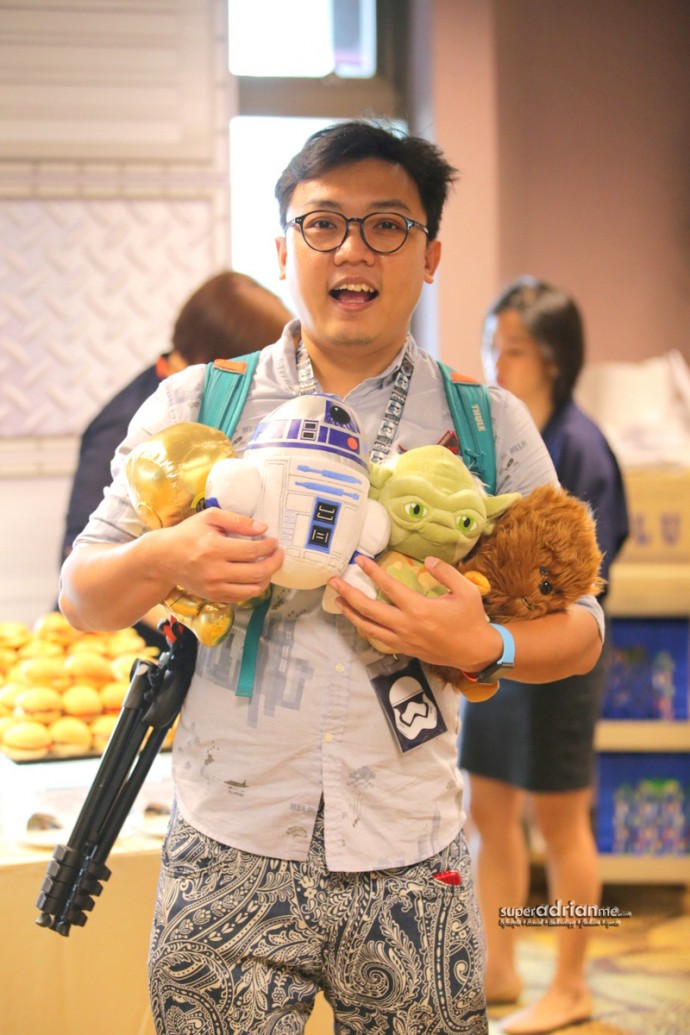 You can purchase them at S$6 each when they are released, with a minimum spend of S$70 or S$140 at supermarkets at Changi Airport's public areas or S$150 within the transit areas in a same-day single receipt. iShopChangi.com shoppers and Changi Rewards members will also be entitled to exclusive redemption privileges. Read about that here.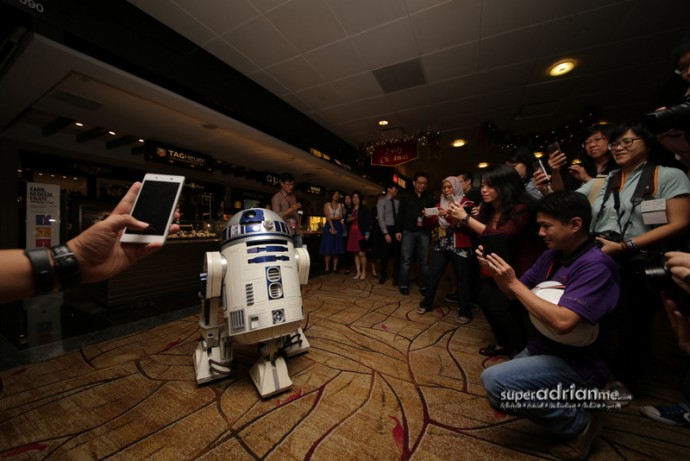 You can stand a chance to attend a movie screening of Star Wars: The Force Awakens premiering on 17 December 2015 in Singapore and win more Star Wars exclusives by participating in online contests on changiairport.com/starwars and facebook.com/changiairport from 23 November to 11 December 2015.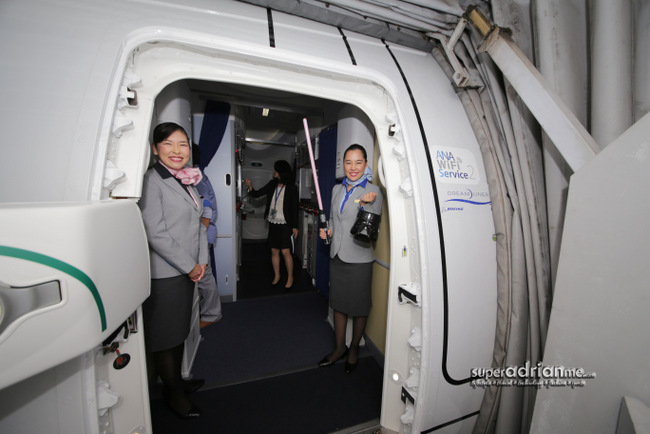 We got a preview of the ANA Star Wars themed R2-D2 Boeing 787 Dreamliner which landed in Singapore last night as a chartered flight for JTB customers from Japan. This is one of three Star Wars themed planed ANA has in its fleet. Read about it here.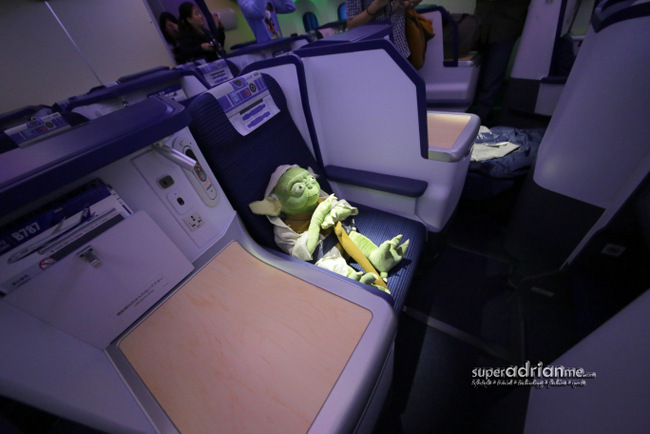 Elements of Star Wars featured in the Star Wars themed plane include a R2-D2 themed disposable head rest covers, paper cups and in cabin lighting. We wished they had incorporated more elements of Star Wars into the cabin experience.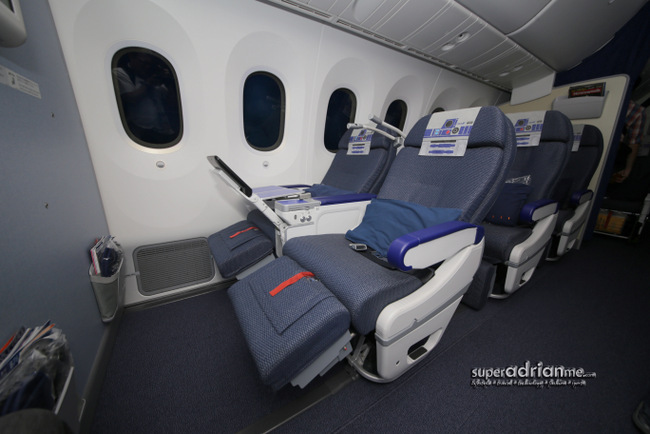 We were also rather impressed with ANA's premium economy cabin, with seat backs that actually recline compared to Economy class seats as well as leg rests and a wider seat.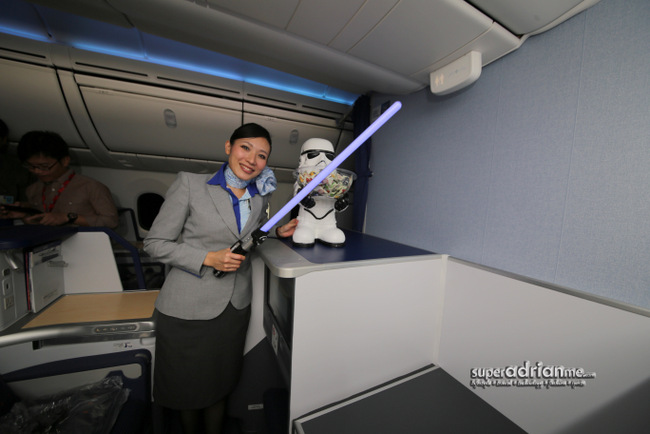 You may also be interested in some of the other Star Wars activities in Singapore leading up to the premiere of the movie. Read about that here.
Check out the other photos from today's event below.