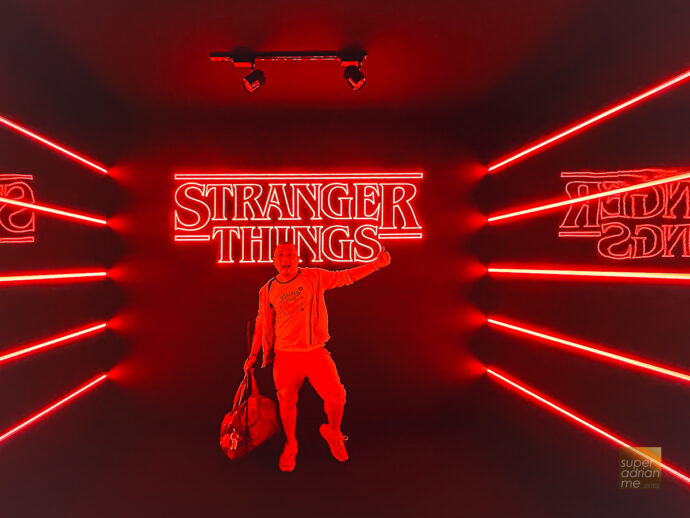 The Mighty Jaxx Group has collaborated with Netflix to present an immersive retail experience Stranger Things – The Encounter: Singapore at Bugis+ for the first time in Asia from 30 June 2023 to 1 October 2023. Created in partnership with Lucid Entertainment and Dezign Format, Stranger Things – The Encounter: Singapore harnesses their decades of experience in immersive entertainment and innovative design, creating a multi-sensorial atmosphere that allows fans to be transported into the world of this beloved series. Defeat the malicious Vecna in The uʍop epᴉsd∩ as you experience the iconic scenes from the Netflix series. The journey begins at Palace Arcade, ushering participants into a thrilling yet sinister game of
fantasy at the Hellfire Club. From there, participants will navigate their way to Joyce Byers Living
Room where Christmas lights flicker erratically. A chilling revelation awaits at The Lab, where an
ominous rift pulls them into an even darker realm… leading to The uʍop epᴉsd∩, where the
looming presence of Creel House and Vecna awaits.
After that, bask in the Starcourt Mall – an extraordinary Stranger Things retail experience curated in partnership with Burnt Cones and Papi's Tacos.
Enjoy the interactive experience with Mighty Jaxx's XPass, an admission ticket, and a platform for an immersive experiential layer to the entire event. Collect FRGMNTS digital assets scattered through The Encounter and unlock iconic Stranger Things elements within XPass, culminating in a unique digital collectable for each visitor. Download the Mighty Jaxx app on Apple App Store and Google Play.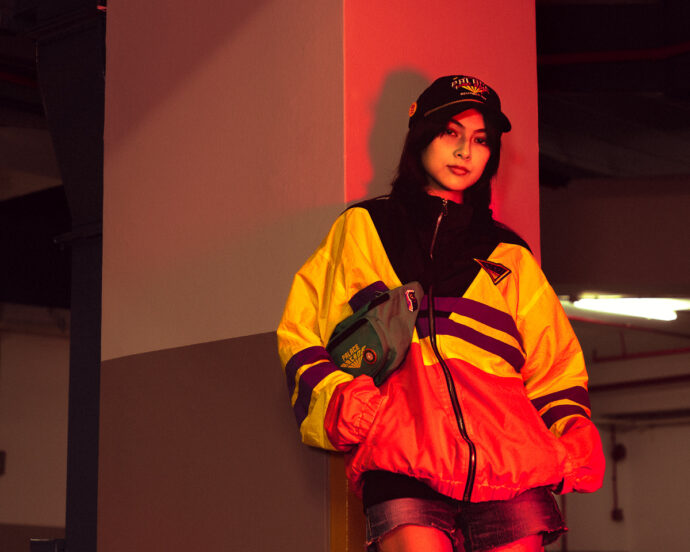 At Starcourt Mall, visitors can use their XPass to personalise merchandise such as t-shirts and tote bags, creating memorabilia to commemorate their own Encounter. Also, check out the exclusive merchandise collection designed specifically for Singapore. The designers at Mighty Jaxx have crafted T-shirts, tote bags, caps and mugs that feature iconic Stranger Things imagery blended with the Singapore skyline and iconic landmarks.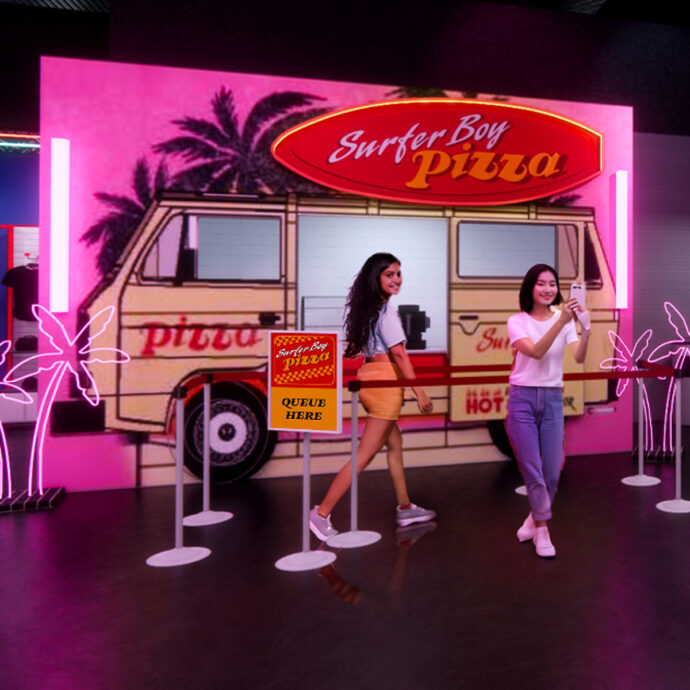 Mighty Jaxx has partnered with Singaporean brands to curate a selection of exclusive collaborations. Nom, a beloved local brand known for their quirky style, has created a special sticker pack and a charming baby romper inspired by the imagery of the show. Wheniwasfour, renowned for their creative designs, presents an exquisite mug that combines the essence of Stranger Things with elements of Singaporean iconic HDB flats, resulting in a truly unique piece of art. Posterhub, a specialist in art prints, offers a stunning poster print commemorating the event, allowing fans to bring a piece of the Stranger Things: The Encounter, Singapore experience home. And lastly, indulge your taste buds with delectable chocolates from the confectionery favourite Mr. Bucket Chocolaterie, inspired by the fantastical elements of Stranger Things.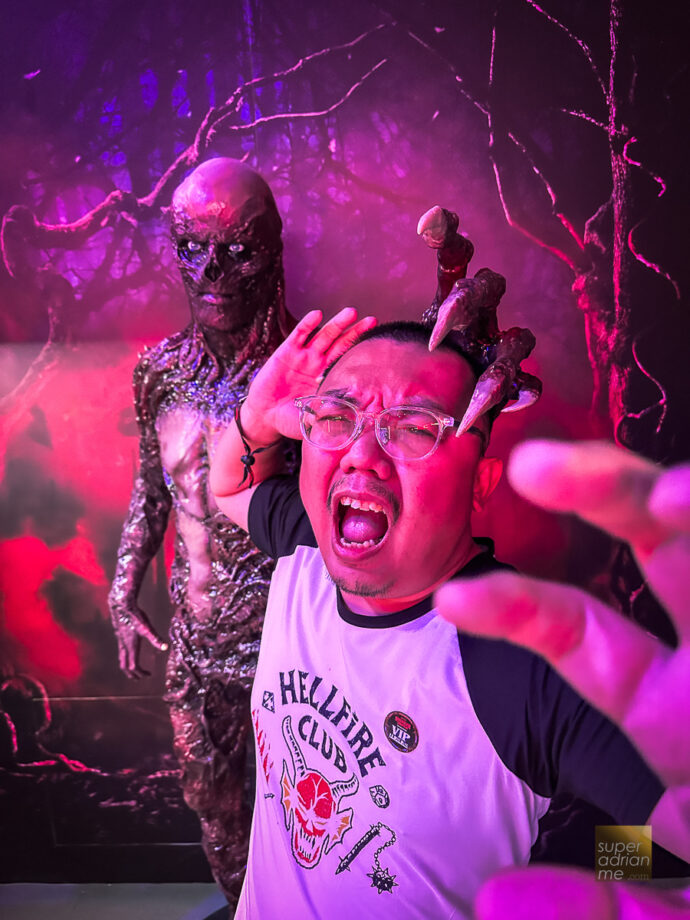 Register at the Stranger Things Encounter – Visitor at level 2 Bugis+, and the event hall is at Level 7. Tickets start from S$15 for access into the Starcourt area. S$39 for a full Encounter, and a Mega Merchandise Bundle Pack and priority pass is available for S$109. This experience is open from 2 pm to 10 pm from Monday to Thursday and 10 am to 10 pm from Fridays to Sundays. Time slots are available every half hour; the experience can last up to 45 minutes.
Book tickets at https://www.strangerthingsencounter.com/