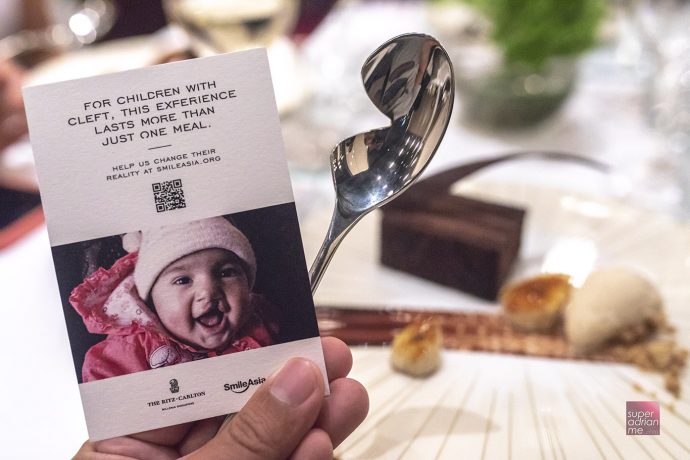 Earlier this month, Dennis and I were invited to a unique dining experience at The Ritz-Carlton Millenia Singapore's Summer Pavilion. That was all the invitation stated "A Unique Dining Experience". That piqued my interest and I was curious what Executive Chef Massimo Pasquarelli was up to. It was an intimate affair with around 40 diners. And it was co-organised with SmileAsia.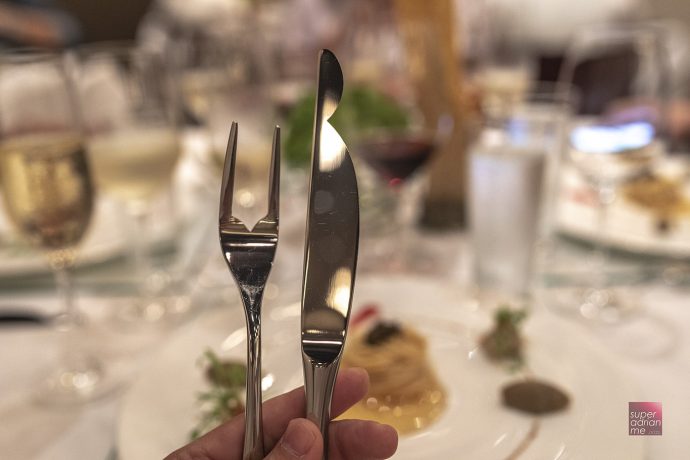 We were served a delicious four-course meal but with utensils that I've never seen before. A spoon and a knife with a cleft and a fork that looked incomplete. At first, they looked uniquely cute and I was thinking to myself where can I get a set of these utensils.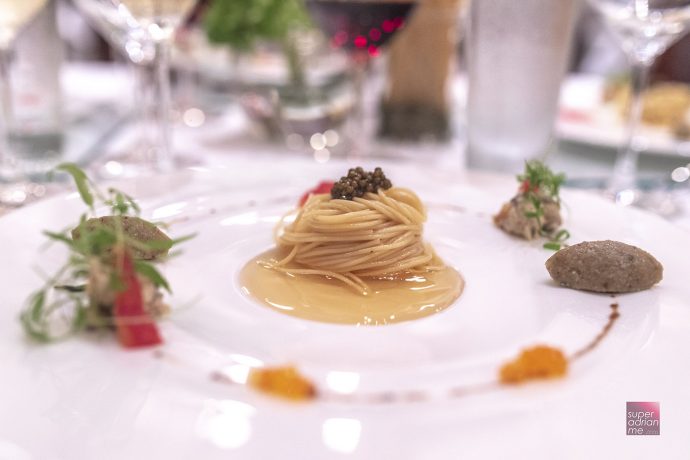 The first course was dished out. It was chilled angel hair and vegetables caviar, lime marinated shrimps duxelle, tomato confit and dashi broth jelly. Now how would you eat the caviar and noodles with that fork. It is almost like trying to eat with your two front teeth missing. Noodles and caviar keep escaping the fork. But slowly and surely, the plate was emptied.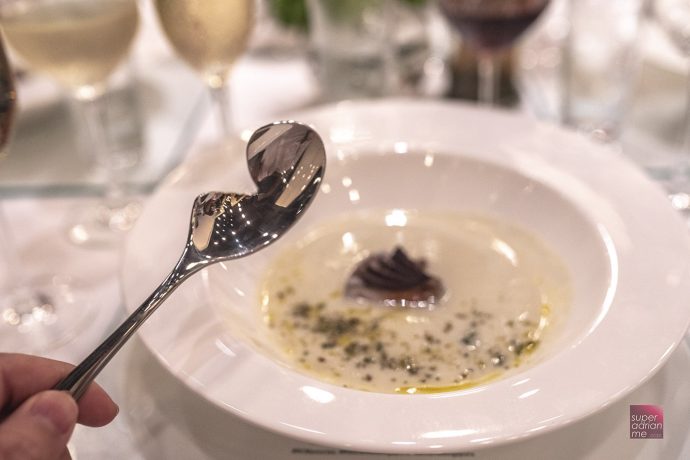 It was not until I started to drink the soup did I realise the frustration when soup kept escaping the spoon even before I could put it into my mouth. To make matters more difficult, I had a cracked lip after returning from a three-week work trip in cold and dry Europe. That meant I couldn't open my mouth too big because of the injury. So I had to improvise and find the easiest way to finish up the soup.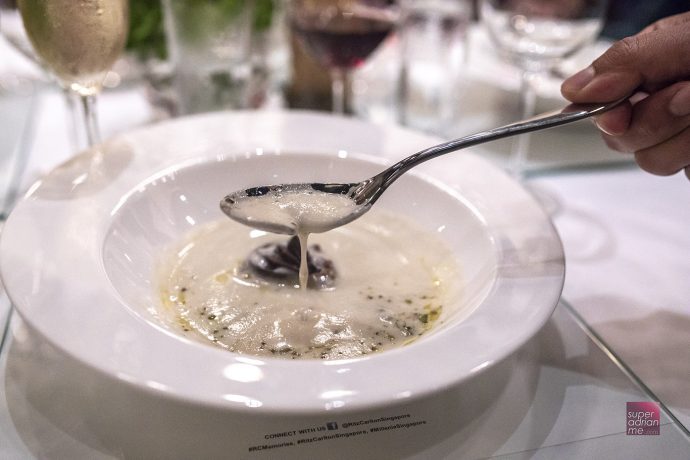 The soup was delicious even though it was quite a painful experience. Executive Chef Massimo Pasquarelli cooked up a cream of Topinambur, smoked foie gras, red wine poached pear and pistachio crumble.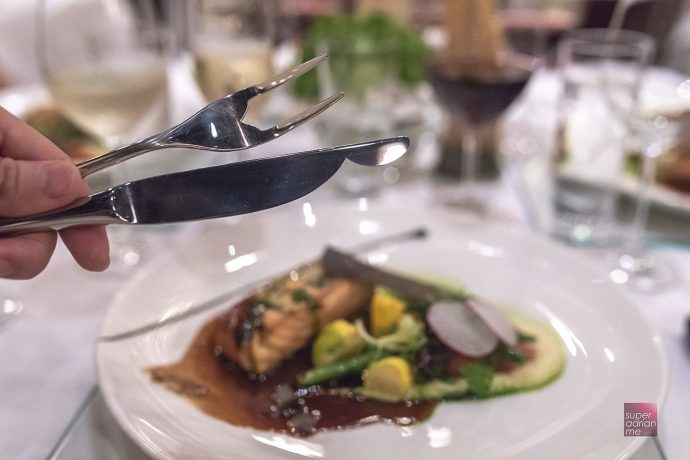 By the time the third course of baked Scottish Salmon, herbs pesto mousseline, sautéed beetroot gnocchi and a sweet and sour sauce was served, I kinda got a hang of the cutlery. The baked salmon was divine. Had to just eat slowly, though I did give up midway thanks to my small appetite and hurting chapped lips. The wines that were paired with the courses did help me ease in the meal a bit, and the company we had were amusingly entertaining.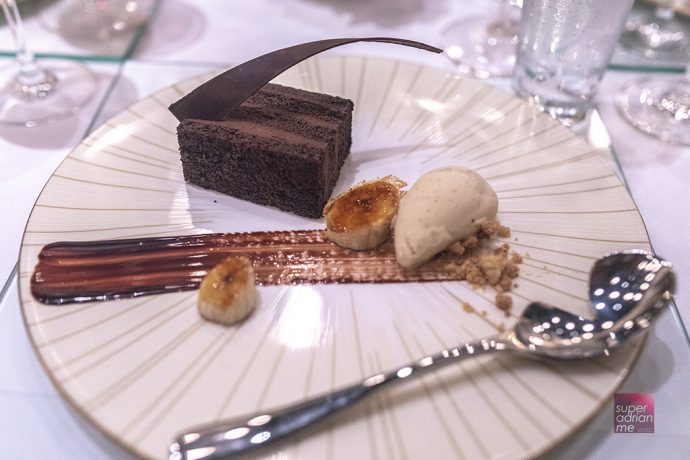 It was a sweet ending for the final course. Dessert of course. The unique dining experience has definitely made me understand and empathise people who are born with cleft lip or cleft palate. I only wish that The Ritz-Carlton Millenia Singapore and SmileAsia could have opened this experience to more people.
What is SmileAsia?
Annually, over 100,000 children in Asia are born with cleft lip or cleft palate and do not have proper access to treatment that will dramatically change their lives. SmileAsia is a global alliance of independent charities working together to treat facial deformities like cleft lip and cleft palate. Smile Asia raises standards of medical care by exchanging best practices and enabling opportunities for collaborative education. There are 30 medical missions planned for 2018 across Asia. Visit http://smileasia.org to learn more about the initiative.