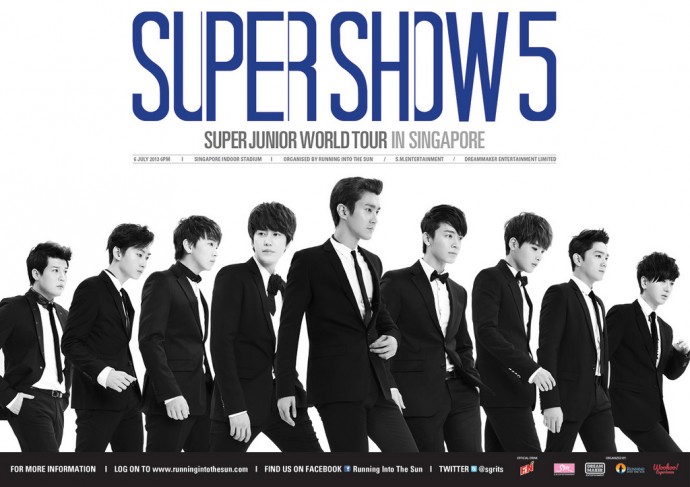 Super Junior World Tour Super Show 5 ticket sales will begin on 1 June 2013 at 10am  at SISTIC outlets for the 6 July show.
<UPDATE> 200 more tickets have been added to the mosh pit categories and will be available to the public via SISTIC from 29 June 2013 9am.
There are five ticket categories:
Cat 1 VIP – S$288
Cat 2 Moshpit – S$248
Cat 3 Terrace _ S$248
Cat 4 Balcony – S$178
Cat 5 PRV – S$178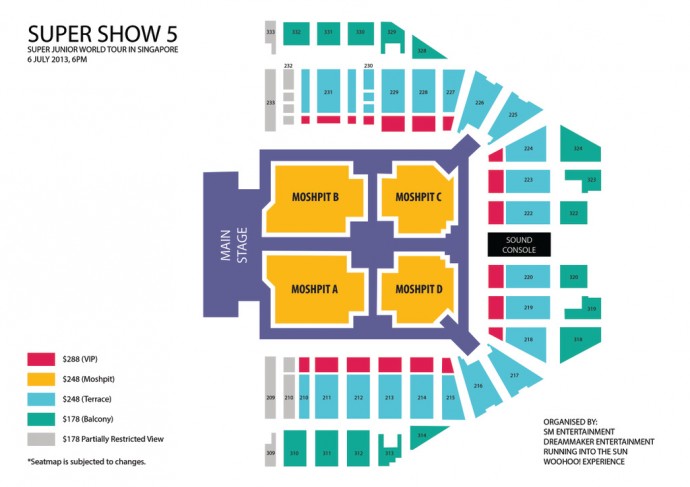 You can expect greater involvement from the group members in SUPER SHOW 5.  Super Junior has taken an active role in the conceptualisation and planning of the entire concert as well as input on the costumers for the stage.