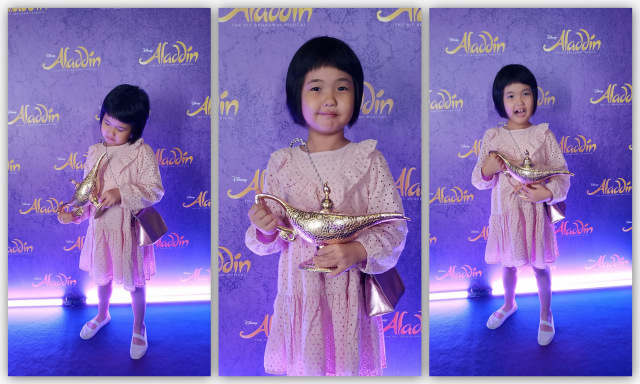 "The lamp!" shouted Tara, 7, at her first musical. On the edge of her seat, she had somehow merged into the show! "Jafar, Jafar!" she called out warning to Aladdin, as the evil Grand Vizier reared his head. The other kids echoed Tara.
It is quite a challenge to transport the iconic 1992 Disney animated cartoon to the Broadway stage. How to keep the flying carpets up, engineer Genie's release, and all the other magic within a limited theatre set?
Must have been a heartbreaking decision, to "kill" Abu, Aladdin's playful monkey. He was cleverly replaced by three pals who basically make up Abu.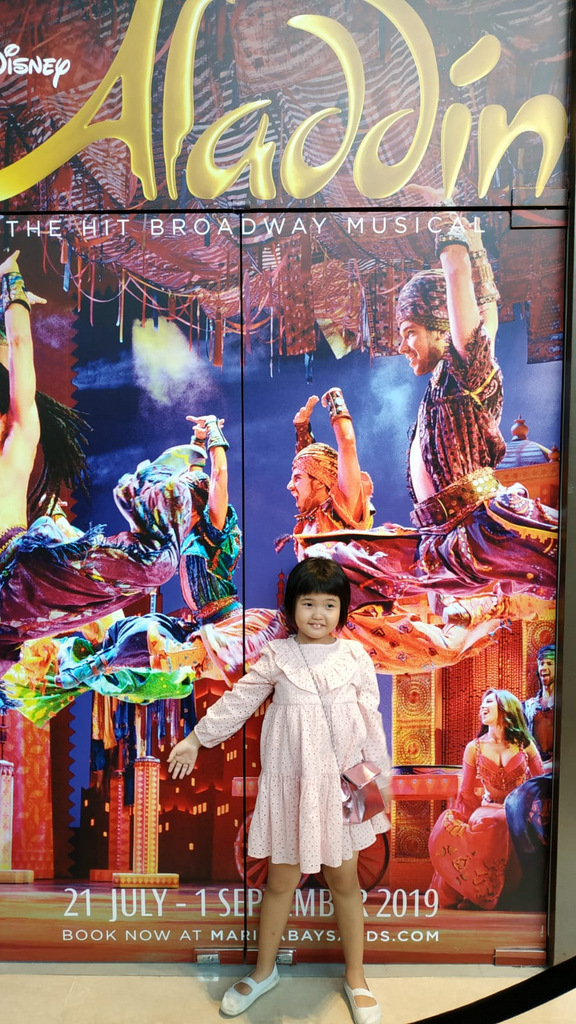 "Yes, Tara," I explained to my disappointed little friend, "it takes three men to make a monkey!"
Okay. So the genie doesn't actually come out of the lamp. But carpets do fly in Aladdin the musical. After princess Jasmine and wannabe prince Aladdin ride what looks like a mattress, they take off to a starry background.
WHOA! gasped the audience, kids and parents alike, while the loved up couple break into "A Whole New World", the show stopper that triggers rounds of applause.
In the most extravagant of outfits, the Genie is the undisputed star and king of the show.
Actor Gareth Jacobs' energy and charisma make his presence the heart and engine of this big production.
You may remember from the cartoon, the Genie enters a bit late in the story, after Aladdin retrieves the lamp from the Cave of Wonders. Obviously the producers had the brilliant idea to make him Master of Ceremony. The Genie welcomes the audience, introduces the set and the characters, and gives added magic to the entire show.
A festival of magic best describes Aladdin the musical. Lights, songs, revolving sets, a carnival of characters, all set in an exotic background.
Children will experience being in the centre of a circus with ringmaster Genie leading the show.
Parents will believe they are in a cabaret where every turn of the story is a cue for stunning dance numbers.
As the show came to a close – spoiler alert! Aladdin marries Jasmine! – little Tara didn't want to leave. The bubble of magic had just burst and she didn't want to accept it
"I want one more hour" she screamed.