The Balvenie has unveiled The Makers Project as part of its global campaign. The inaugural exhibition features art pieces from six Southeast Asian artists from Singapore, Malaysia, Vietnam, Indonesia, Thailand and The Philippines. It is held at the ArtScience Museum in Singapore from today till 5 December 2021.
Go on a sensorial journey that brings to life the passion and love from each of the Makers behind the Five Rare Crafts. They include the farmers of the homegrown barley fields, the malt men who manage the malting floors, the coppers at the cooperage, the coppersmiths and the Malt Master David C. Stewart MBE.
The exhibition aims to showcase how the different yet carefully selected Makers pour their hearts into what they do and provides insight into the hard work, determination and passion behind their work.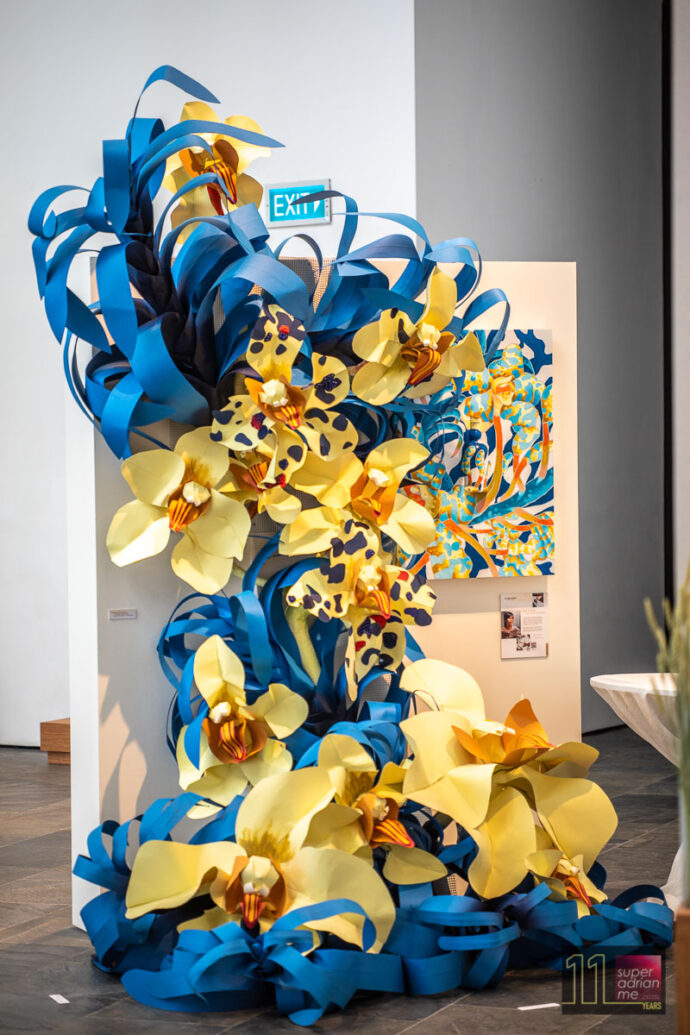 Singaporean Illustrator and visual artist Adeline Tan has created a 3D paper flower installation inspired by Singaporean culture and nuances. The installation takes up the most space amidst the other art pieces. The other artists include Thai Artist Phannapast Taychamaythakool, Saigon-based Vu a.k.a Caubetho, Malaysia's Fern Chua, Daryl Feril from the Philippines and Diela Maharanie from Indonesia.
Tickets to The Makers Project is priced at S$28 which includes two drams of The Balvenie Single Malt Scotch Whisky. Apply the promo code SUPERADRIANME8OFF before payment to enjoy S$8 off each ticket. Book now at https://bit.ly/themakersprojectsg.
"At The Balvenie, we are continually striving to collaborate with like-minded people who share our passion to create the extraordinary and our partnership with various Makers across Southeast Asia is testament to this. We hope that this specially curated exhibition will not only allow our guests to immerse themselves in the world of the brand to get closer to The Balvenie Makers and our five rare crafts, but also develop a new sense of whisky appreciation, and truly understand what it means to be 'made by heart'. Our Makers are extraordinary creators, artists, and craftsmen in their own right. Just like the craftspeople at the distillery, they each have a unique story to tell, and I'm thrilled to see these stories unfold through our year-long series of activities that celebrate them and The Balvenie"

Brett Bayly, Regional Brand Ambassador for The Balvenie in Southeast Asia