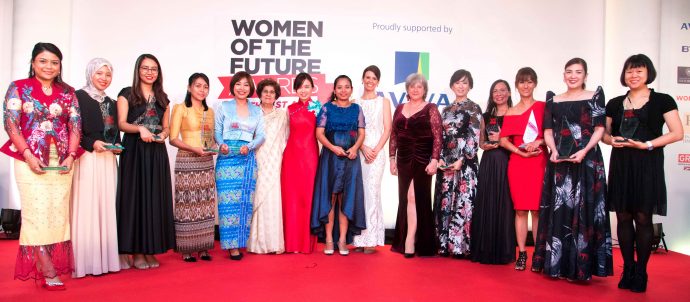 The first virtual awards of the third annual Women of the Future Southeast Asia 2020 will be held on 25 June 2020 at 8pm. This will be the first time the awards will be available for public viewing.
The Women of the Future Awards provides a platform for the remarkable female talent across the region. The shortlist includes 48 candidates from across 10 countries in Southeast Asia. These candidates underwent an interview by a cross-sectoral judging panel. Winners will be announced during the awards show on 25 June 2020.
At the awards ceremony, WOF Global Ambassador, Her Royal Highness The Countess of Wessex, will be joined by prominent WOF members, such as barrister Cherie Blair CBE QC, Chris Wei, Executive Chairman, Aviva Asia & Friends Provident International and Global Chairman, Aviva Digital, and Piyush Gupta, Group CEO of DBS Bank sharing messages of support.
Check out this year's shortlist here.