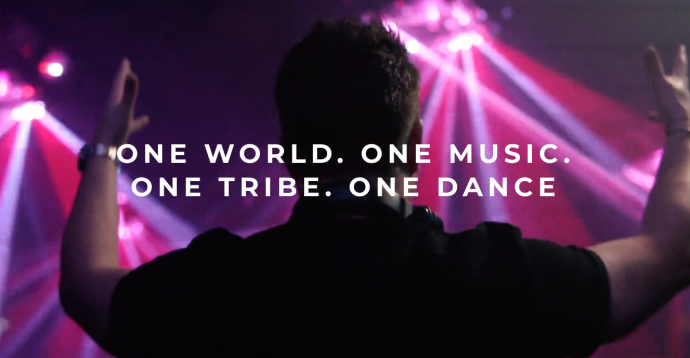 Singapore Tourism Board has teamed up with Zouk Singapore to organise ZOUK PHUTURESCAPES. The series of virtual parties around the world will be held on the last weekend of May. Audiences at home can enjoy a curated line-up of local and international DJs and musicians, as well as innovative technology elements such as augmented reality filters and 3D virtual backgrounds.
There will be three virtual parties for Phuturescapes. It will kick off in the United States at 11 pm (Eastern time) on 29 May 2020 followed by Asia and Australia at 8 pm (Singapore Time) on 30 May 2020, and the United Kingdom at 5 pm (UK Time) on 31 May 2020. Up to 1,000 guests can register for each party, hosted on video conferencing platform Zoom. The parties will also be streamed live on both brands Facebook and YouTube Pages.
This collaboration also supports and showcases home-grown talents on a global stage, which is an integral part of Singapore Tourism Board's Passion Made Possible brand that encapsulates Singapore's never-settling spirit of enterprise in making passions possible. STB groups visitors into Passion Tribes based on their lifestyles and interests. There are seven Passion Tribes, including Socialisers who enjoy the energy of the entertainment and nightlife scene.
Popular artists such as Zouk's resident DJs LeNERD and Che'Molly as well as DJ KoFlow, rapper Yung Raja and singer-songwriter Jasmine Sokko will perform. Rapper ShiGGa Shay and model-presenter Hanli Hoefer will emcee the parties and engage audiences.
"We aspire to take the concept of virtual parties to the next level through a mix of content curation, immersive technology, audience engagement, and innovative marketing. In doing so, we will showcase the best of Singapore's entertainment and nightlife, and shine the spotlight on our home-grown talents. Together with Zouk, we welcome audiences around the world to join us for this unique experience from the comfort and safety of their own homes."

STB Assistant Chief Executive (Marketing Group) Lynette Pang
Have fun with Augmented Reality filters on Instagram such as the avatar of Diplo against a 3D virtual backgound of Gardens by The Bay. There are also virtual backgrounds of various tourism icons for audiences to use during the Zoom party. Expect contest giveaways through Polls on Zoom and Spotlight to feature selected audience members grooving to the beat.